Spotlight: Quartz Editorial Assistant Molly Rubin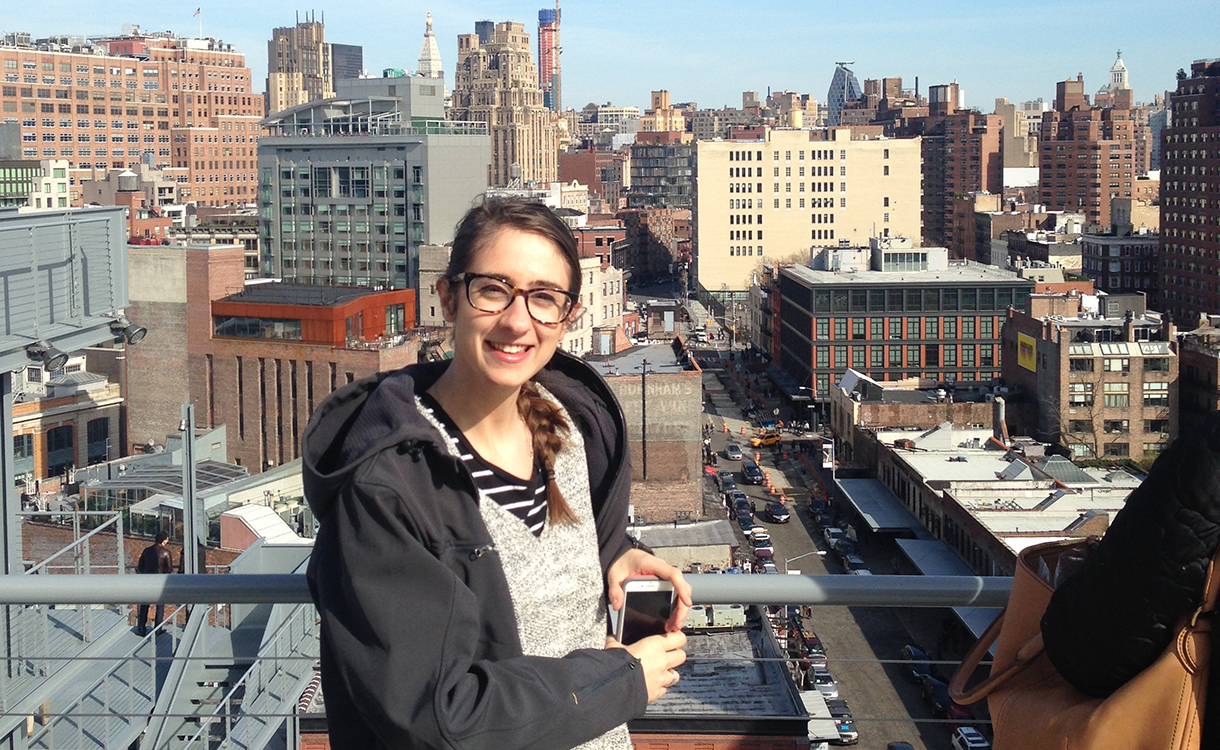 My name is Molly Rubin and I'm an Editorial Assistant at Quartz (qz.com).
My work specializes in journalism, news and digital media.
I have a passion for great stories and great storytelling, in whatever form they happen to take. Whether an interesting article, captivating novel, compelling set of data or beautiful photo set, I love stories that teach me something or change me in some way. I am also obsessed with the intersection of intellect and pop culture, and am constantly looking for ways to bridge the two.
I use Flipboard because it's a great way for me not only to get a sense of the stories Quartz publishes each day, but also to bring them to our readers by creatively curating them under a thematic umbrella. It makes me think about what each story we flip into a magazine is really about, and it's also fun to categorize stories beyond the standard 'News' and 'Politics' traditional story tags.
The first few sites I read in the morning are Quartz's Daily Brief, The Intelligencer, NY Today, and my favorite tumblr, BadTVBlog.
The purpose of my work is to help Quartz tell its stories around the world. I provide editorial and administrative support to a growing NYC newsroom and reporters spanning four continents.
What makes Quartz different is though we're a news organization, we like to think of Quartz as an API, meaning we can go anywhere our readers are, in whatever form is appropriate. We strongly believe the future of news will be written in code. Also Quartz's unique editorial mission of global aperture through the lens of economics to create bracingly creative and intelligent journalism backed by strong data sets us apart from our peers.
The best article I read all week was from Quartz: "The stealthy, Eric Schmidt-backed startup that's working to put Hillary Clinton in the White House"—this article takes a deep dive into the technological groundwork needed to mount a winning campaign and examines the growing and changing role startups can play in the political landscape.
From elsewhere: "Unearthing the Secrets of New York's Mass Graves." This fascinating and often heartbreaking investigation by The New York Times traces the oft-forgotten lives of the unfortunate New Yorkers buried in Hart Island's mass graves and the failings of the bureaucratic system that got them there.
My favorite magazine on Flipboard is "How to be a Super Villain."
Someone I admire from a different discipline is Patti Smith because she is a true artist, passionate about what she does, and willing to take risks in terms of her medium. She breaks the mold for what it means to be an artist and a woman and puts meaning behind everything she does. Every time I hear her songs, read her poetry, and listen to her books on tape, I learn something new about myself, which I think is pretty amazing.
My "media diet" includes any and everything under the "media" umbrella. If it's a good story, I want to hear it! I read the The New York Times, New York Magazine and Quartz religiously. I'm a huge fan of the PBS NewsHour and an avid podcast listener. Two of my favorites are Actuality by Marketplace and Quartz, and Embedded, the new in-depth news podcast from NPR's All Things Considered.
A unique productivity tip of mine is keep a physical to-do list right next to your computer to hand-jot notes on the fly. Sometimes I have the problem of 'if it's not in my email inbox, I won't pay attention to it' and a physical list to look at everyday really helps me.
One issue that needs more attention is grammar. It might seem trivial but these days first impressions are usually made online, where grammar matters. You won't believe how many unnecessary commas and dangling modifiers I edit out of seasoned professionals' first-drafts of stories!
If I could offer one piece of advice to my younger self, it would be just chill out, read a good book. Also you cannot overstate the importance of good coffee.
~ShonaS is curating Media Message