5 Magazines Worth Your Time: Black History Month Edition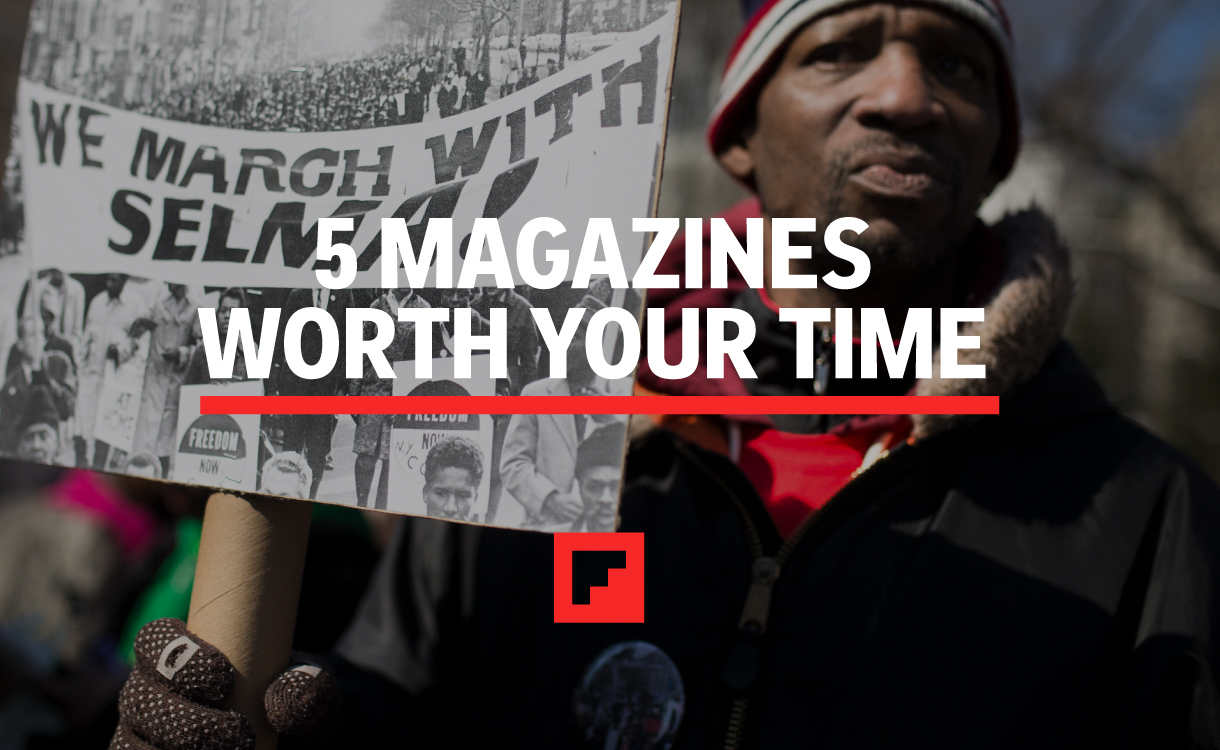 Flipboard curators share stories about the African-American experience all year-long (and also just for Black History Month) in magazines like ones below. Curated by industry leaders, bloggers, and people passionate about black history, progress and social justice, these collections are as personal as they are unique. Take a flip-see:
We See Color by Jenifer Daniels: Curated by the founder and managing director of Colorstock, a stock photo marketplace featuring people of color, this magazine is all about 'the best of visual and written ethnic diversity of the internet.' Daniels has 41 magazines on Flipboard, so don't stop at one collection. Also check out Sista Startup for black women entrepreneurs; PR, Meet Diversity tackling the lack of people of color in Communications roles; Young, Gifted and Black about raising smart kiddos, and #Wetroit for celebrating the resilience of Detroit.
Black History 2018: Behind & Beyond by Tawanna B Smith, Margaret Garvin and Utopiayes: Flipboard super curators, activate! Three of our top curators band together to showcase stories that really move beyond the surface into a deeper understanding of black history, where things stand today, and why it's so important to invest in the next generation.
Women Making Black History by POPSUGAR: Nineteen profiles of black women making history in the arts, politics, music, activism, entrepreneurship and design. The women featured, as well as the authors chosen to tell their stories, represent an undeniable force, as Sen. Kamala Harris articulates in the opening letter: "My story—of defying the skeptics to break new ground—is the story of so many women in this POPSUGAR project."
Race Nation by De'Andre Salter: In Race Nation, exec De'Andre Salter curates stories that take an "intelligent look at race relations, the truth about equality, and the proverbial elephant in the room." From bursting bubbles to spotlighting racial injustice, Salter's magazine opens eyes to what's really happening on the ground.
Cultured by Renee Foster: Speaker/learning consultant Renee Foster has curated over 2,000 stories about "arts and culture by people with exceptional talent." Lush and provocative, the magazine will get you up to speed on Black Panther, the Obamas' new portraits, and how 'colorism' reverberates in the entertainment industry and beyond.
~Mia Q and Jessica Jordan are reading Travel Through Brown Lenses