eBay Taps Into New Flipboard With Dynamic Ads
Flipboard / February 8, 2017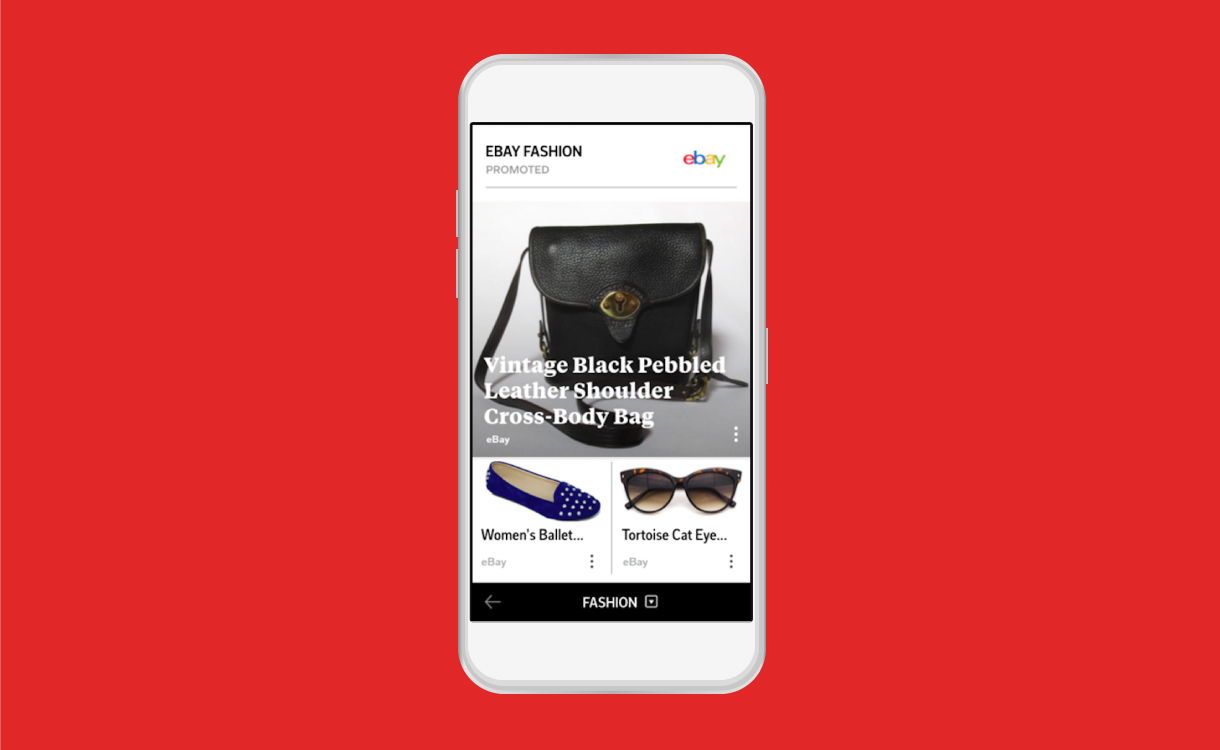 In addition to the arrival of a brand new Flipboard for mobile phones, we're introducing an exciting ad innovation today. In collaboration with eBay, we're rolling out a set of shoppable dynamic ads that are catered to the interests of our readers. By integrating eBay's APIs into our native ad units, we have the ability to surface products available on the marketplace in real-time, ensuring the ads are fresh and relevant at all times.
The first campaign will focus on promoting items for sale from the massive selection of products available in eBay's Fashion category. Our proprietary Interest Graph makes sure these ads are shown to people reading and following fashion, as well as style-related interests and publishers.
Llibert Argerich, Global Director of Social and Content at eBay, explains how this fits into the company's overarching strategy: "With more than 1 billion listings on our marketplace, eBay enables every person to find their version of perfect—from the new to the unique and everything in-between. At eBay, we're focused on being present wherever our current and potential customers spend their time. Partnering with platforms like Flipboard allow us to test innovative ways to engage with our customers. Additionally, Flipboard gives us the opportunity to seamlessly enable eBay shopping experiences outside of our core marketplace, as well as extend our reach beyond eBay's existing global customer base of 167 million active buyers."
After a series of campaigns on Flipboard last year resulted in promising traffic results, eBay recently expanded the partnership to take advantage of dynamic ad product capabilities (as opposed to static ads) on the Flipboard platform. The rollout of eBay's API's, combined with our latest ad capabilities on the targeting as well as the creative front, made this the perfect time to launch this campaign together.
While native ads have been popular with direct response ad buyers and brand advertisers who publish original content, the introduction of API integration allows online brands, such as eBay, to take advantage of Flipboard's native advertising in an original manner. The integration offers a non-intrusive way to reach an audience interested discovering unique and timely products that pique their interests.
~AmitaP is reading Innovation Factory