Social Media Marketing World, Here We Come!
Christel van der Boom / March 20, 2017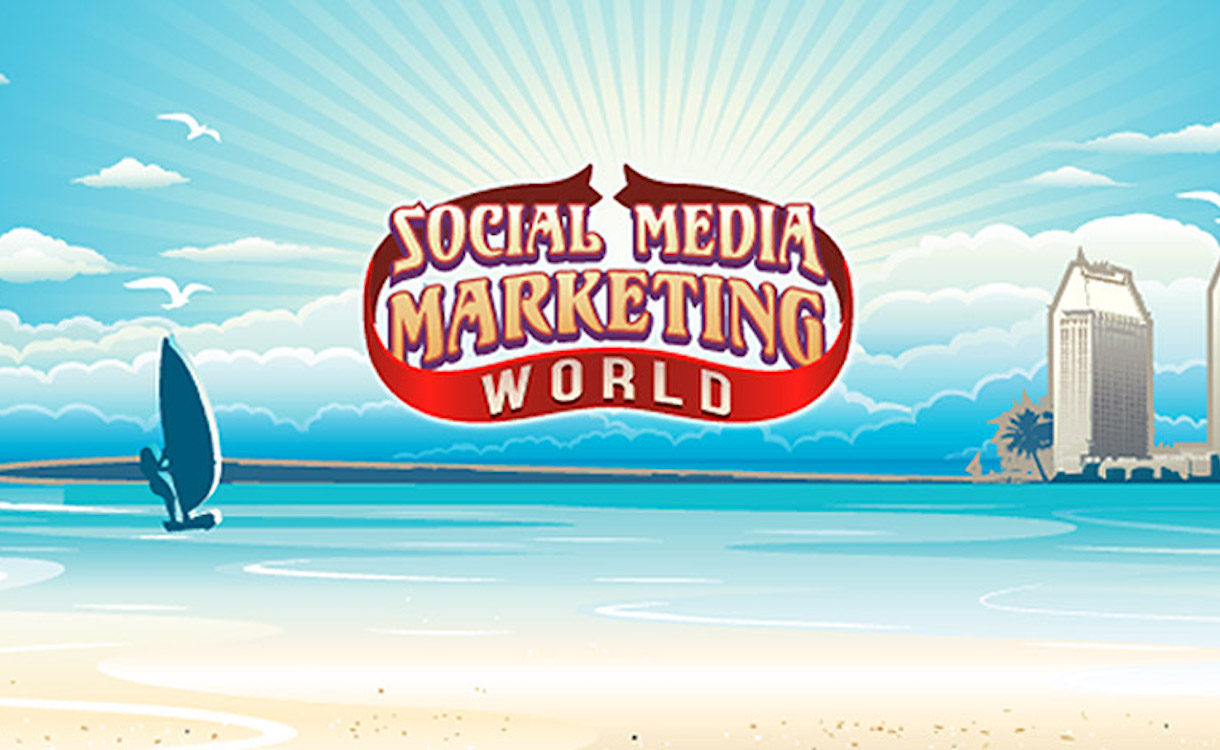 From the smallest startups to the biggest brands, social media has become a key ingredient in the marketing mix for almost all businesses. The CMO Survey reports social media spending up by 234% between 2009 and 2016, attesting to the importance companies place in these new marketing strategy tools. And according to a study by LeadPages, 57.8% of small and medium businesses use social media posts to promote their companies. All this explains why Social Media Marketing World has grown into the largest event for marketers and communicators who want to learn about social media tools and strategies.
Organized by the Social Media Examiner March 22-24, 2017, the conference will cover areas like content creation, building brand awareness, social media platforms and measurement. It's one of the best places to learn how to create a social media campaign that creates brand awareness, increases revenue, drives traffic, and engages customers and prospects; around 4,000 social media marketers are heading to San Diego this week to do just that. And Flipboard will be there, too, along with the red couch.
Social Media Marketing World is not just about learning; it's also for networking, which organizers facilitate in many ways such as Table Talks, networking ambassadors, networking power walks, and parties on each night of the conference. Flipboard is the sponsor of the second night networking party, "Underwater Wonderland." You'll find Flipboard's signature red couch for a photo-shoot. If you're there be ready to have your picture taken by Sports Illustrated photographer Peter Read Miller.
Speaking of Table Talks… these conversations happen in the Networking Plaza during lunch breaks. Attendees of #SMMW17 are a passionate bunch of people: even during their breaks they want to continue learning. Flipboard will be hosting one of these talks each day around the topic of content curation. Flipboard's Head of Marketing, Marci McCue, will be hosting Thursday's Table Talk, and I will facilitating a similar conversation during Friday's lunch break. I look forward to meeting fellow curators and hearing what's on their minds.
If you're not able to be in San Diego but want to follow along, we have magazine on Flipboard called Social Media Marketing World #SMMW17 featuring keynote speaker Brian Fanzo flipping stories, tweets, photos and videos about the event. Bryan Kramer and I are co-curators, and we'll be live-flipping throughout the conference. We're thrilled that two of the conference's keynote speakers are using Flipboard to offer a window onto the event.
Hope you to meet you in San Diego!
~ ChristelV is co-curating Social Media Marketing World #SMMW17
Brian fanzo: Social Media Marketing World #SMMW17
Curating content around the SMMW17 event that includes blogs about San Diego, speakers and the event in March 2017
view the magazine