Great Journalism From America's High Schools: Winter Edition Is Here
Mia Quagliarello / January 10, 2017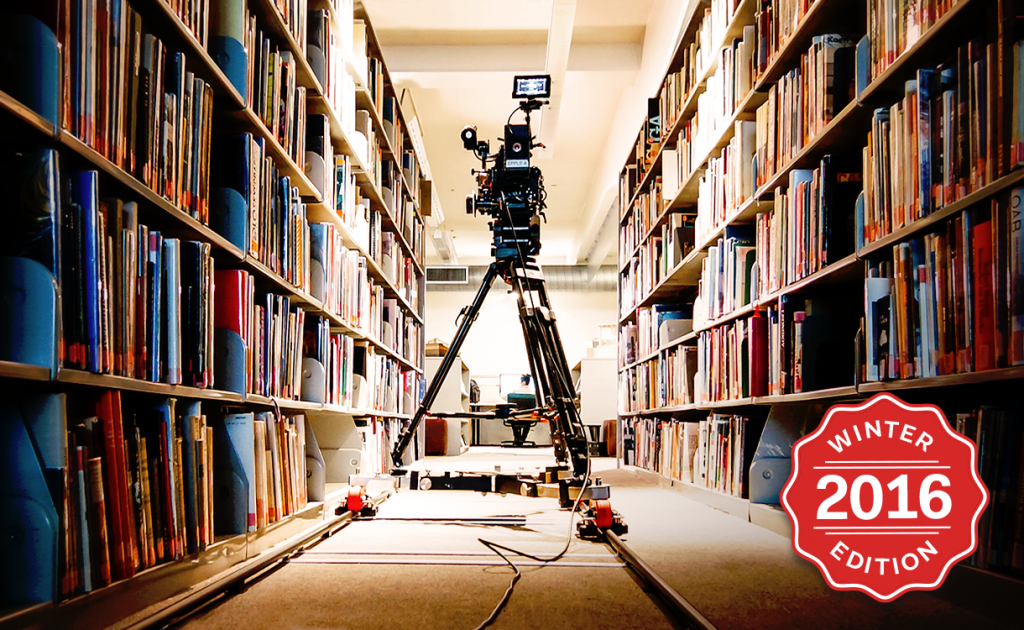 The Great Journalism From America's High Schools magazine, a partnership between Flipboard and the Journalism Education Association (JEA), has been updated with a whole new crop of stories from bright young talents in journalism. The pieces reflect what's on the mind of students at a local and national level.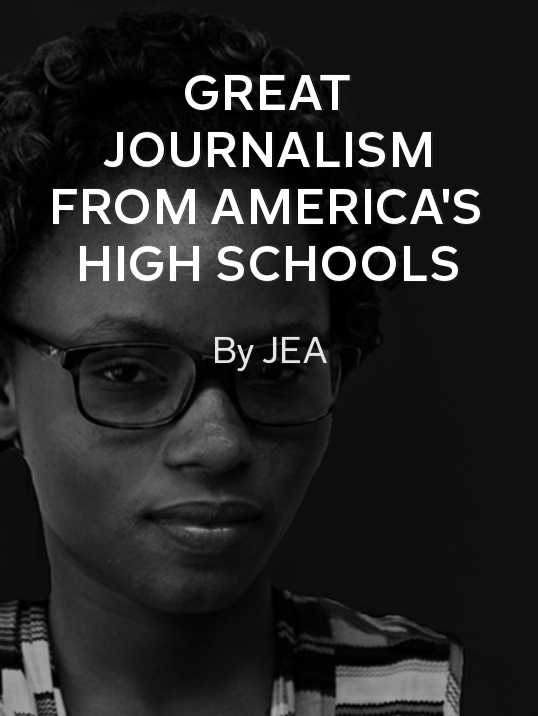 Flip through the magazine for stories like…
1) "In the Middle: A Refugee's Journey From Congo to Iowa"
The powerful story of senior Aimée Nyamadorari, who fled Congo for Iowa. Includes a breakdown of the local refugee population in The Little Hawk's home county and state.
2) "A fading identity"
"As a second-generation Filipino-American, I only find small traces of my lineage scattered across my house." Southwest Shadow's Cassie Valdez contemplates her heritage and what it's like balancing worlds in the multicultural United States.
3) "DiSalvo has alopecia areata, is feeling free without her wig"
Pattonville High Junior Isabel DiSalvo has alopecia and decided to not wear her wig to school this year. A dancer, she performs in front of large audiences without hair—and felt more free than ever. This is her story.
4) "Brandy Melville, one size fits all policy"
Fashion brands that ask young women to fit into below-average sizes is statistically unrealistic, is the point of this story from Kate Hennessy, sports writer at The Kirkland Call. To prove it, students across a spectrum of sizes allow themselves to be photographed with the same clothes on.
5) "Cal Poly to Display Passage to Paso Student Project"
Gorgeous photography project coming out of Paso Robles High School celebrating the stories and portraits of people who have migrated to Paso Robles from other countries. Features participants ranging in age from 15 through 57, from places like Mexico, Thailand, China, Brazil, the Philippines, Nigeria, El Salvador, and Vietnam.
6) "Modern day tribes"
Sports writer Austin Cleveland at The Kirkwood Call looks for the positive side of sports teams' use of Native American names and logos.  
7) "Being an American means: fighting for social justice"
The Kirkwood Call's In-depth Editor Michael Teasdale profiles freshman Richard Pfeifer, a member of the school's Social Justice Club, and his ideas on how to reduce inequality in America.
8) "American voters (or the lack thereof)"
Thomas Birmingham, news features writer at The Kirkwood Call, draws attention to a politically-aware business teacher and her decision not to vote this year. (She had voted in every election since age 18.) A senior provides a counterpoint.
9) "The elephant in the room"
"Something has to change. This isn't a political issue; it shouldn't be polarizing. Sexual assault doesn't discriminate between black or white, liberal or conservative. This is an issue of people, and allowing people to live free of fear."—The Kirkwood Call Editor in Chief Kennady Wade decries rape culture.

10) "BuzzFeed Helps Me Write My College Essays"
During the college admissions process, Troy High's Leah Graham high school student turns to BuzzFeed quizzes to gain a deeper understanding of herself. "All the little things that are too tediously real to make it onto the Common App—like the fact that I ask to pet every dog I see, that my favorite food is strawberry banana smoothies, that I like being left-handed—none of those tiny pieces of a person make it in front of admissions officers. They're looking at an application, not a person."
To submit stories for the spring edition of Great Journalism From America's High Schools, check out the rules and email links to: hsjournalism@flipboard.com.
~MiaQ is curating The Muse