How Groups Use Flipboard Magazines, a #FlipEDUChat Recap
Terry Porter / September 1, 2020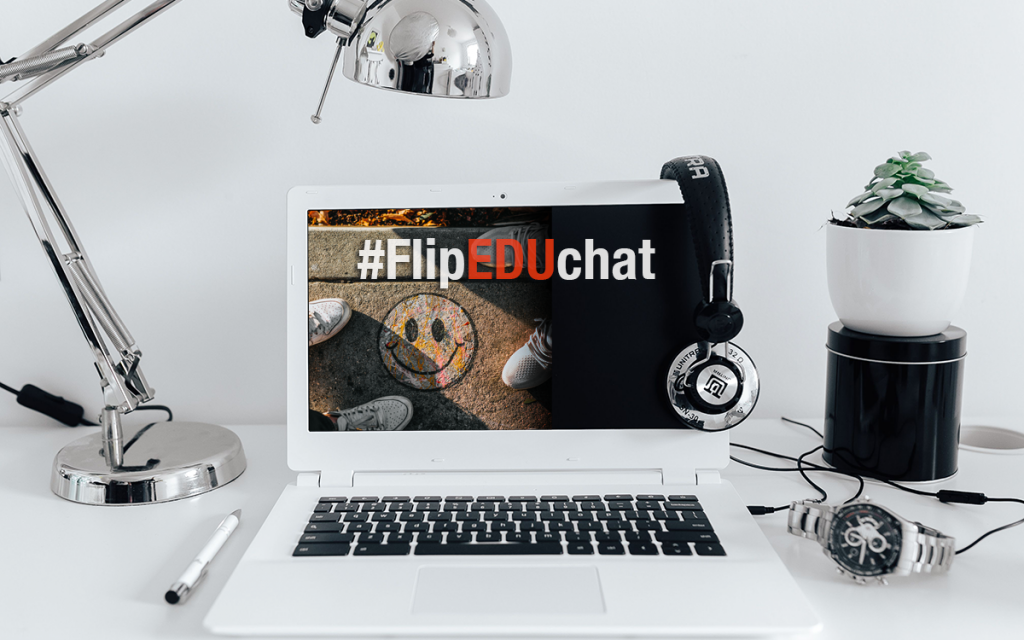 Group magazines on @Flipboard can be used for so many purposes. A teacher might start a magazine for a class project. A business can put together a product "lookbook" or catalog. A family might plan vacations together with a Flipboard magazine. A professional can create a portfolio mag. So useful!

Here is the recap of a recent #FlipEDUChat that Kristina Sorrelli and I held, in which we talked about ways to use group magazines on Flipboard.

Terry Porter said:
I would love to contribute to the Flipboard magazine of a major @Flipboard Publisher, like @Mashable.
Kristina Sorrelli said:
"I've recently been using my group magazines for more project collaborations efforts for work. With #COVID19 remote workers need new innovative ways to do their jobs while no longer being in the building as their co-worker. Flipboard is a wonderful solution."

Terry Porter stated:
"The mechanics of a @Flipboard group mag are easy, you set up the magazine and invite others to contribute, you need their email address. When they accept the invite, they can add content to the mag. More involved is the core process of curating a group mag."

Kristina Sorrelli added:
"Some ideas for group magazines:
Travel plans with a group/family
Event planning
Wedding/Birthday/Holiday
Family Recipes
Social Listening
Brainstorming"
I begin by:
Establish topic/purpose
Create Magazine
Add Description/Guide/Information
Email Invites
Send Instructions for +FlipIt setup
Kristina Sorrelli said:
"For work projects it's easy, are they on my team. Otherwise, do have the desire, ideas, want to help elevate the topic and the content to a level that helps entice and draw readers, both visually and in content, to the magazine."

Michael Toothman added:
"I believe the ideal co-curator shares your passion for the topic of the magazine but offers a completely different perspective. This will attract more followers and spur greater engagement."

Christel van der Boom stated:
"Most of my co-curation happens in private magazines with people close to me as a way to share articles with each other."

Joe Ortiz remarked:
"The ideal co-curator usually shares a similar interest. I co-curate with @JanetteSpeyer on Lego stuff for example and she's awesome in that regard. Always have good things to bring to it."

Terry Porter mentioned:
"I have had some amazing Flipboard Magazine curators contribute to mags I have set up. Like Kristina and I co-curate a mag about Sunflowers.
Good curating skills are what I am looking for, with Flipboard expertise a huge plus."
Kristina Sorrelli said:
"I ask that everyone who is contributing to a magazine keep up with what others are flipping. They can do that by checking/flipping through the magazines most recent flips or by checking your notifications. Notifications will show flips by your co-curators."

Christel van der Boom stated:
"Spend as much time reading as you do flipping!"

Terry Porter mentioned:
"I think you have to watch what other content contributors are flipping. Stay within the scope of the magazine. Try not to duplicate things that have already been flipped."
Terry Porter said:
"The public vs. private setting for a @Flipboard magazine is an important one. Do you want Flipboard readers to see the mag as it is being fleshed out? Then choose public. Or only share the mag once it is complete? Private in that case."

Michael Toothman stated:
"Perfection is the enemy of progress. I believe in privately creating the construct of the magazine with a base set of flips and then curating in the open. Iterate, assess, review, remove, iterate, assess…"

Kristina Sorrelli added:
"Privacy of a magazine is dependent upon the purpose for what you are using it for. If I am using it for work and for internal use only then it will remain private. If I'm using it for a wedding, birthday, etc., I may eventually make it public.

When I co-curate with someone if I've just started a new magazine, I typically don't hold it as private and wait 'till it has a certain number of posts/flips. I open it up as public from the beginning, so each flip is visible as it is added to the magazine."
Kristina Sorrelli said:
"In the beginning I think it is up to the magazine creator to state the mission and give direction to co-curators of the magazine. However, as the magazine evolves and you get to know each other's style you can definitely discuss ideas about the magazine."

Terry Porter remarked:
"The magazine owner needs to make contributors aware of what the magazine's mission/perspective is and remove items that don't fit this. Communicate your wishes clearly to the team, like Kristina said. Only mag owners can remove dead links and change the cover."

Christel van der Boom stated:
"Agree. Whether it's the owner or all all contributors collectively, it is important for a co-curated magazine to have a clear mission."
Terry Porter said:
"Use the Flipboard Magazine editing tools to arrange stories in the order you want. Use the compose tool to add a note about the magazine and why you are curating it. Then share it out, @Twitter, @Instagram, @LinkedIn, @Facebook, @Discord and more!"

Kristina Sorrelli mentioned:
"Most of my group magazines are truly never finished/complete. I do have a wedding magazine I create where I collected everything from the engagement to the honeymoon through social media outlets and personal photos. I created a QR code of the magazine link, added to the back of one of their wedding invitations and gave it to them as a wedding gift."
Learn and grow with us. Let us know if you have any questions about @Flipboard, or if you need a curation partner. Follow the hashtag #FlipEDUChat."
—Terry Porter, photographer, co-host of FlipEDUChat and blog contributor, curates U.S. Maps