Using Flipboard for Positive Influence, a #FlipEDUChat Recap
Terry Porter / July 22, 2020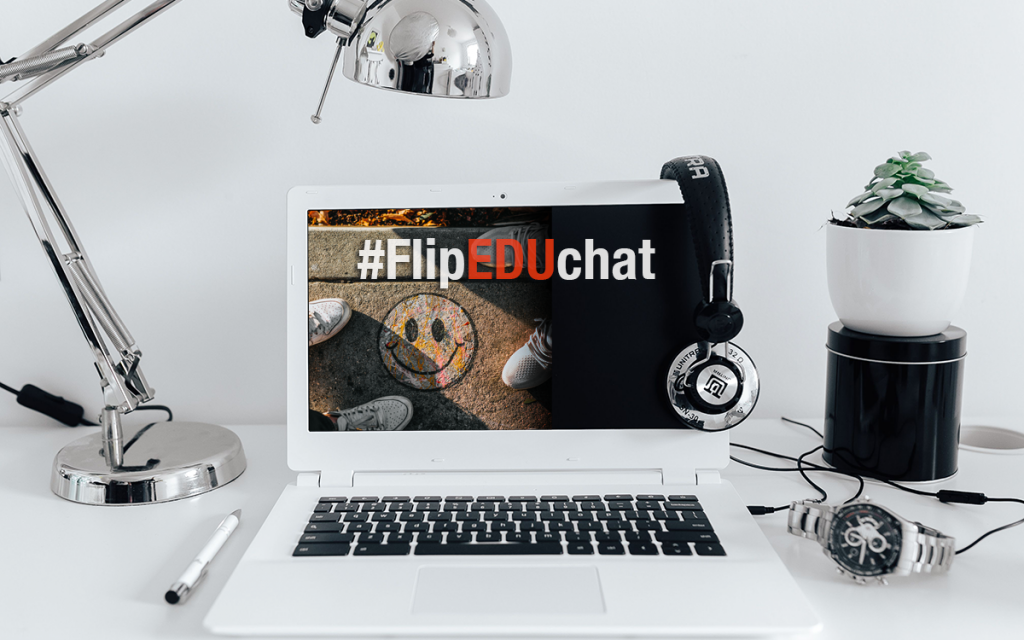 Inspired by Flipboard's initiative in support of educators, Janette Speyer and I, Terry Porter, have started hosting a Twitter chat for this community and others who want to learn about ways to use Flipboard. On Wednesdays, we invite teachers, marketers, business owners and content creators to join us for #FlipEDUchat.

I am a photographer based in Texas, and Janette is a marketer and business owner based in California. As longtime curators on the platform, we consider ourselves independent Flipboard brand ambassadors. We hope to inspire others with our passion for curation on Flipboard through our Twitter chats and our Facebook Group Flipboard For Business and EDU.

For each #FlipEDUChat, we prepare questions around a topic for all participants to answer as a way of sharing knowledge with each other. Occasionally, we host special guests, who will share their expertise on a topic.

Here is the recap from the #FlipEDUChat we held on June 17, 2020, in which we talked about ways to use Flipboard for positive influence.

#FlipEDUChat Recap
Terry Porter said:
" I have tried to use @Flipboard magazines to share interests I am passionate about and to spread a little fun along with the serious topics. There is a lot of bad news – we need the good news too!"

Jim Fuhs responded:
"Yes, I share information to help people with digital marketing changes."

Janette Speyer stated:
"I hope to positively influence others when I create a magazine for a cause that is timely. Flipboard is great to build awareness."

Michael Toothman said:
"Flipboard magazines [contain] many different opinions on a topic of interest and empower readers to make their own decisions based on the available data."

Jim Fuhs stated:
"I think if they have an open mind, absolutely. Education is power!"

Janette Speyer mentioned:
"Because of its format, Flipboard captures a reader's attention and imagination for any passion project or movement. With the right content and a crowd-stopping cover, your magazine can persuade a reader to engage and learn."

William Jeffery said:
"I think so. Especially if the right media is used."

Joe Ortiz stated:
"I feel they can given the right theme and mindset. If it's executed well, it can go a long way."

Terry Porter added:
"Yes, you can change the viewpoints of your @Flipboard Readers. By providing a properly curated magazine with many credible resources you can open up new perspectives. I've certainly had my mind changed by several Flipboard curators!"
Janette Speyer said:
"If you have a cause that you need to bring awareness to or fundraise for, Flipboard is a natural ally to reinforce the message and the mission. All you need is a little strategy and purposeful content. Here's a mag sample for fundraising https://bit.ly/2ADSTtE"

Joe Ortiz mentioned:
"Can see nonprofits use this as a total expansion of their mission. Almost like an additional reach."

Terry Porter added:
"You can share information about a Non-Profit Organization's events in a Flipboard magazine. Flip their pics. Link to a fundraising page. Possibilities are endless!"
William Jeffery said:
"Currently just using Flipboard to stay in the know of what's going on in schools."

Janette Speyer stated:
"Today, #Socialjustice is paramount, and educators can curate magazines to teach children good values. Using examples of Flipboard magazines, students can learn in an experiential environment. Teachers can encourage their [students] to help build school curriculums."

Michael Toothman mentioned:
"A Flipboard magazine enables educators to augment traditional education methods with a rich media experience that resonates with students. It helps students follow different learning pathways, explore different viewpoints, and encourages deeper learning."

Terry Porter added:
"Teachers and educators can share their community outreach programs through a @Flipboard magazine. They can show how their school is doing good locally. Raise awareness of the needs in the area."

Janette Speyer said:
"It's the fact that I can express myself and support my causes. If I am passionate about a foundation or an NGO I curate a magazine and share it with the world. This way I am able to communicate my support."

Terry Porter added:
"I think there is more of a desire to bring awareness to a good cause by sharing the information in a @Flipboard magazine. Being able to bring that magazine to the attention of people I know at Facebook, LinkedIn, Twitter, Discord and more!"
Terry Porter mentioned:
"I curated a magazine of pictures shared by the vulnerable #HighRiskCovid19 community. It showed visually who is in that group, and I shared it back to many of the contributors. Pretty proud of how that was received by them & @Flipboard."
https://flipboard.com/@tporter2/compromised-community-1s8cflany

William Jeffery said:
"That's a good question! I can't decide – my magazines that I love the most are private ones like my portfolio or recipes."

Christel van der Boom stated:
"I co-curate International Safe Zone. It's opened up opportunities for me to speak at conferences and provide workshops in support in international LGBTQ+ students."
Janette Speyer said:
"Right this minute I am actively learning about #BlackLivesMatter and I have curated this magazine to learn more about the movement."
https://flipboard.com/@janettespeyer/juneteenth-ic1b95e5z

Michael Toothman stated:
"I would love to showcase @TeamRubicon in a Flipboard magazine. "

Terry Porter mentioned:
"I'd like to do a magazine for a local food bank. @ntfb Highlight their activities to ease hunger in our area, share it out to raise awareness of a good cause."
Learn and grow with us. Let us know if you have any questions about @Flipboard, or if you need a curation partner. Follow the hashtag #FlipEDUChat on Twitter.

—Terry Porter curates Photographing America.