<![CDATA[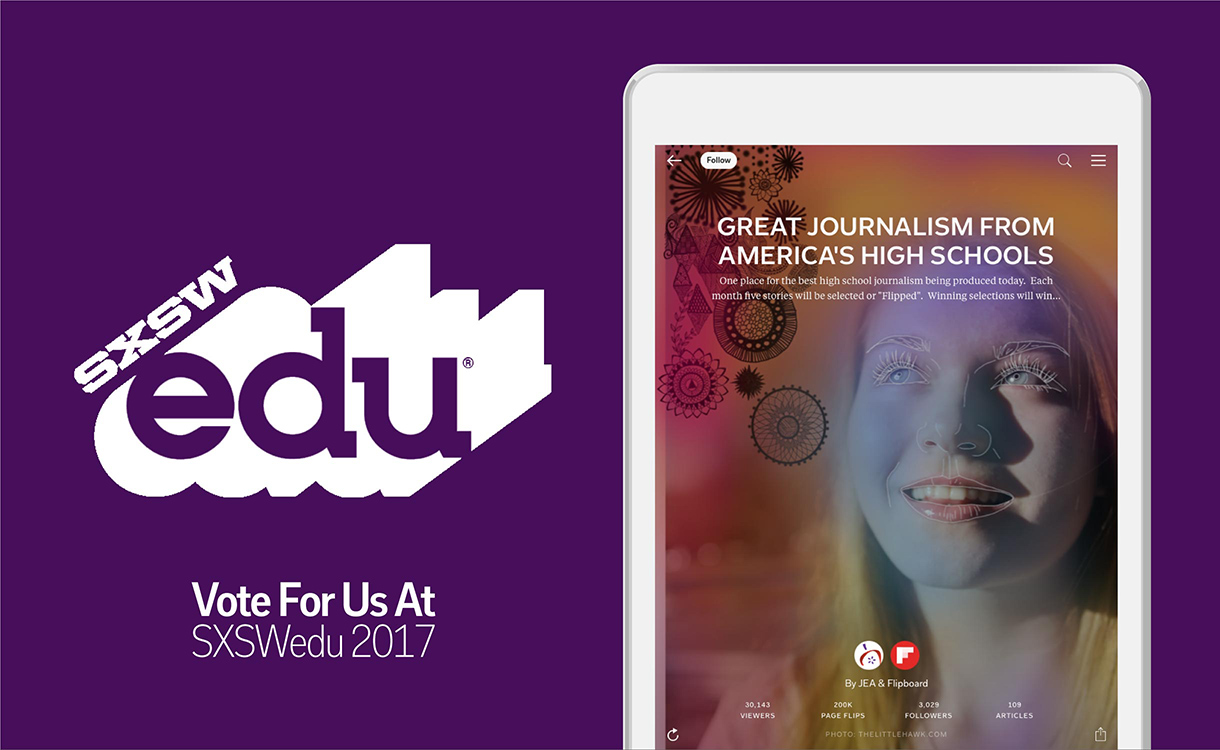 One of the highlights of the #FlipEDU program this year has undoubtedly been the Great Journalism From America's High School project. A joint effort between journalism educator Jonathan Rogers, the Journalism Education Association (where he sits on the board), and Flipboard, the magazine brings local student writers to national, and even international, readers. We think it's pretty cool. So much so, in fact, that we've submitted it to be the subject of a "Future20" talk at SXSWedu next March—and we need your help to get it picked!
PLEASE CLICK HERE TO VOTE FOR OUR PANEL!!!
http://panelpicker.sxsw.com/vote/63173
How to Get Student Journalism Published Nationally
The superstar journalists of tomorrow, the ones who'll ensure that great stories thrive and move the world forward, are hard at work, right now, in high school. But too often no one but local communities sees their work, even in this age of social media. Jonathan Rogers, a journalism educator and JEA board member, has cracked the code on getting student work in front of national readers, with minimal effort. Through his Flipboard Magazine, which now has over 100 insightful and funny stories and tens of thousands of readers, Rogers seizes new distribution and curation models to ensure that student work gets the audience it deserves and that students get inspired by and learn from each other.
So, did you vote yet?! Please share with fellow educators and friends, and let's keep our fingers crossed that we'll see you in Austin next year. 
Thank you! ~You can see what 
MiaQ
is reading 
right here
P.S. Did you vote yet? 😉