10 Topics for Super Bowl 50
Gabriella Schwarz / February 6, 2016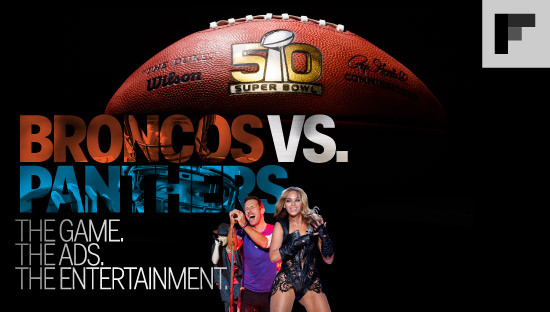 The five-time Super Bowl champion Denver Broncos will face off against the Carolina Panthers this Sunday, in the most watched sporting event in the United States. The event will pit veteran Broncos quarterback Peyton Manning against young star Panthers QB Cam Newton at Levi's Stadium in Santa Clara, California. The Panthers have the edge going in, according football experts, but the game is only one part of the Super Bowl experience. Viewers will be treated to Lady Gaga performing the national anthem and a halftime show that includes Coldplay, Beyonce and Bruno Mars, in addition to a steady stream of newsmaking ads.
Keep up with all of the excitement, before, during and after The Big Game, by following these 10 topics.
Super Bowl: Follow each play during the 50th anniversay game.
Denver Broncos: C'mon Broncos fans! Your team's topic has only 9K followers. We know you can do better than that!
Carolina Panthers: Will the Panthers lift their first title? If you're a Panthers fan, follow along here while you're cheering your team on!
Peyton Manning: Manning is a five-time MVP quarterback and, at 39, will be the oldest starting quarterback in the history of the Super Bowl.
Cam Newton: Newton broke a number of records in 2015, including becoming the first NFL quarterback to have at least 30 passing touchdowns and 10 rushing touchdowns in the same season. See how he fares on Sunday.
Advertising: The Super Bowl's highly coveted (and super pricey) ad slots ensure a ton of attention. Follow the industry reaction and watch the best and worst of the ads.
San Francisco: The Bay Area is playing host to this weekend's festivities. The location has already led to some controversy. See how the city is preparing.
Lady Gaga: The chameleon singer will kick off Sunday's events with the national anthem.
Coldplay: The British rock band is expected to take the stage for a repeat preformance at the Super Bowl.
Beyoncé: Beyonce will join Coldplay, Bruno Mars (and probably others) during Sunday's halftime show. Get your Bey fix here.
Follow our Super Bowl 50 magazine for everything you need relating to The Big Game—recipes, scores, ads, commentary and more.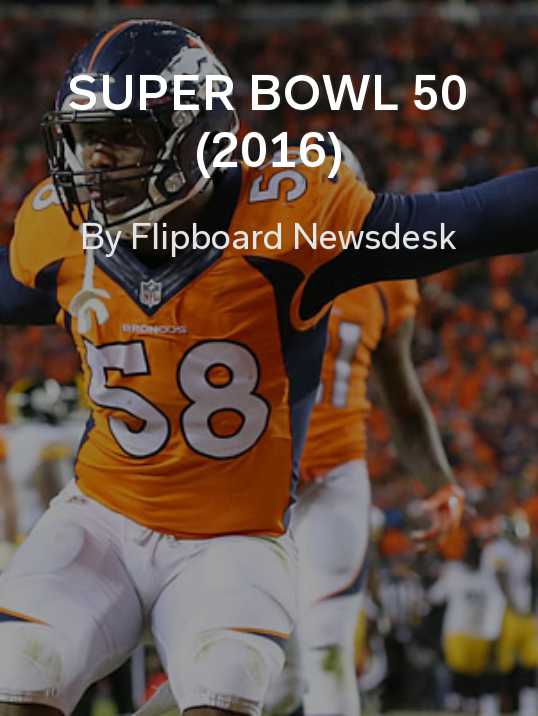 ~GabyS is reading Super Bowl 2016: The Ads
GET FLIPBOARD ON:
iOS / ANDROID / WINDOWS / WEB
FOLLOW US ON:
FLIPBOARD / TWITTER / INSTAGRAM / FACEBOOK / GOOGLE+ / TUMBLR / YOUTUBE / SOUNDCLOUD / PINTEREST / MEDIUM