5 Magazines Worth Your Time: Marvel Edition
Jessica Rosenberg / May 17, 2018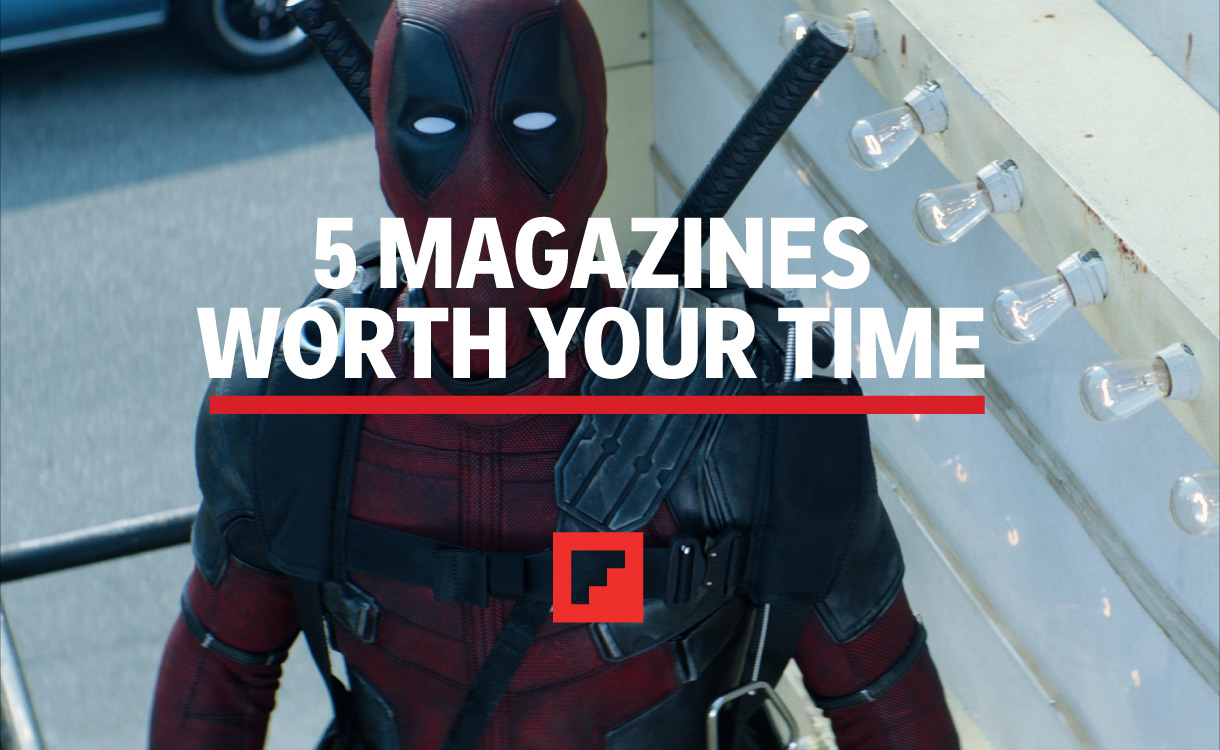 Oh hey, it's the start of summer—and for some that means a new season of blockbusters playing in overly air conditioned theaters. We've been spoiled already with some pretty big hits in the multiplex, thanks to a little company named Marvel. Black Panther neared $700M last weekend and Avengers: Infinity War is breaking all kinds of records, proving that there's no shortage of fans in the world. If you're one of those people who can't get enough of Black Panther, the X-Men, or, say, Deadpool, then you'll want to check out the following Flipboard mags to make sure you never miss a scoop.
"Marvel" by @SuneelMistry: Dive into everything new or upcoming in the Marvel universe, from comic books to movies and all the bits in-between. Who's joining The Team in "Champions"? Which Marvel characters will be immortalized in Lego form next? Is Blade coming back, or not?  Those answers and more await inside this collection.
"Avengers Assemble" by @Mashable: This is the mag to read if you're looking for more than just movie spoilers. Get behind-the-scenes tidbits on how actors got into character, discover geek-gasmic crossovers like Fortnight + Marvel <swoon>, and inside jokes that only true Marvel fans will enjoy or even get.
"Marvel" by @jimbraves3: For the kinds of fans who think that papering their floors with comics isn't taking the whole Marvel obsession thing too far at all. Come explore stories that keep the Marvel Universe alive long after the credits are done rolling—like weird rumors that never came true, vanishing Marvel characters, and Easter eggs just begging to be found by fans like you.
Sci-Fy & Super Hero & Action Movies by @daledunn: This Marvel-centric mag expands its scope into sci-fi at large. Learn the top 17 sci-fi movies, some of the best moments in geek movie history, and why we should all be blaming Loki for all of the tears at the end of Infinity Wars.
Superhero Stuff by @dinyar11: This mag is a must read if you're a die-hard fans of everything superhero, not just the bits you see on the silver screen. From really neat cosplay costumes, to tie-ins between the comic books and the movies, with a small detour to a hilarious look at what Superheroes might text each other, there's a little something for every fan.