5 Topics to Follow the 2017 Golden Globes
Gabriella Schwarz / January 7, 2017
The Golden Globes, Hollywood's most public party, take place Sunday in Los Angeles. The event, hosted this year by comedian Jimmy Fallon, serves as the unofficial kickoff to awards season. Some of the world's biggest stars will descend on the Beverly Hilton in Beverly Hills, California, for the 74th awards ceremony that honors the best performances of the year on the big and small screens.
Musical hit La La Land has much of the momentum in the comedy and musical category, while Manchester By the Sea and Moonlight are creating buzz for the drama prize. Natalie Portman, who's nominated for Jackie; Amy Adams, who's nominated for Arrival; and Denzel Washington, who's nominated for Fences, are all vying for their third Globe wins. Meryl Streep, whose performance this year in Florence Foster Jenkins earned her her 30th nomination, will also receive the Cecil B. DeMille Award for "outstanding contributions to the world of entertainment."
First year TV shows, including NBC's This Is Us and Netflix's The Crown, are up for multiple trophies, against more established shows like Game of Thrones, Transparent and Veep.
Follow all of the awards, fashion moments and red carpet interviews in our Golden Globes 2017 Flipboard Magazine. Dig deeper on some of the most buzzed about actors and movies with these five topics.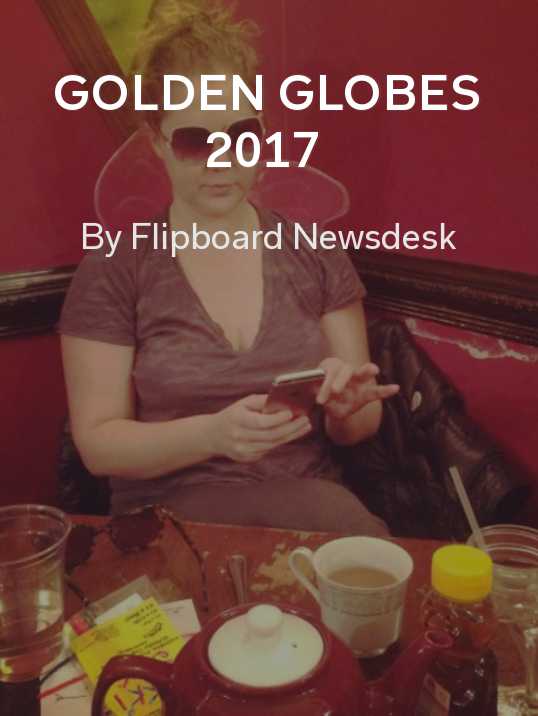 1. La La Land: The L.A.-set musical starring Emma Stone and Ryan Gosling has been a critical darling for months. See if the Hollywood Foreign Press agrees Sunday.
2. Manchester By the Sea: The Casey Affleck-anchored drama is up for five awards. Track its potential haul.
3. This Is Us: Although star Milo Ventimiglia was snubbed this year, NBC's breakout drama received three nominations. Watch the stars on the red carpet and find out how they fare during the ceremony.
4. Jimmy Fallon: Sunday is Fallon's first time hosting the Golden Globes. "The Tonight Show" host and ex-Saturday Night Live cast member is known for his stunts and musical comedy. Will those be hallmarks of his hosting performance too?
5. Meryl Streep: Legend Streep already holds the record for the most competitive Golden Globe wins, but Sunday she will receive the coveted Cecil B. DeMille Award. Expect clips, tributes and perhaps a few tears in honor of one of the most respected actors of our time.
~GabyS is following Us Weekly for all the gossip before the award show