AP Brings Coverage of White House Race to Flipboard
Inside Flipboard / January 3, 2012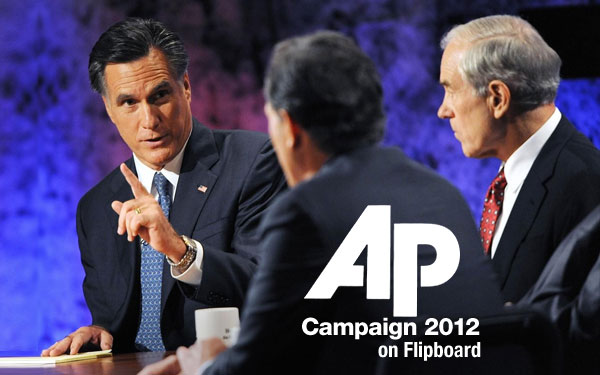 It's a long road to the White House, but for Flipboard users, the Associated Press will be on hand to follow America's 2012 presidential election at every step along the way. Hundreds of newspapers and broadcast stations around the world rely upon the AP to provide authoritative coverage of breaking political news, and now you can too, via the new AP Campaign 2012 section we've launched on Flipboard.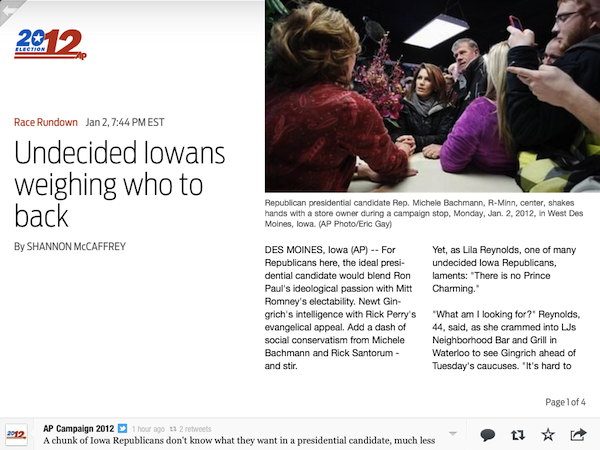 Inside you'll find up-to-the-minute campaign dispatches, insightful political analyses, front-row video, and gorgeous photographs curated by the AP's seasoned team of journalists. The AP's coverage gets underway with the Iowa caucuses on January 3 and continues during state-by-state primaries throughout the spring. Democrats and Republicans will gather for their party conventions late this summer, before autumn's run-up to the general election on Tuesday, November 6, 2012.
Tap on the button below to browse the AP's Campaign 2012 section, then tap the + to add it to your Flipboard. There's no better way to stay on top of the campaign that lies ahead.
~ToddL
featured@flipboard.com
facebook.com/flipboard
@flipboard