Art Curator Apsara DiQuinzio Has a PhD in Looking (Podcast)
Mia Quagliarello / March 18, 2022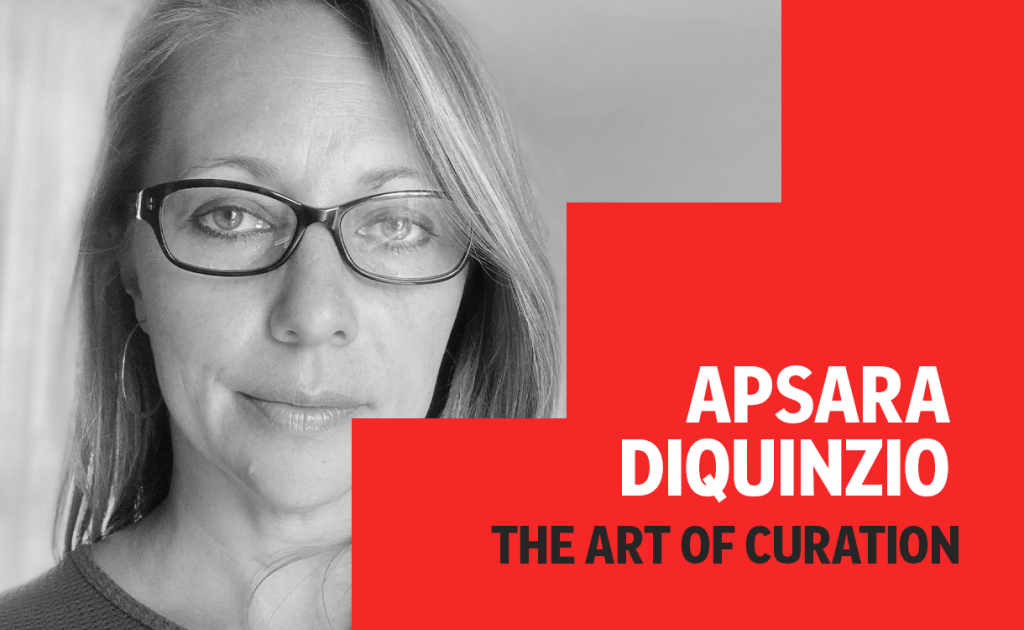 "Whenever I wonder, 'Wow, can I really pull this off?' I know I'm in a good space, because I really want to push the limits of what I can do, what the exhibition can do and what the institution can do while trying to propel things in a positive direction. Risk, experimentality and curiosity are essential criteria for curators." — Apsara DiQuinzio, Nevada Museum of Art

The exhibit "New Time: Art and Feminisms in the 21st Century" is no longer showing at the Berkeley Art Museum & Pacific Film Archive, but if you were lucky enough to catch it, you knew you saw something special. The show, a major survey exploring feminist practices in contemporary art, walked visitors through eight meticulously planned sections, each one brimming with mini collections that were themselves so diverse, provocative, and aesthetically pleasing. It was the perfect show.
The creative force behind that exhibit was Apsara DiQuinzio, who's now the senior curator of contemporary art at the Nevada Museum of Art. In this episode, we deconstruct how she created, curated and orchestrated "New Time," as well as learn what it takes to have a degree in looking.

Highlights, inspiration and key learnings:
The spark for "New Time"
The thinking behind the exhibit's organization and flow
Finding the pieces for each section
How to get the art you want (and what happens when you don't)
The qualities of a great curator
How much of your own tastes is OK to let through
Incorporating alternative viewpoints when putting together a show
New York and feeding your soul as a curator
The art of 'prolific looking'
Reno and its artistic vibe
Favorite place to discover new art
Apsara's own curation "speed round"
Browse the companion Storyboard to get the episode, along with Apsara's own culture picks.

You can find "The Art of Curation" podcast on Flipboard as well as Apple Podcasts, Spotify, Google Podcasts, etc. Please subscribe to the podcast so you never miss an episode, and if you like what you hear rate, review and share.

— Mia Quagliarello, head of creator community and newsletters, is curating the curators in "The Art of Curation" podcast