Curator Spotlight: Jason Burnett, Oyster-Obsessed Food Editor
Mia Quagliarello / November 16, 2022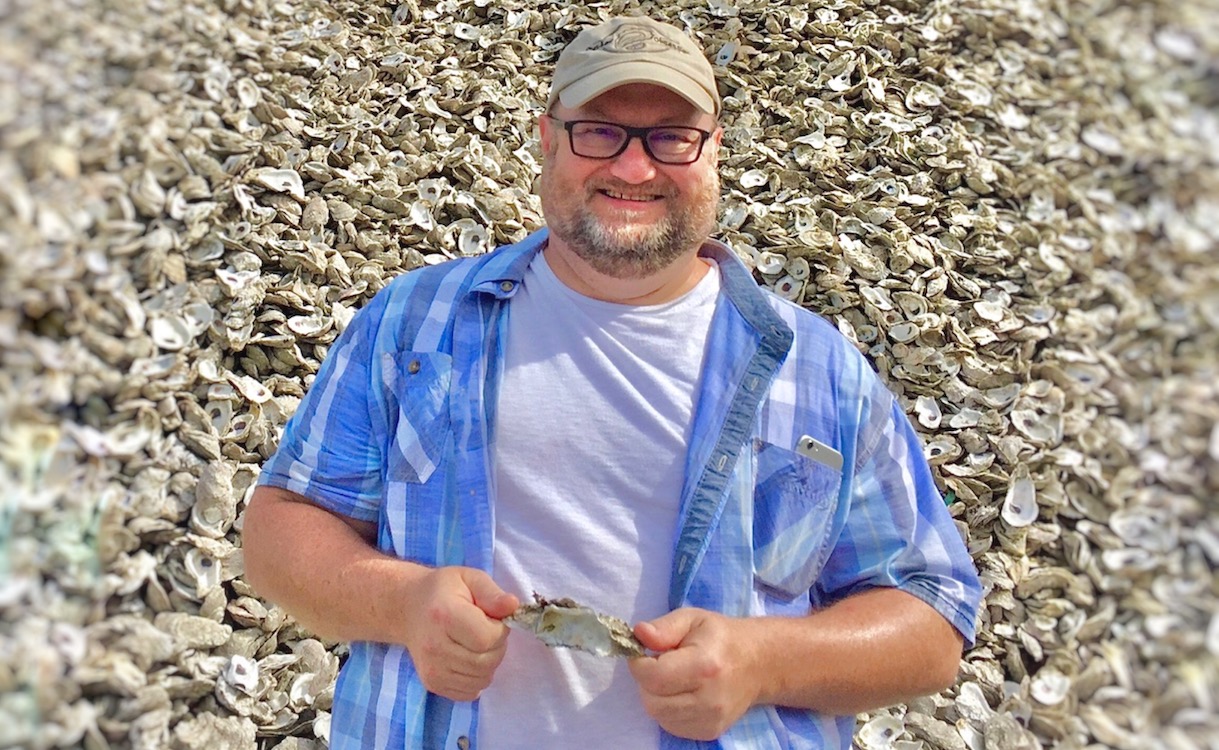 In this series, we're thrilled to help you get to know, in a much deeper way, a curator on Flipboard. Each person we spotlight is an inspiring member of a community here. Look for a new post every Wednesday, and please give each featured curator a follow and a high-five! Now let's get to it.

Hello! Who are you?

Hi! I'm Jason Burnett and am obsessed with exploring bold flavors and cooking with family and friends. I've worked in food and lifestyle publishing for 30+ years and built a career out of discovering and sharing new recipes, and home and garden content.
As the digital general manager at FLOWER magazine, I work with a publishing team and audience passionate about entertaining, decorating, design, gardening and travel. I was the founding editor at MyRecipes and led teams sharing recipes and cooking how-tos at Cooking Light, AOL Food and the largest community of home cooks in the world at Allrecipes. My interest in sustainable seafood and a love of oysters led me to create Oyster-Obsession.com.

What are your must-haves in the kitchen?

After nearly 20 years as a food editor, I've had all the gear. Most of it is unnecessary. No kitchen is complete without a cast-iron skillet, a good chef's knife, and a set of nested mixing bowls. I use these objects more than any other in my kitchen. No. 4 is a heavy Dutch oven.

What is your favorite cookbook right now — and all-time?

I've been a huge fan of Joshua Weissman since first seeing him on YouTube. Joshua Weissman: An Unapologetic Cookbook (2021) brings his focus on quality ingredients and his humor and irreverence to the kitchen counter.

My all-time favorite cookbook remains The Southern Living Cookbook. The original edition of this book set out to be the only cookbook a southerner would need if trapped on a desert island and is filled with some of the greatest recipes the Southern Living audience ever shared with the magazine.

What's one recipe you think everyone should know and try?

This is tough. I think everyone should find their soup or stew. A reliable and delicious soup or stew recipe makes a simple family meal or a satisfying crowd-pleaser for a gathering. Most recipes only require the fundamentals of prep (chopping vegetables, browning meats), make lots of leftovers, and can be dressed up with toppings. This chicken, quinoa, and green olive stew from Sunset via MyRecipes.com is a regular at my house.

What do you curate on Flipboard and why?

When I'm passionate about a topic, I want to see as much as possible about it. It doesn't matter if it is cooking or flower gardening, the endless creativity of people fascinates me. I have 23 obsession-based magazines on Flipboard and recently surpassed 65k followers. Most of my magazines are food and recipe focused and the more niche the topic, the better! Spicy foods that get their heat from chiles, mustard, or horseradish? Check! Curry obsession? Check! Magazines about sandwiches, pies, and bacon? Yep!

Niche audiences may be small but are wildly engaged in the subjects they love and are always hungry for more. Flipboard provides a place to discover, organize and share the continual flow of ideas from brands and media channels of all types. Who knew I would find other people who have an ongoing obsession with content about pickles, tequila, or even cabins?
What are your tips for other foodies on Flipboard?
Flip YOUR passion and you'll never get bored with it. If you love it, there's an audience that will also love it.

Whenever you can, add a comment about why you are flipping the recipe or technique you're highlighting. It stimulates conversation and brings your voice and point of view to the content.

Remember that there's content outside of Flipboard.* Don't just surf and reflip from "For You." Flip your favorite columns and pieces from regional and even local publications. There's great content out there that your Flipboard followers are craving!

* NOTE FROM THE EDITOR: Installing the + Flip It button on your browser makes it super easy to add content that's not yet on Flipboard into your Magazines. Give it a whirl!

— Mia Quagliarello, head of creator community and newsletters, is also part of The Recipe Exchange
Don't forget to show Jason some love by following him on Flipboard. If you want to join The Recipe Exchange, a new community for foodies on Flipboard, email food@flipboard.com for an invite.