Daily Edition Top 10 (Week of July 20, 2015)
Gabriella Schwarz / July 25, 2015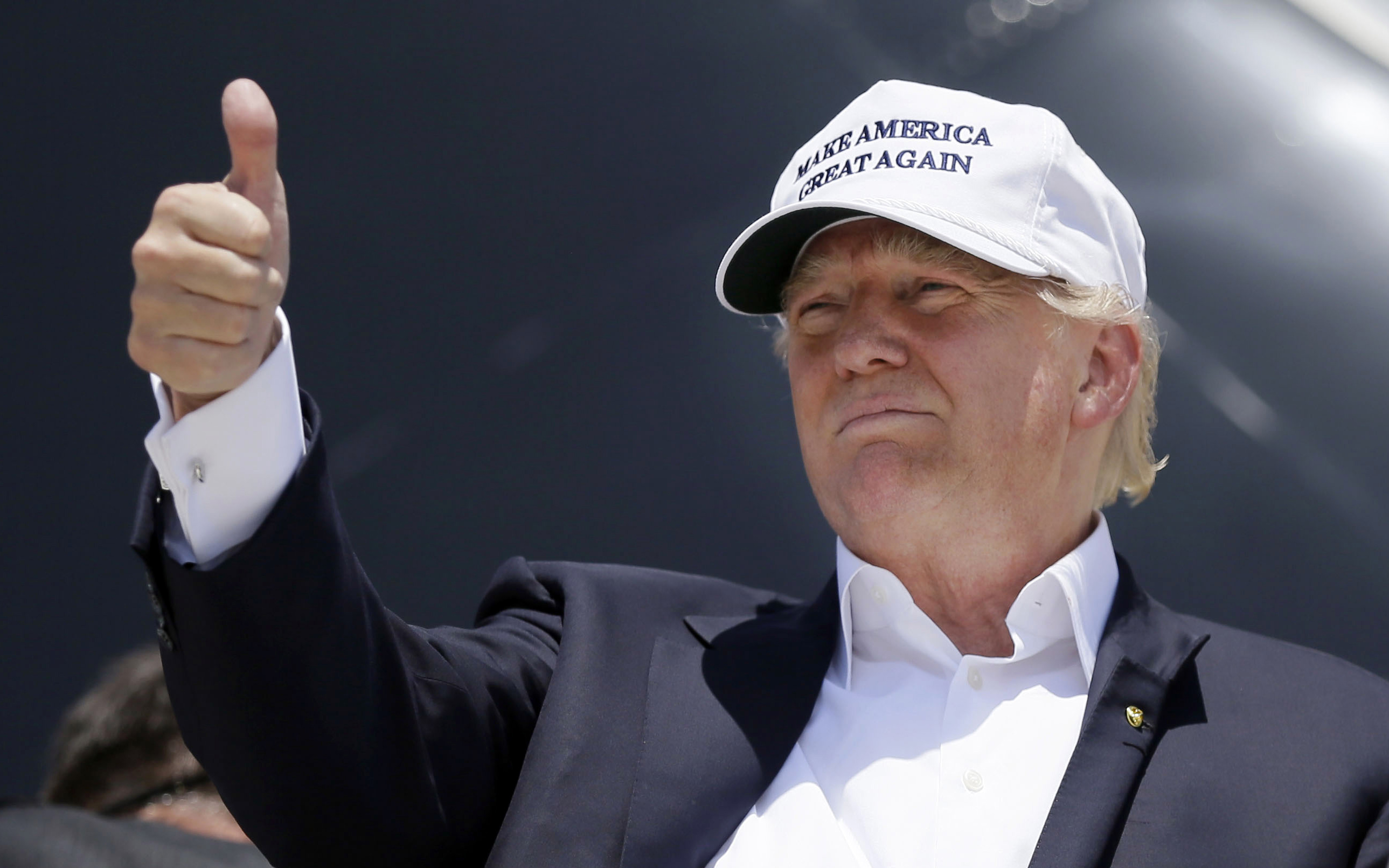 Read the top stories from this week's Daily Edition, which included the deadly shooting in Lafayette, Louisiana, Donald Trump's rise in the 2016 presidential election and the discovery of a new planet.
1. Lafayette Shooting Adds Another Angry Face in the Gunmen's Gallery – The New York Times, Campbell Robertson, Richard Pérez-Peña and Alan Blinder
Top line: "Soon two young women lay fatally shot, nine other people were wounded, and with that, on Thursday night, Lafayette, which boasts of being the happiest city in the country, joined Chattanooga, Tenn.; Charleston, S.C.; Aurora, Colo.; Newtown, Conn., and so many others on the long list of cities scarred by gun violence. The gunman, John Russell Houser, became the latest figure in a gallery of angry men with weapons who walked into a movie theater, a church, a school or a workplace and shattered the lives of people there."
Topic to follow: Lousiana
2. Sandra Bland death: New details only make case murkier – CNN, Ed Payne and Dana Ford
Top line: "Bland ended up in jail after she allegedly made an improper lane change and was pulled over by Texas state Trooper Brian Encinia on July 10. During the traffic stop, authorities say she was belligerent. Bland was arrested and taken to jail, where she died three days later. What happens after that has ignited a debate about what the officer could have done versus what he should have done."
Topic to follow: Criminal Justice
3. Donald Trump lifts the veil on his empire – Politico, Tarini Parti and Theodoric Meyer
Top line: "From Istanbul to Beverly Hills, Trump reported assets of at least $1.4 billion in real estate and other holdings, income of at least $431 million over the past 18 months from a vast number of sources, and liabilities of at least $265 million, including several mortgages for different Trump properties. One figure that was missing: Trump's net worth."
Topics to follow: Donald Trump
4. Earth 2.0: Nasa says scientists have found 'closest twin' outside solar system – The Guardian, Alan Yuhas
Top line: "The new planet, named Kepler 452b, is 'the closest twin to Earth, or the Earth 2.0 that we've found so far in the dataset,' said John Grunsfeld, associate administrator for Nasa's mission directorate."
Topic to follow: Space
5. This town has resisted Islamic State for 18 months. But food is running low. – The Washington Post, Loveday Morris
Top line: "The first group of reporters to gain access to Haditha in more than a year found the besieged city in desperate straits. With gasoline selling for more than quadruple the national price, bicycles are a more common sight than cars on its winding streets. Doctors have fled, and medicines are hard to come by. Electricity flickers on for just three hours a day."
Topic to follow: Islamic State (ISIS)
6. CrossFit's extremely lucrative business plan is also deceptively simple – Quartz, Marion Maneker
Top line: "Whether purposefully or through a fortuitous accident, [Greg] Glassman's diffuse, no-frills business model has transformed a bunch of fitness nuts lifting tires in their garages into a brand Forbes estimated is now worth $4 billion. And the juggernaut shows no sign of slowing down anytime soon."
Topic to follow: CrossFit
7. Patience, Timing and Some Luck in New York Prisoner's Account of Escape – The New York Times, William K. Rashbaum
Top line: "His explorations began this past winter and continued through the spring. They took him underground almost every night for hours until he finally stumbled on what would become, through trial and error and countless hours of grueling work, his subterranean route out."
Topic to follow: Prison Breaks
8. The Summer of the #Squad – The Atlantic, Megan Garber
Top line: "'Squad' is the logical outcome of a cultural moment that brought about selfie sticks and 'giving face': We are, collectively, fascinated by ourselves, as physical beings. And we are particularly fascinated by ourselves as members of groups."
Topic to follow: Relationships
9. 'I Am Cait' Review: Reality TV Has Never Been This Essential Or This Good – The Daily Beast, Kevin Fallon
Top line: "So I Am Cait arrives with the attention of an entire community hoping the platform is used to educate and inspire. And it arrives with the attention of a nation of skeptics wondering whether a reality show on the channel the Kardashians built on guilty-pleasure vapidness would squander teaching moments in favor of empty-calorie entertainment."
Topic to follow: Caitlyn Jenner
10. 58 Of The Most Beautiful Sentences From "Paper Towns" – BuzzFeed, Krystie Lee Yandoli
Topic to follow: Paper Towns
Check out The Daily Edition throughout the week for your news updates.
~GabyS is reading "Engadget's Tech Week in Review"
FOLLOW US ON:
FLIPBOARD / TWITTER / INSTAGRAM / FACEBOOK / GOOGLE+ / TUMBLR / YOUTUBE / SOUNDCLOUD / PINTEREST / MEDIUM