Discover New Content on Flipboard – March 3, 2011
Inside Flipboard / March 4, 2011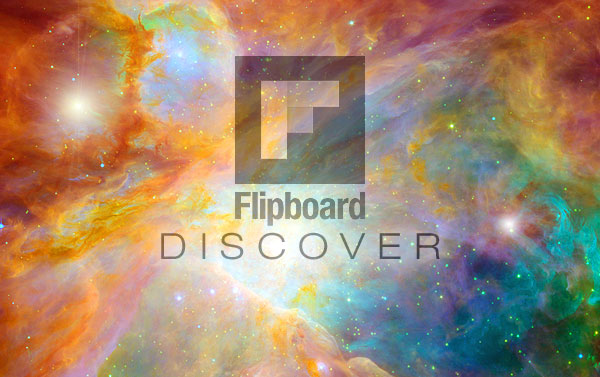 Every day you can discover a whole universe of new content on your Flipboard. Your Contents page wants to be shuffled and changed frequently, customized and remade often. You can start exploring some new sections with these suggested feeds.
The TED2011 Conference is going on this week and we have a special, curated feed to follow. TED produces the brilliant TEDTalks series of thought-leading videos. With the curated list, you will get a sense of what it is like to attend the conference and see what has people buzzing as the event happens.
Earth Sky is "a clear voice for science for broadcast and the Internet – Earth Sky advocates science as a vital tool for the 21st century" and is a captivating, beautiful section for your Flipboard.
FILTER magazine has been a great resource for fans of new, independent, good music since the early 90s. "Good music will prevail" is their motto and it most certainly will if we continue to have great writing about great new music.
With 40,000,000 monthly views, Trend Hunter is the world's largest, most popular trend community fueled by a global network of 46,000 members. It is a fantastic Flipboard section full of interesting, unexpected things and it looks stunning.
Ecomagination is "GE's commitment to imagine and build innovative solutions to today's environmental challenges while driving economic growth." The feed is full of great news and information about the environment, developing ideas, and the growing Green economy.
Remember, you can always customize your Flipboard and add the content that is most relevant to you by tapping "add a section", then "add a custom section" and search for the Twitter accounts or lists you want. Our features are meant to help you discover new things, but the real personalization comes through customizing your Flipboard the way you want it, with the content that is most important to you.
Enjoy your Flipboard,
~ JonV
community@flipboard.com
facebook.com/flipboard
@flipboardCM