Election 2016: CNN's Magic Wall at It Again
Inside Flipboard / February 2, 2016
The voting for the 2016 presidential election started Monday night in Iowa, where we saw a very close race between Secretary Hillary Clinton and Senator Bernie Sanders; a win for Senator Ted Cruz; a humbled Donald Trump after his second place finish; and a strong third place standing for Senator Marco Rubio. The next votes will be cast February 9 in New Hampshire.
For the many outlets covering the race that means lots of sleepless nights, countless cups of coffee, lots of technology and endless bits of information for us, the consumers of news, to read and digest.
One of our partners, CNN, is of course known for its political coverage but also for its "magic wall" election statistics. This wall—a series of touch screen TVs—gives the viewer real-time voting data, exit polls and predictive analytics. The man usually at the wall's helm, John King, sat down with us (when CNN launched on Flipboard in 2014) to tell us about the wall and what it's like covering elections.
For more 2016 election coverage, follow John King's Go "Inside Politics", CNN Politics: 2016 on Tap and Flipboard's Election Central where you can find the most relevant political topics, magazines, sources and Flipboard blog posts all in one place.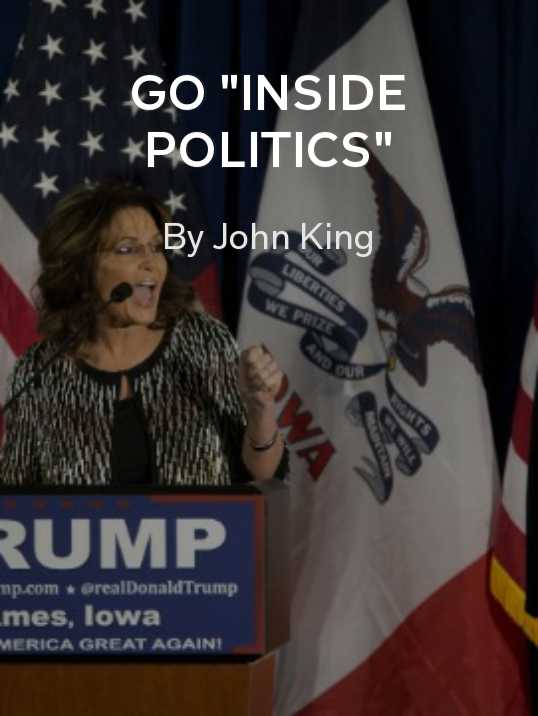 ~CarolynG is reading 2016 Iowa Caucuses
GET FLIPBOARD ON:
iOS / ANDROID / WINDOWS / WEB
FOLLOW US ON:
FLIPBOARD / TWITTER / INSTAGRAM / FACEBOOK / GOOGLE+ / TUMBLR / YOUTUBE / SOUNDCLOUD / PINTEREST / MEDIUM