Fashion Week Picks – February 11, 2011
Inside Flipboard / February 11, 2011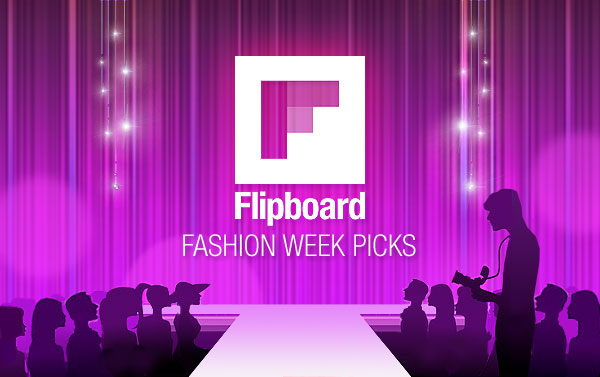 New York Fashion Week, a much-anticipated event, kicks off the global calendar of Fashion Weeks in London, Milan and Paris. As the world watches 2011 fashion trends roll out on the runways, Flipboard brings you the news, happenings, personalities and brands from the world of fashion through our featured feeds. We hope these inspire your fashion sense!
Elle Magazine is one of the world's most popular magazines on women's fashion, beauty, entertainment, and more. And today Flipboard has created a special relationship with Elle to make the pages of Elle on Flipboard more beautiful and immersive, within the Flipboard Pages format. Curl up with Elle on Flipboard as you catch up on fashion and more.
Modelinia is an immersive and gorgeous site that brings you to the world of fashion and modeling through the eyes of the models themselves. Read breaking news, features and rich photo slideshows surrounding the models of fashion week.
Rachel Zoe is a daily report on fashion, beauty and lifestyle must-haves! The Rachel Zoe project brings affordable fashion picks inspired by the runways and styles of the season.
Women's Wear Daily is the authority for breaking news, business coverage and trends in fashion, beauty and retail.
New York Fashion Week contains some of the most popular sources of NY Fashion Week news and commentary on Twitter, curated by Sulia.
And because the events in Egypt are so critical to watch, we continue to feature the Updates from Egypt feed curated by Sulia, providing the best real-time channels on any subject.
We hope you enjoy this week's picks. If you like them, share them! And keep flipping.
~ The Flipboard Team
community@flipboard.com
facebook.com/flipboard
@flipboardCM