How Flipboard Analytics Can Improve Your Magazines
Inside Flipboard / April 27, 2017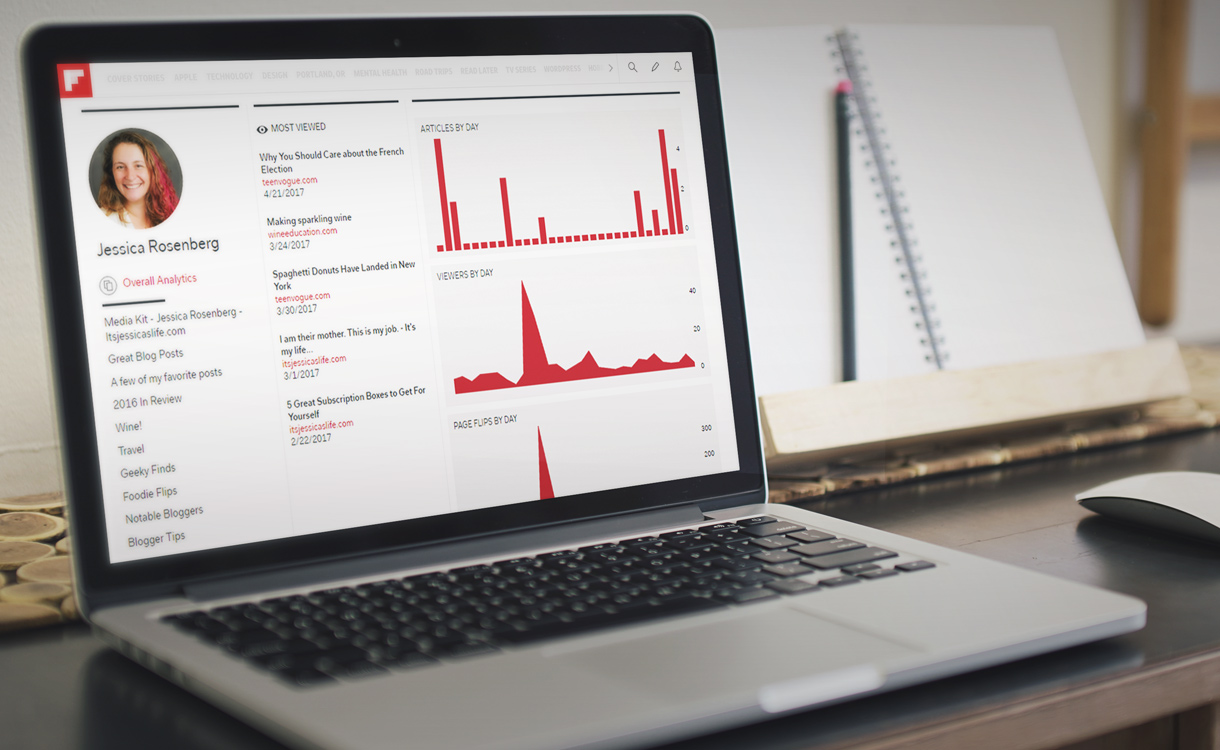 While every blogger at some point has heard "It's not about the numbers, it's about the engagement," it's not entirely true. Fact is, numbers can be hugely informative and help guide your blogging journey and growth. The trick lies in knowing how to interpret those numbers and putting them to work for you.
Flipboard Analytics deliver key insights into how your flips and magazines are performing. The information can help guide you to create and curate content that really resonates with your audience so that you can grow your engagement and your follower numbers.
1) Accessing Flipboard Analytics
First things first, let's explore how to access Flipboard Analytics. This is something best done on the website. Head over to flipboard.com, open your profile, and click on the Magazines tab under your bio.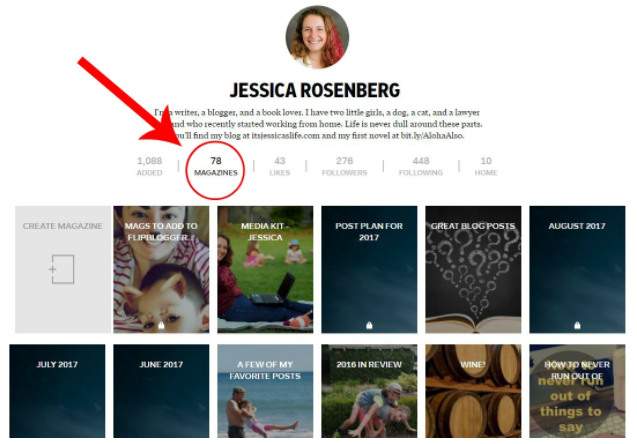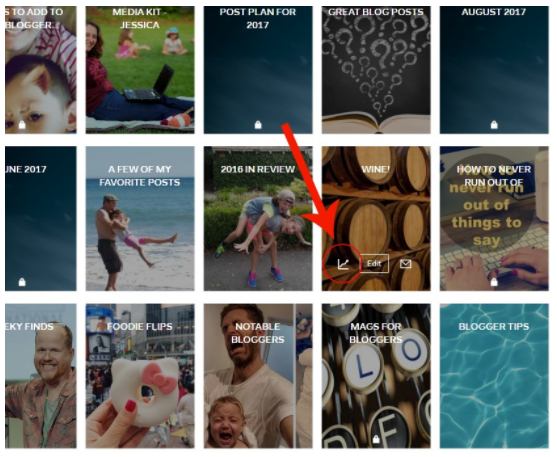 Alternatively, you can also simply visit https://flipboard.com/analytics. If you're logged in, it will take you straight to your stats page.
2) What Flipboard Analytics Shows You
When you first access the Flipboard Analytics page you'll be shown a few things. On the left hand side, you'll see a list of all of your magazines. In the middle are your most viewed flips, and on the right, a few graphs illustrating your overall Flipboard activity: how many articles you've flipped on what days, how many readers you've gotten, and how many people have flipped content from your magazines into theirs.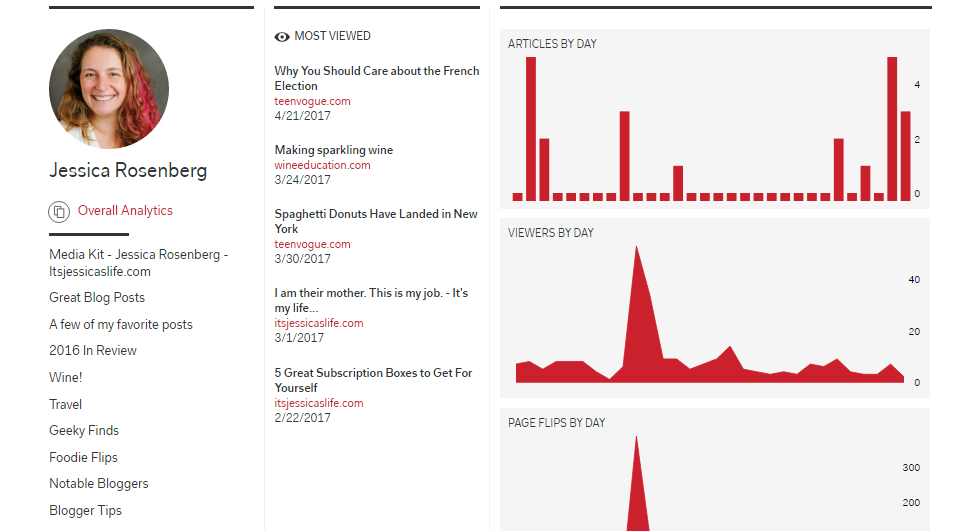 When you click on any of the magazine names on the left, you'll be taken to the analytics for that particular magazine.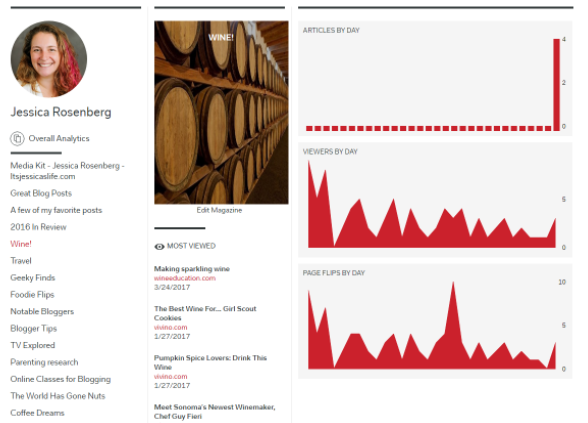 From this screen you can see which flips are getting the most attention, which in turn will tell you about the kinds of things you could be adding to your magazines to tailor them to what your audience is enjoying.
3) Putting Your Flipboard Analytics to Work
Knowledge is power, right? Put the information you gather from your Flipboard Analytics to work for you to curate more engaging and impactful magazines. Which magazines are getting the most attention? What types of content are getting the most interaction from your audience? Dig a little into the analytics for each magazine you curate and see how you can tweak what you're already doing to better fit what your audience desires. By combining the information gleaned from Flipboard Analytics with clues deduced from your notifications tab—which flips are receiving comments and likes—you can craft a strong Flipboard curation strategy that will increase engagement with your followers.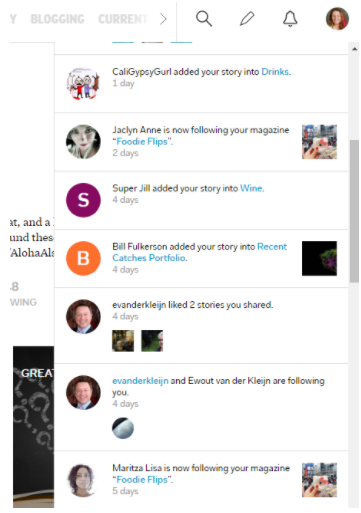 What have you learned from your Flipboard Analytics? Tweet us using the #FlipBlogger hashtag.