From the Community: Flip2Mail by Flip2Mail Inc.
Inside Flipboard / March 9, 2016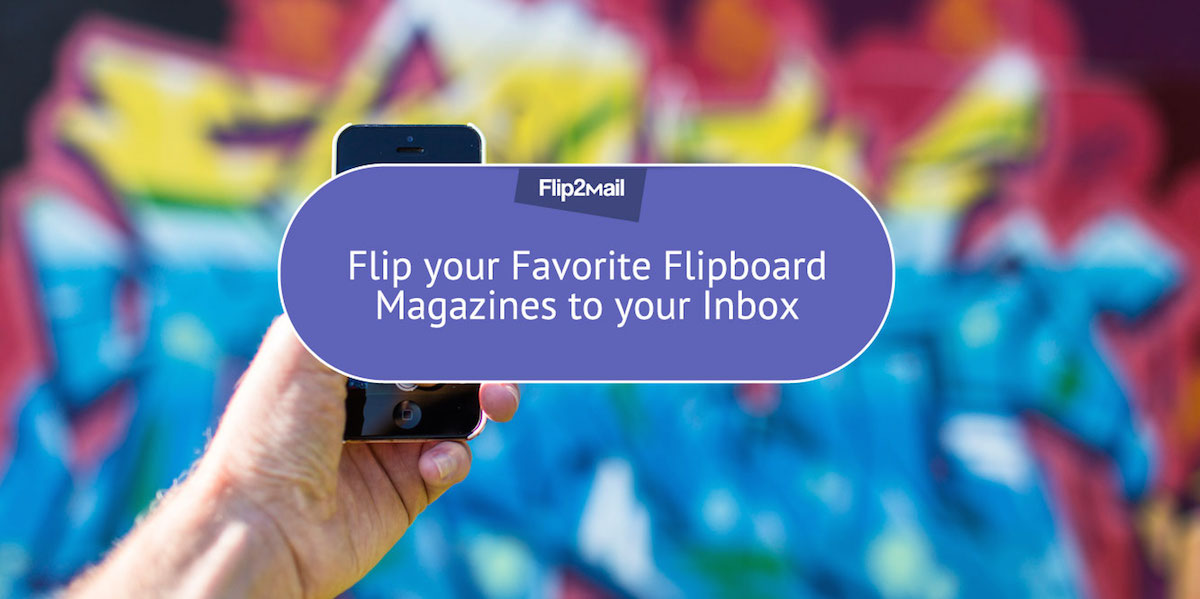 UPDATE (7/27/16): We regret to inform you that Flip2Mail service shuttered on 7/21/16. Here's a note from founder Ron Oliver:
It's been our pleasure to serve you a daily digest of your favorite Flipboard magazine, 

but unfortunately,  we haven't met our business goals.

As Flipboard's biggest fans and the first community tool builders, we believe Flipboard is a great platform that will keep evolving and will supply Flipboard readers wonderful new tools to enjoy the amazing Flipboard magazines.

 

Thank you for using our service.

The Flip2Mail Team 
++++
A few inventive Flipboard fans recently showed us Flip2Mail, a way to bring Flipboard Magazine updates to your inbox. Though unofficial, this tool provides a good service to readers who want to keep up on their favorite Flipboard Magazines.
Hillel Fuld, a fantastic Flipboard curator and member of the Flip2Mail team, said: "I have been promoting Flip2Mail in the last couple of months to my readers, and it doubled the views of my magazine. Furthermore it gives me a great tool to directly communicate with my readers."
Here's how it works:
Add the URL for the magazine you want to receive updates from

Enter your email address to get the latest activity in that magazine delivered to your inbox

Repeat for more magazines
Try it out and if you have feedback, the team at Flip2Mail would love to hear from you. Reach them at info@flip2mail.com.
~MarciM is collecting cooking ideas in Recipes To Try
GET FLIPBOARD ON:
FOLLOW US ON:
FLIPBOARD / TWITTER / INSTAGRAM / FACEBOOK / GOOGLE+ / SOUNDCLOUD / MEDIUM