Group Magazines: Your Virtual Passport to the World
Jessica Jordan / March 22, 2021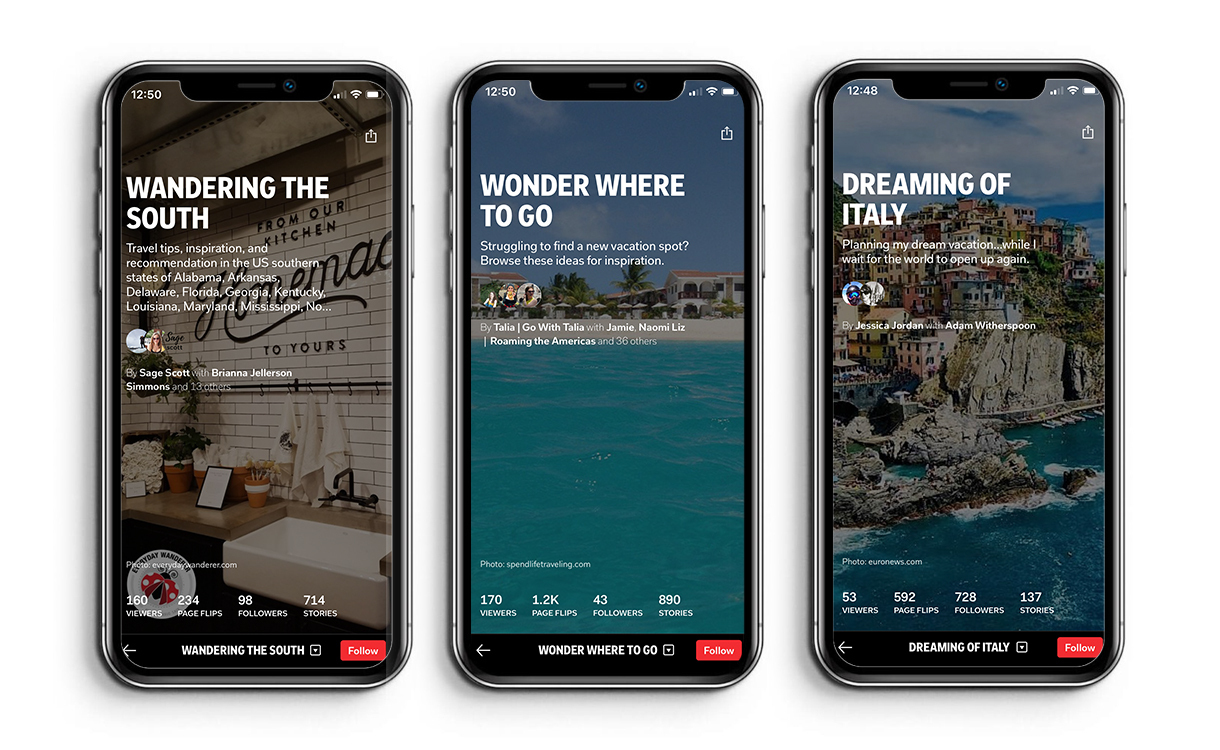 Itching for a trip, a new adventure or a new experience beyond the four walls of the home office and the monotony of the everyday? Everyone I know is asking the same question: Where is the first place you'll go once it is safe to travel?

Answering this question is easy! Start exploring the world again (virtually of course), by creating a Group Magazine to collect stories about all of the places you want to visit with the people you can't wait to travel with again.

Whether you are dreaming about a post-COVID trip to Tuscany with your SO, can't stop thinking about your next gals' trip or just want to get to know your city again, Group Magazines are a fun way to start exploring all of the places you'll go — together.

Create Group Magazines to collect ideas for your next trip and also to create a travel guide once you've decided on a destination. It's easy to get started. Here's how:
Visit your profile in-app and go to "Make a New Magazine." You will be presented with a prompt for adding a title and description. (Create an original and adventurous title and description to set the tone for your group.)
Decide if you want the Magazine to be public or private; slide the pill to the right to make it private. If it is red, that means the Magazine is not visible to the public.
Once your Magazine is created, tap the gear symbol on the cover, select "Edit Contributors," then "Add contributors" to invite co-curators via email or text. Invitations are valid for up to two weeks.
Inspire your group by adding stories about interesting places: use the + button on the corner of any item in Flipboard to flip (or add) content into Magazines or use the Flipboard Chrome extension to flip stories into your Group Magazine from anywhere on the Web.
— Jessica Jordan is curating Just Me and My Suitcase