How to Follow the NHL's Stanley Cup Final on Flipboard
Steve Fine / May 28, 2017
The 2017 Stanley Cup final begins Monday night with a classic matchup: the defending champion Pittsburgh Penguins, coming off an epic double overtime Game 7 victory in the Eastern Conference final against the Ottawa Senators, face the upstart Nashville Predators, who are in the final for the first time in their 20-year history.
The Penguins have won four Cups in their 50 years in the NHL. They are led by the best player in the world, Sidney Crosby, and the return to form of goalie sensation Matt Murray, who replaced Marc-Andre Fleury midway through the series against the Senators. Pittsburgh is attempting to become the first team since the Detroit Red Wings in 1997-98 to repeat as champions, and Murray is trying to do something unique: win two Cups in his rookie year. He helped lead the team to a championship in 2016, posting a record of 15-6. But since he appeared in only 13 regular season games prior to the postseason, he maintained his rookie status entering 2016-17.
The Predators came from the 16th and last spot in the playoffs to beat the top seeded Chicago Blackhawks, then the St. Louis Blues, before outlasting the Anaheim Ducks in the Western Conference finals. They have ridden on the backs of their hot goaltender, Pekka Rinne, and defenseman P.K. Subban, who was traded last summer in a blockbuster deal by the Montreal Canadiens.
Nashville may be better known as the capital of country music, but hockey fans refer to it as "Smashville."  The Bridgestone Arena has become the loudest building in the NHL. Carrie Underwood, Keith Urban, Lady Antebellum, Luke Bryan, Little Big Town, Kelly Clarkson and Trisha Yearwood have all performed the national anthem there this spring. The Predators have given local sports fans something to do in between football seasons. In an unusual twist, the Preds will be trying for Tennessee's first championship in the professional ranks.
So, whom do the experts like? Will this be the coronation of the Penguins dynasty or are we going to see a changing of the guard and the rise of the South in the NHL? Most feel it will be a long and exciting series.
To follow all the goals, saves and hits, check out our Stanley Cup final 2017 magazine.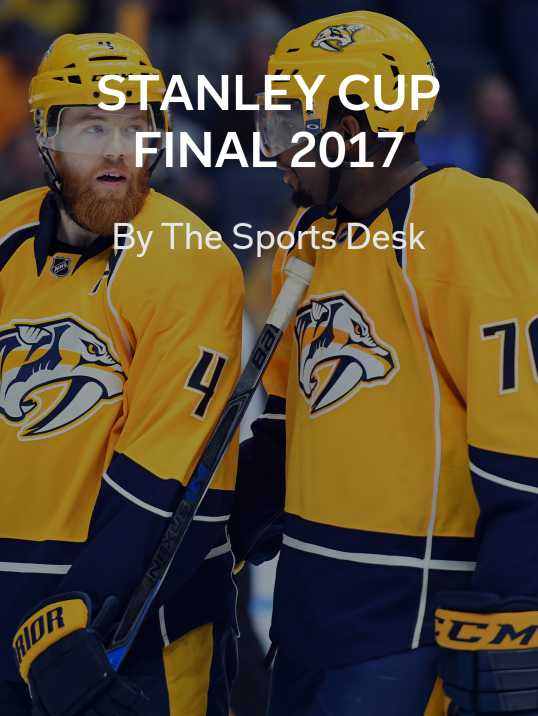 You can also create a Sports Smart Magazine and customize it with Hockey and Stanley Cup to make sure your feed is up-to-date throughout the series.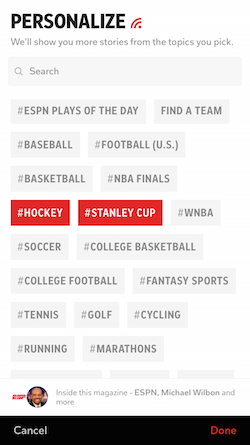 ~SteveF is curating the Stanley Cup final magazine because, once again, as a long-suffering Ranger fan, his team is not in the final