How to Get a Verified Red Check on Flipboard
Mia Quagliarello / July 8, 2019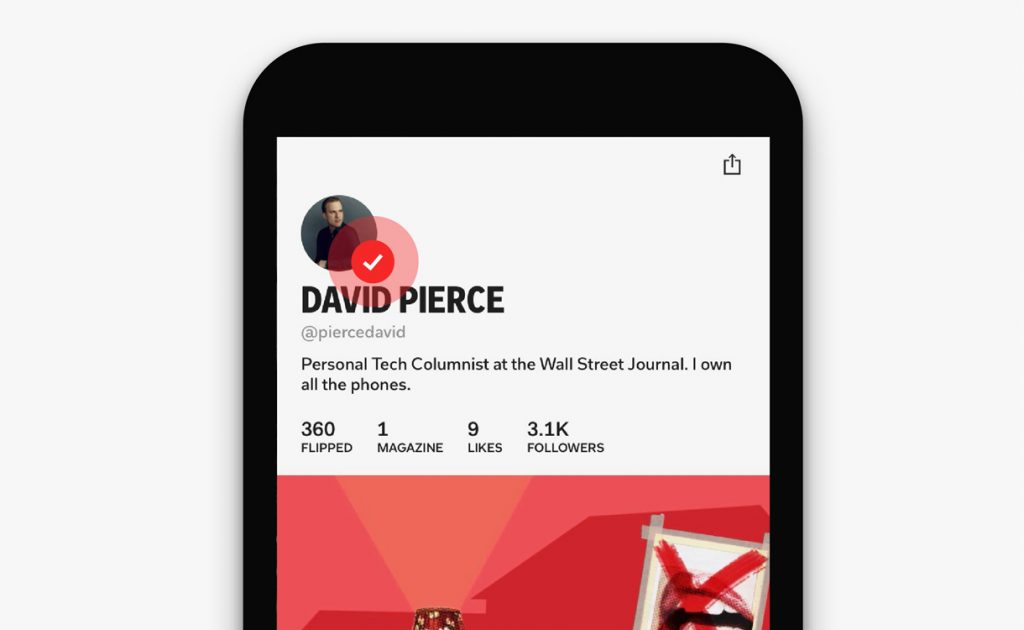 The Verified Red Check on Flipboard signifies an account of a public interest that's authentic. A Verified Red Check tells the world that an account belonging to a person, publication or brand is who they say they are and has been verified by the Flipboard team. It also represents quality content and curation.

A prerequisite to getting a Verified Red Check on Flipboard is having a completed profile, including an accurate description about who you are and what you do. Here are two examples of what that looks like. (You can find more tips and best practices about setting up your account here.)
It goes without saying that the applicant should adhere to our Community Guidelines.

From there, it's at the team's discretion as to which Flipboard accounts receive Verified Red Check status. Things we look for include the quality and frequency of your curation, your role and reputation in your field of expertise, and the size and caliber of your social following on other platforms.

If you believe you should have a Verified Red Check on Flipboard, we invite you to apply via this form. Once we review your request, you'll only hear from us if your account has been approved. Keep in mind that Flipboard can remove the Verified Red Check at any time.

Remember: If your Flipboard account doesn't have a Verified Red Check, there are other ways to let people know you're authentic. For example, you can link to your Flipboard account from your website, blog, and your social channels. Here are some tools to help you do that.

— Mia is curating "The Muse" about the creative process