Introducing the Flipboard Magazines Blog
Inside Flipboard / August 13, 2013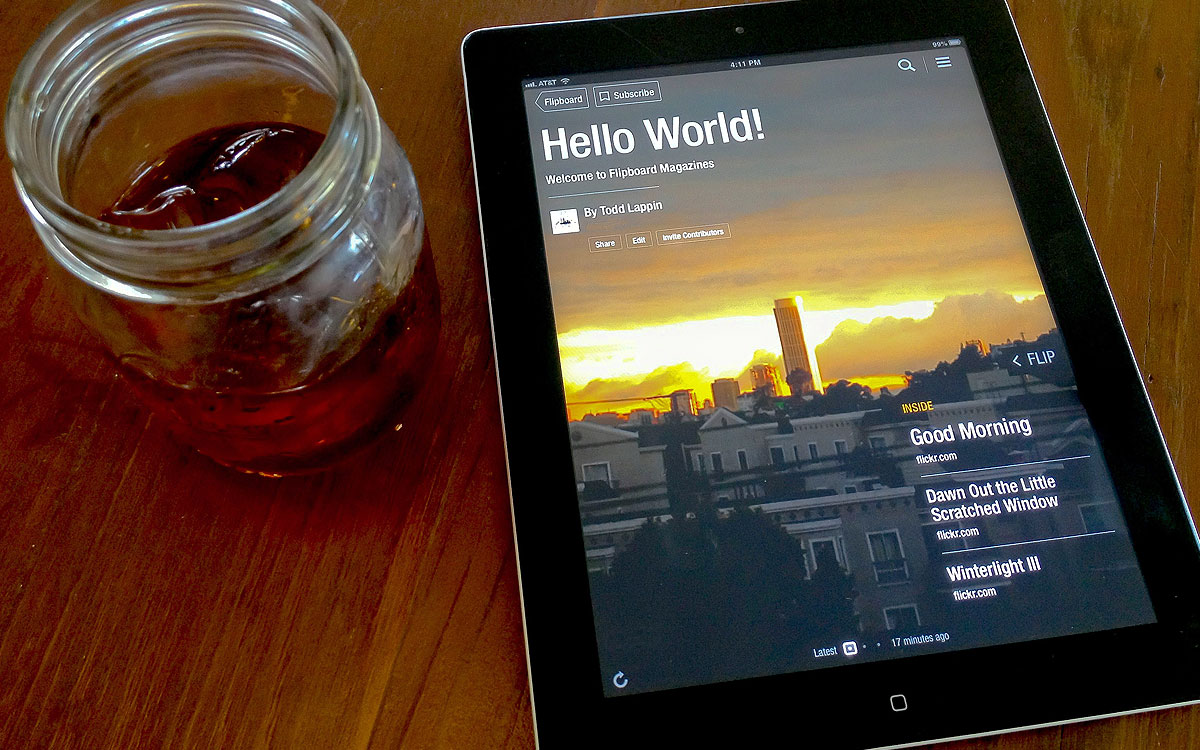 We're rolling out a new blog this week. It's called Flipboard Magazines, and it's dedicated exclusively to showcasing the very best Flipboard magazines — and the magazine-makers who create them.
Why a new blog? In the four months since we unveiled Flipboard 2.0, Flipboard users have created more than 2 million new magazines. With so many mag-makers flipping so many articles, photos, songs and videos into so many new Flipboard magazines, we wanted to create a place to celebrate and serve the people who curate some of the best magazines on Flipboard. The Flipboard Magazines blog will also provide tips on how to create your own Flipboard magazines, how to edit and improve them, and how to build an audience of loyal readers. Finally, we're excited to have an ongoing conversation about Flipboard magazines, the enthusiasts who read them and the rapidly evolving definition of what a "magazine" is in the Social Media Age. We're featuring some of our favorite reader-curated magazines today in New & Noteworthy in the Content Guide.
Inside Flipboard will continue to serve as our go-to place for updates on company news, new content and product features. Meanwhile, the Flipboard Magazines blog will live right here, and you can also follow along on Twitter at @FlipboardMag.
~ToddL
/flipboard
@flipboard
+flipboard