Spotlight: Inc. Associate Director of Strategy and Social Media Stephanie Meyers
Shona Sanzgiri / July 26, 2016
My name is Stephanie Meyers and I'm associate director of strategy and social media at Inc. magazine.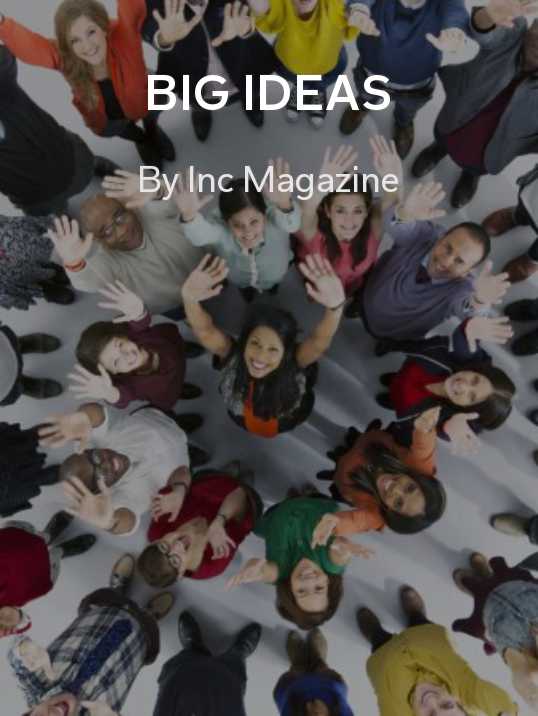 My work specializes in using a combination of data and editorial insight to figure out how to bring great Inc.com stories to as many readers as possible.
I have a passion for all kinds of books.
I use Flipboard because the gift and the curse of the Internet is how much there is to read. Without curation, you risk falling into deep holes of terribleness. With great curation, the deep holes are full of interesting, smart writing instead.
The first few sites I read in the morning are The New York Times app in the morning, then Twitter. I also get emailed a list of the top trending business-related stories on Facebook, so that I know which stories other people are clicking on.
The purpose of my work is to help entrepreneurs and aspiring entrepreneurs start and grow their businesses in the big picture. On a more day-to-day level, it's to oversee Inc.'s social media strategy.
What makes Inc. unique is how inspirational our readership is to those of us who work here—yes, we're a resource for them, but every time I go to one of our events and talk to entrepreneurs about their businesses, I walk away so energized by their passion, ambition and energy.
The best article I read all week was this Inc. story about scientists engineering an artificial "biohybrid" animal—it's pretty mind-blowing. And I had no idea lichens were so fascinating until I read this Atlantic piece on a lichen breakthrough.
My favorite topic on Flipboard is what you might have been able to guess from the links above: science.
Someone I admire from a different discipline is flight attendant (and author) Heather Poole because a lot of people talk about "authenticity," but she's one of the very few people I know who manages to be truly herself on social media—funny, honest, informative and open.
During the day, my "media diet" includes trying to keep one eye on the news, mostly via Twitter. "Ask a Manager" and "Dear Prudie" are my lunchtime go-to reads. And after work hours, I'm either marathoning a TV series or compulsively reading detective novels.
A unique productivity tip of mine is using my inbox as a to-do list—I'm one of those horrible Inbox Zero addicts. My cheat for making those both happen is to "boomerang" emails to come back at a time when I'll actually be able to focus on the task, so my inbox only has immediately pressing things to take care of—or ideally nothing!
One issue that needs more attention is adult literacy, which is a more widespread issue than many people realize. According to the non-profit Literacy Partners, "about one-quarter of New York City's residents (2.1 million adults) are functionally illiterate in English," and children who grow up in homes with parents who aren't able to read are starting out at a big disadvantage. It's something so many of us take for granted, but not everyone can read basic things like driving directions, medication dosage instructions and paperwork.
If I could offer one piece of advice to my younger self, it would be whenever you're desperately waiting for a response about something, go to the gym. Either you'll get an answer while you're there, or you won't care, because endorphins.
~ShonaS is curating Media Message