The Week in Review: Paris Shaken By Terror Attacks
Jessica Elsey / November 21, 2015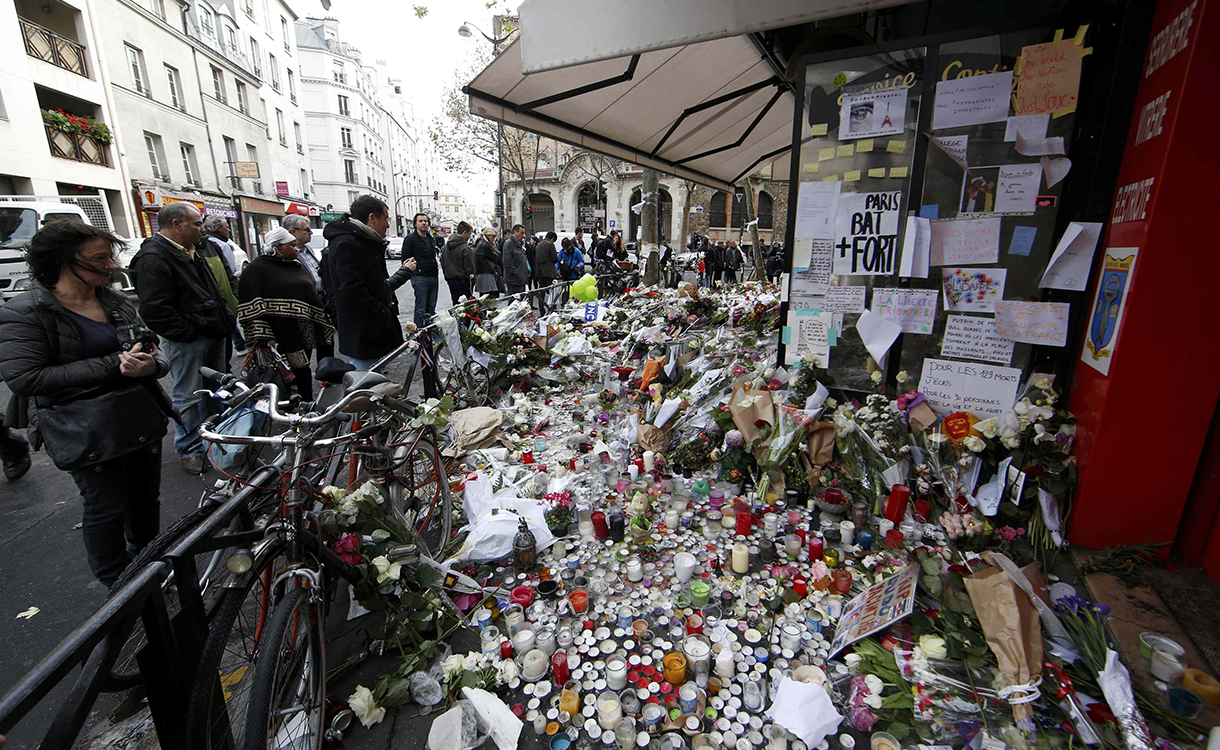 One hundred thirty people were killed and 352 wounded across Paris last week during the largest terror attack in Europe in 10 years.
Assailants targeted victims during evening socializing – enjoying dinner, seeing a band and watching a soccer match. The six coordinated strikes were designed for maximum impact in highly populated areas.
The deadliest assault hit the Bataclan Theatre as American rock band Eagles of Death Metal were in the middle of their set. Eighty-nine people lost their lives in the venue when three attackers opened fire. They then went on to detonate suicide vests after taking gig-goers hostage.
Victims from 14 different countries lost their lives, including Nohemi Gonzalez, an American citizen studying in Paris.
The French capital has been on a higher alert since the Charlie Hebdo shooting in January that saw two gunmen kill 12. French President François Hollande described the latest attacks as an "act of war" and responded with airstrikes in the ISIS stronghold of Raqqa.
Following the attack, Saturday's Democratic debate in the U.S. shifted focus onto the threat of terrorism with Hillary Clinton, Bernie Sanders and Martin O'Malley offering their views while Obama has continued to be questioned on his standpoint towards ISIS.
While Paris was suffering, ISIS also targeted Beirut with bomb blasts as well as claiming responsibility for the recent Russian plane crash.
The killing of infamous British executioner Jihadi John has also heightened tensions between ISIS and the US. Hinting at further attacks, ISIS continues to threaten the Western world, including suggestions Washington or New York will be the next targets.
Learn more about the origins and actions of ISIS and how the world is trying to combat further attacks through these Flipboard Magazines.
Fighting ISIL by Karrie McGuire Glover: Anonymous declares cyber war, Russian and French airstrikes continue – find out how the world is fighting ISIS.
Migration and Refugees by Roald Bøe: The announcement that one of the attackers entered the EU pretending to be a refugee has led to new discussions on Europe's border control.
The U.S. Politic by Angel D. Newton: As the House votes to block Syrian refugees, and Obama threatens to veto, read the latest on the politics surrounding ISIS.
2016 Presidential Election by FutureCast: Catch up on each presidential candidate's perspective on Syria and the challenges of combating ISIS.
International Relations Daily by Oskar van Rijswijk & Erik Jonker: As Western powers make decisions about fighting terror, how will the rest of the world fare?
Scenic Paris by dmc126: Pay tribute to Paris's beauty and landmarks.
GET FLIPBOARD ON:
iOS / ANDROID / WINDOWS / WEB
FOLLOW US ON:
FLIPBOARD / TWITTER / INSTAGRAM / FACEBOOK / GOOGLE+ / TUMBLR / YOUTUBE / SOUNDCLOUD / PINTEREST / MEDIUM