The Week in Review: Terror in the U.S.
Jessica Elsey / September 23, 2016
Three U.S. states were hit by terror attacks within 24 hours this week. Bombs were planted in New York and New Jersey, and an assailant stabbed eight people in Minnesota, before being shot and killed by police.
On Saturday morning, a pipe bomb exploded in a trash can on the route of a Marine Corps run in Seaside Park, N.J. The road was empty at the time as the race had been delayed due to a security concern.
That evening 22-year-old student Dahir A. Adan attacked shoppers in a center in St. Cloud, Minnesota. He stabbed eight victims who all suffered non-life-threatening injuries before he was shot dead by an off-duty police officer.
Around the same time, 29 people were injured when a pressure cooker filled with shrapnel exploded in New York City. The bomb, planted in the Chelsea area of Manhattan, was a similar style to one used in the 2013 Boston bombing. A second bomb was discovered a few blocks away and safely disposed of by officers.
Late Sunday evening a further five devices, all pipe bombs, were found by police inside a backpack in Elizabeth, N.J. One was accidentally detonated by officers while using a robot to destroy them.
By Monday Ahmad Khan Rahami was named a suspect in the N.Y. and N.J. attacks. Rahami, a U.S. citizen of Afghan descent, was later arrested in Linden, N.J. after a shootout with police in which he was injured.
He has been charged with bombing, property destruction and use of weapons of mass destruction. Authorities have also begun to investigate any connections between his recent trips to Pakistan and Afghanistan. His father contacted the FBI two years ago over terrorism worries in connection with Rahami but following checks the FBI closed the case.
Rahami's wife and mother had both flown out of the U.S. in the weeks preceding the attack. His mother is currently in Turkey and his wife was stopped by U.S. officials in the United Arab Emirates while trying to reach Pakistan.
Although no terrorist groups have claimed responsibility for the bombings, N.Y. Governor Andrew Cuomo commented on Ahmad's country of birth saying, "Today's information suggests it may be foreign related, but we'll see where it goes."
The attacks also pushed terror to the forefront of the U.S. presidential election. Republican candidate Donald Trump spoke at a campaign rally in Colorado, soon after the N.Y. explosion had taken place but before it had been confirmed as a bomb.  
"Just before I got off the plane, a bomb went off in New York and nobody knows exactly what's going on," Trump said.
Democratic candidate Hillary Clinton criticised Trump for immediately calling the attack a bombing but went on to say, "This should steel our resolve to protect our country and defeat ISIS and other terrorist groups."
As the investigation into the attacks continues, follow all the latest updates via these Flipboard topics and magazines.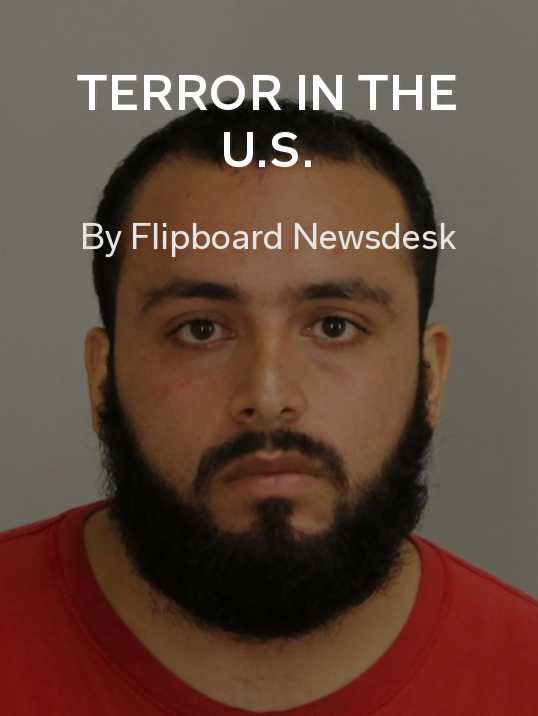 Terror in the U.S. by Flipboard Newsdesk: An in-depth look at the attacks, hand curated by the Flipboard Newsdesk
Donald Trump: Read up on the GOP nominee's policies to combat terror
Hillary Clinton: Follow the latest from the Democratic nominee's campaign trail
New York City: Keep up with the threats faced across America's largest city
New Jersey: How is N.Y.'s neighboring state reacting to terrorism? Learn more here
Minnesota: Find out about the victims of the St. Cloud stabbing
~JessE is reading Sports Illustrated