Top Product Hunt LIVE Takeaways from Flipboard's Mike McCue
Jenn de la Vega / May 12, 2016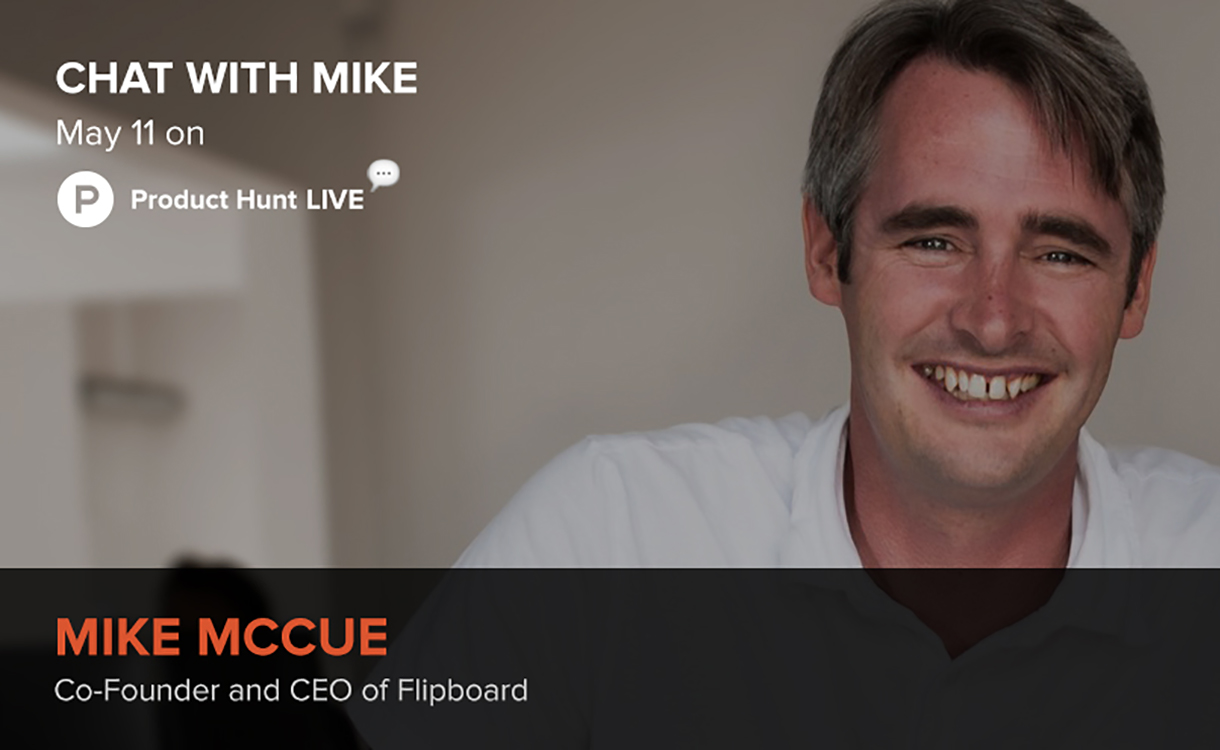 Our own Mike McCue sat down to answer questions from the tech community on Product Hunt LIVE, a series of informal Q&As with entrepreneurs, authors, investors, entertainers and makers from all industries within the Product Hunt community.
Here are our top takeaways from the chat:
Igor Adamenko asked, "How do you see future of Flipboard? What's the next step?"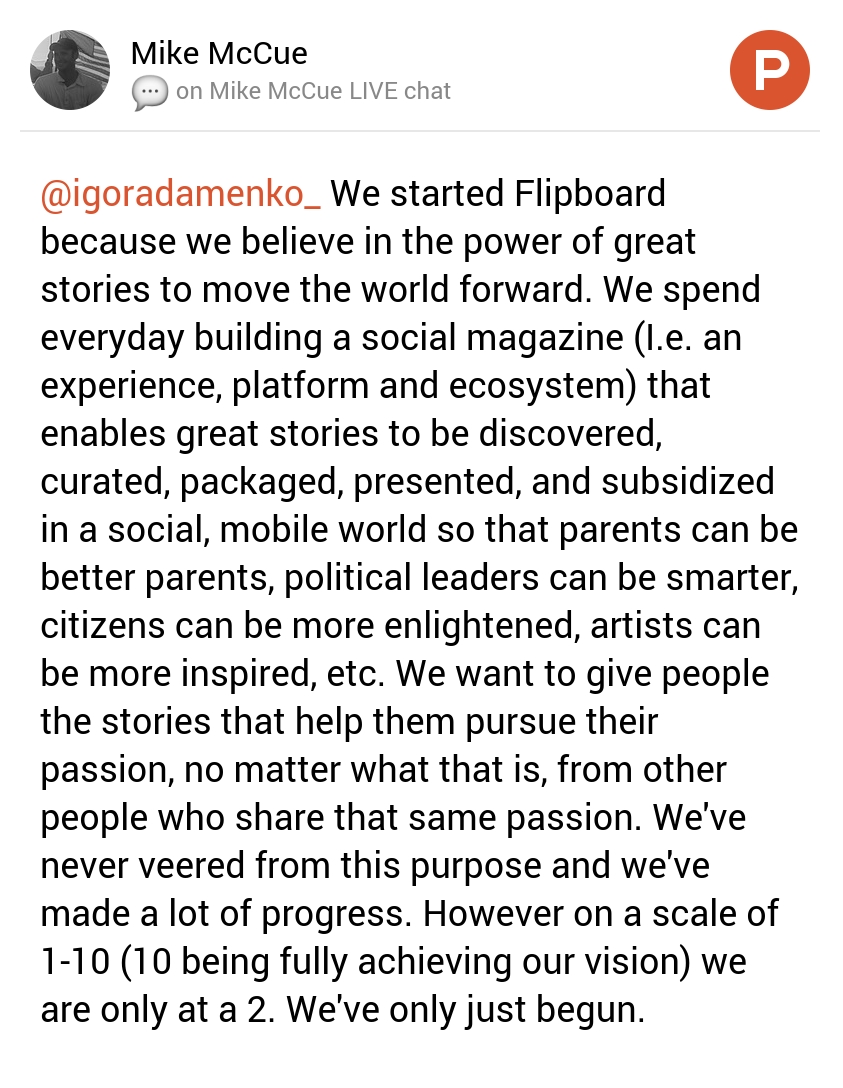 Tanmay Desai asked, "What is the biggest challenge you foresee going ahead for Flipboard?"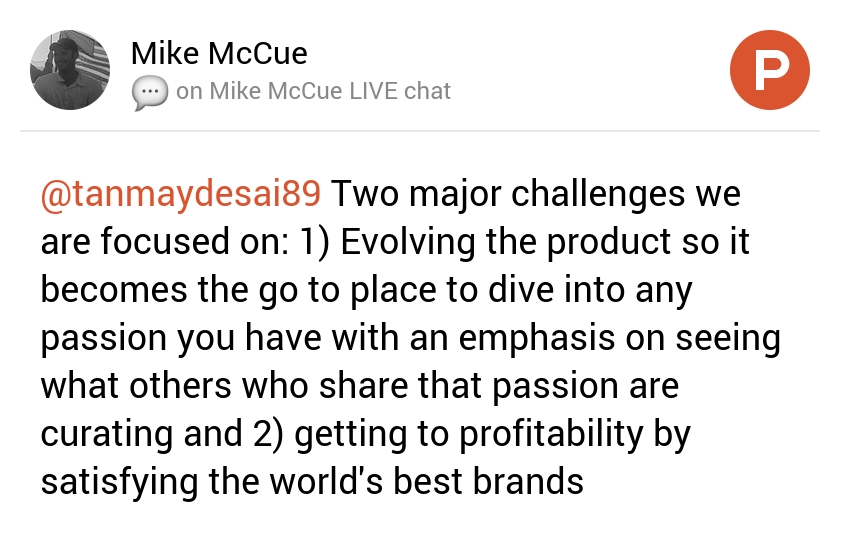 Jeremy Evans asked, "Do you see a future for the article as a medium in journalism? Or do you think it'll eventually be replaced by videos, tweets, Snapchats, cards, messenger bots….?"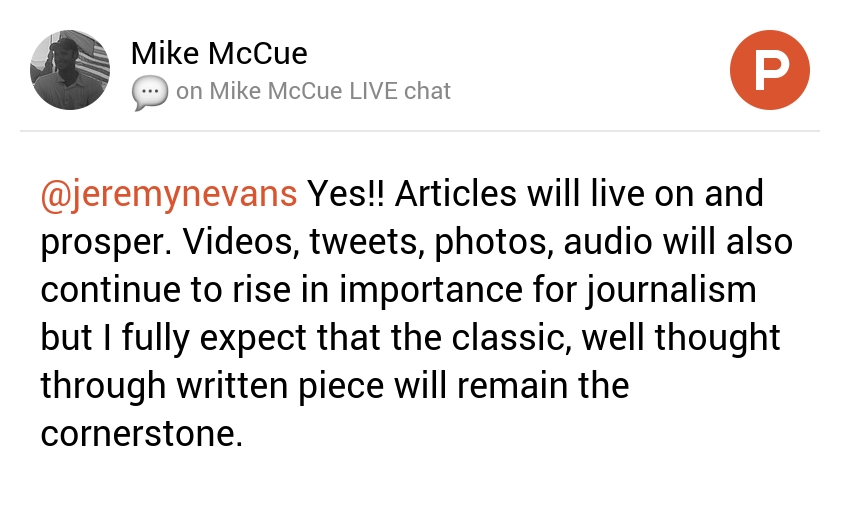 Aida B. asked, "In your view, what are the qualities of a well-curated Flipboard magazine?"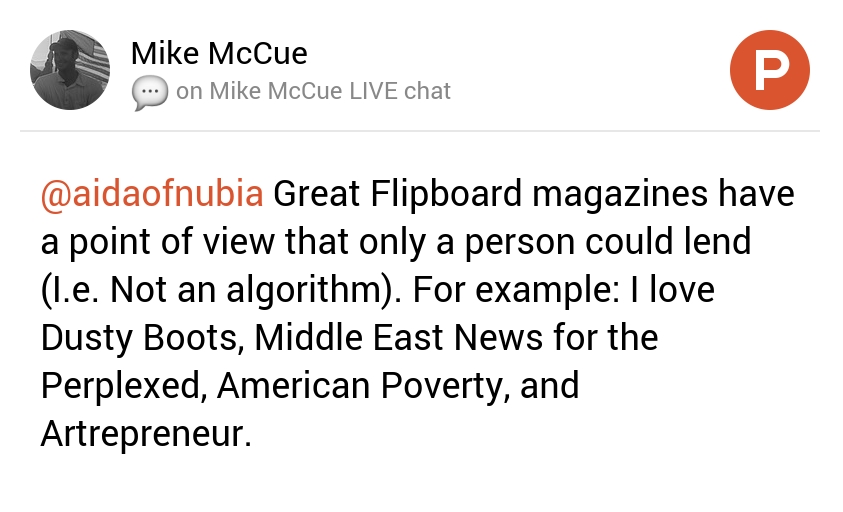 To read the entire chat with Mike McCue, head to our Product Hunt LIVE page. If you have additional questions or feedback for Mike, you can reach him on Twitter at @MMcCue.
Love Product Hunt? Follow their magazine on Flipboard.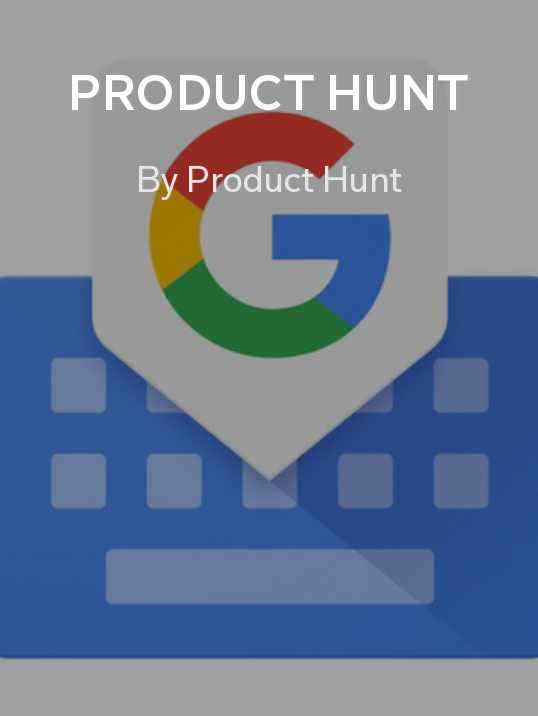 Love Flipboard? Leave us feedback on our Product Hunt pages for Flipboard 3.0 and Flipboard on the Web.
~jdlv is co-curating Hipster Video Games ?