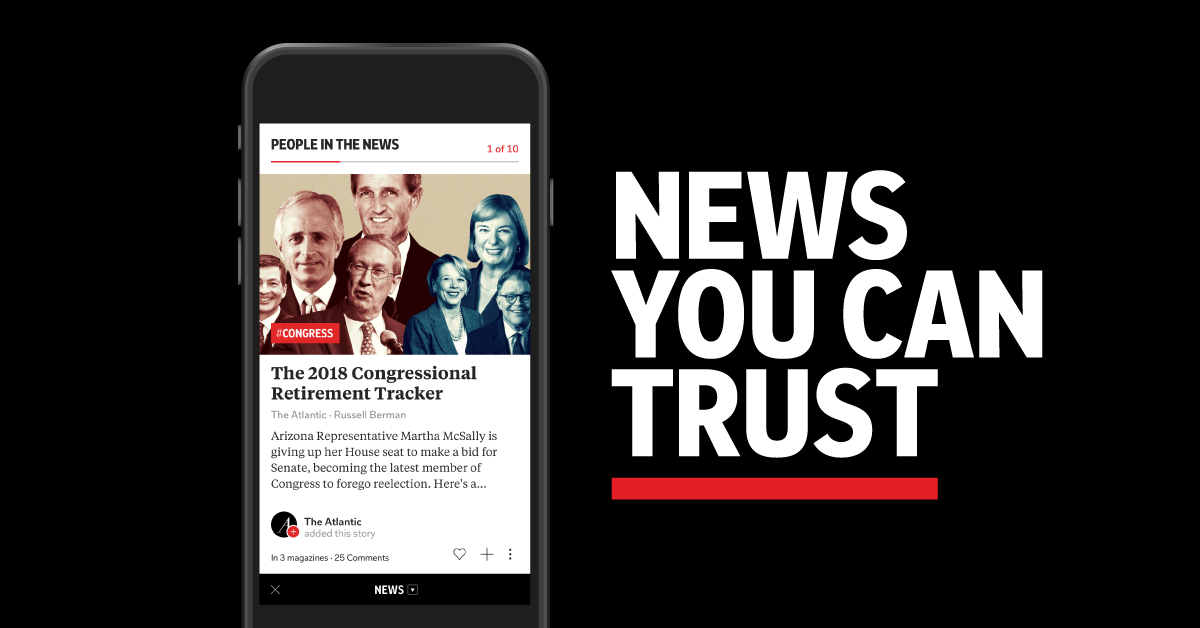 At Flipboard, we believe strongly in the power of facts, in the power of information, and in the power of trusted sources and reporters. It's been this way since Day One.
Our mission to curate the best sources into packages that help explain our world means we didn't change our strategy with the onslaught of "fake news." Instead, our principles, grounded in journalistic standards, held up to the test. It's a test we take with our readers, our publishers and ourselves each day, with great care.
Download Flipboard to get the world's most credible news sources in one place.