Gluten vs Gluten-Free: The Flipboard Magazine Showdown
Mia Quagliarello / July 30, 2019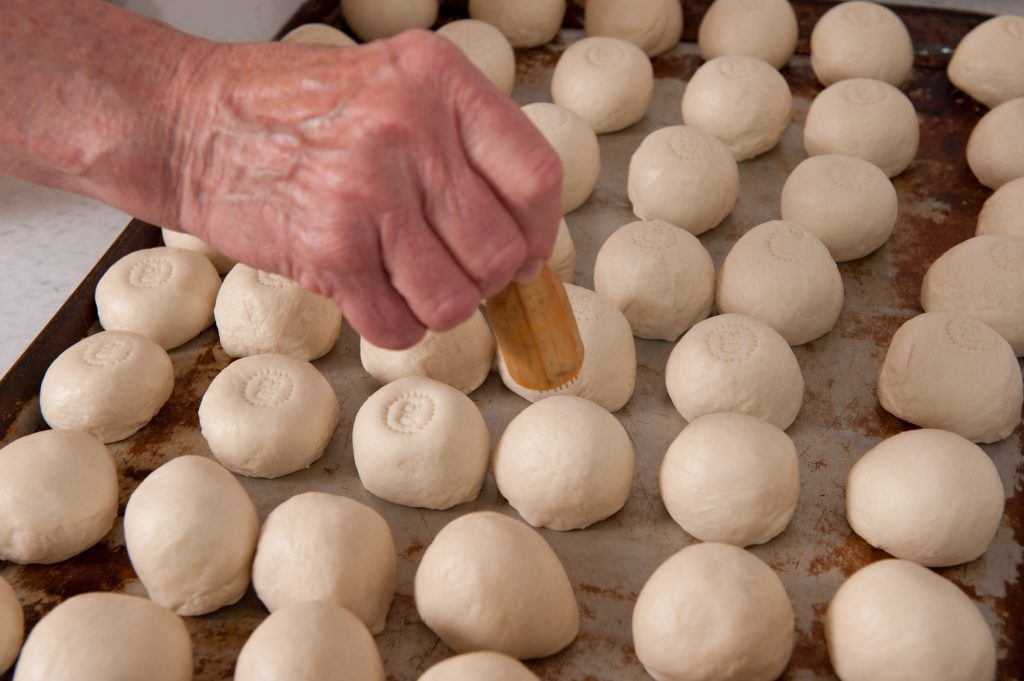 Which tribe will come out on top: the bread-loving, pasta-eating gluten-ites or the wheat-rejecting, Celiac-scarred gluten-free mob? Let us judge by their magazines…

In the pro-gluten corner, we have:

"BREAD" by the Gastronomic Traveler
Carmel pecan sweet rolls, double-chocolate banana bread, pumpkin cheese bread, garlic bread, focaccia—this collection spans the sweet and savory. When you're done whisking the crumbs away, be sure to browse this prolific curator's other gluten-erific magazines such as "Bread Pudding," "Brownies & Blondies," "Crepes, Pancakes & Waffles," and many more.

"OF MAGIC AND PASTA" by Tina Sieg
Inspired by famed director Federico Fellini—"Life is a combination of magic and pasta"—this magazine has more than 10,000 recipes that are actually light on the carbs but still embrace them nevertheless.

"PASTA HAPPINESS" by Victor Moruzzi
Now this magazine is unabashed in its lust for every form of pasta, from linguine to lasagna to old-school baked ziti. It features recipes from Smitten Kitchen, Food52, Real Simple, Saveur, and other esteemed sources. Pass the marinara and meatballs!

"TASTY PASTRY" by Michael Bymoen
Another rich (in all senses of the word!) collection from a curator who loves food and travel. Think pies, beignets, doughs, cookies, loafs, cakes, scones, cobblers, baklava, breads, biscuits…It doesn't seem like there's a pastry type not covered here.

In the gluten-free corner, we have:

"JENN'S GLUTEN-FREE & NUT-FREE TABLE" by NeuroJen
Whether you adhere to these diets for health or allergic reasons, this curator has you covered with more than 1,600 ideas. Even if the recipe doesn't really follow the rules of curating strictly gluten-free recipes, she makes a note to use gluten-free flour instead so pay attention to her comments here and there.

"GLUTEN FREE" by Barbara Hazelton
A cool thing about this collection is that it has recipes in both English and Italian. Items are almost purely on the sweet side, including gluten-free zucchini-almond cake, strawberry yogurt bread and quinoa granola.

"CELIAC EATERS" by Frank Giuseppe
Sufferers of Celiac disease, an immune disorder in which people can't eat gluten because it will damage their small intestine, have it hard enough. This magazine offers food ideas to help alleviate their condition.

"GASTROINTESTINAL HEALTH" by Medical News Today
More of a resource for scientific advice and news about all kinds of digestive issues, this magazine inevitably touches on diets that can help calm angry guts.

That's a punch-by-punch rundown of some of the best pro- and anti-wheat magazines on Flipboard. As to who comes out on top, well, that's up to you. I'll be over here enjoying this heaping plate of pasta while you decide.

For more magazines about food, don't forget to check out #FOODMAGSWELOVE on Flipboard. To be included, share your favorite recipes and Flipboard Magazines on Twitter, tagging #FoodMagsWeLove and @Flipboard.

— Mia is reading "Cooking With Love"