Meet the Editor: Manage Your Magazines on the Web
Inside Flipboard / May 9, 2013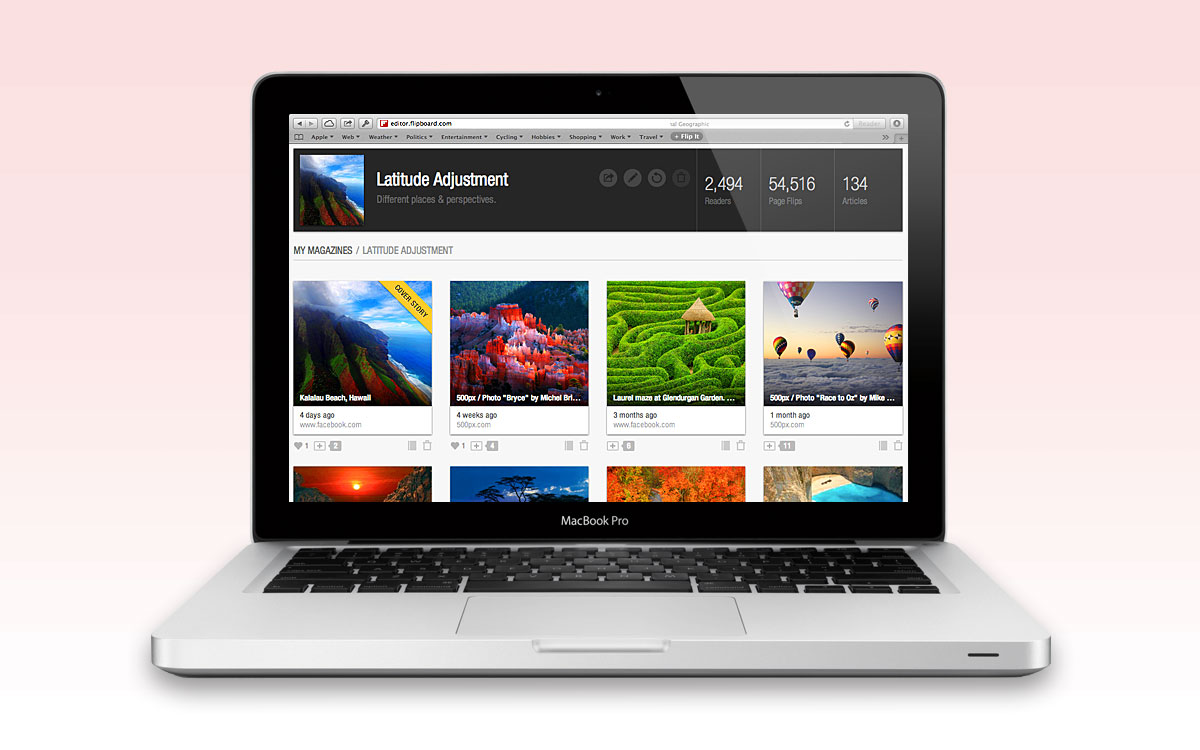 The "Flip It" button gets a major new expansion today: the Flipboard Editor, which gives all Flipboard curators more control over their magazines, including reordering items, promoting covers and viewing readership stats—all from a Web interface.
To create your own magazine, you'll need a Flipboard account. Then, you can tap on the + button on any article, photo or video within Flipboard, or get the "Flip It" button and drag it to your browser bar. Whenever you come across a Web page you want to add to a magazine, click "Flip It." You'll be prompted to sign in with your Flipboard username and password, after which you can place the item into any of your magazines or create a new one. Head to Flipboard on your phone or tablet to see your magazine in the My Flipboard area.
Now you can also go to https://editor.flipboard.com to manage the flow of the story you're telling in your magazine, as well as your library of magazines as a whole. Click on your magazine, and you can see all of its stories in a card view; drag and drop them into any order, delete items, even set a new cover—right from the dashboard. There's also a bird's eye view of your audience size, your own curation activity and your reader interactions, such as comments, likes and reflips.
~The Flipboard Team
/flipboard
@flipboard
+flipboard