<![CDATA[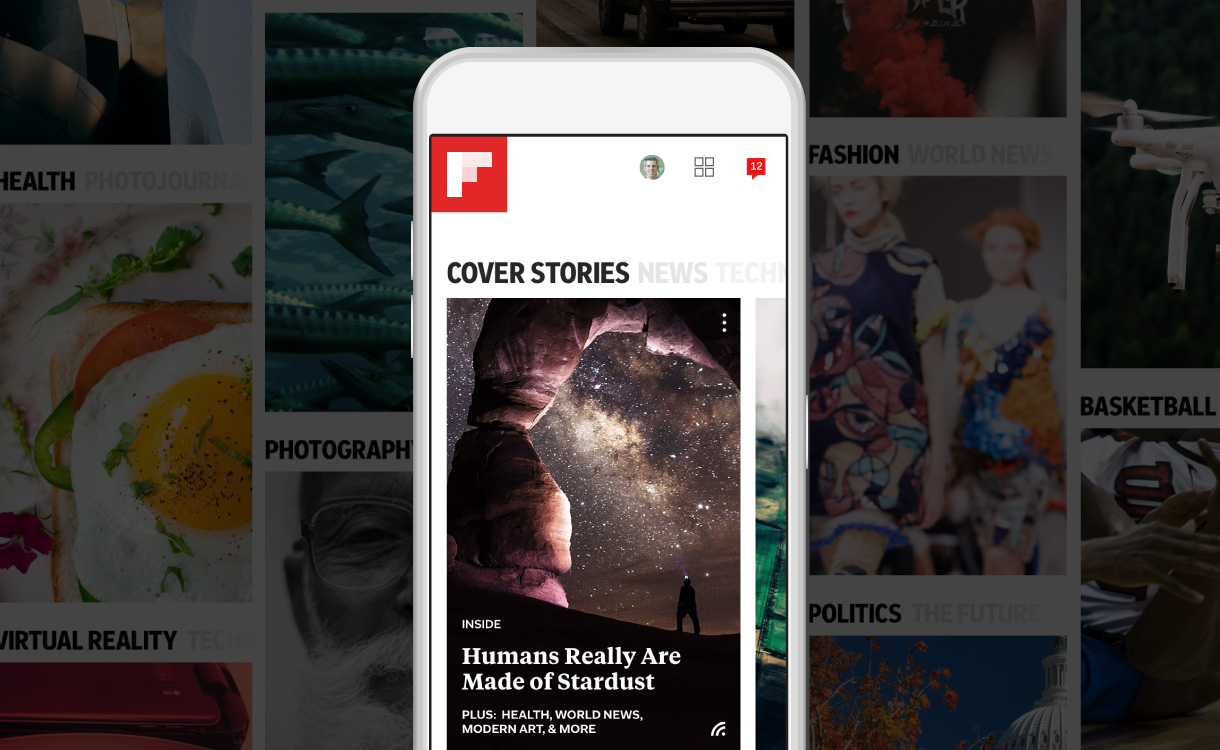 There's a new edition of Flipboard out today, designed to put your interests front and center. With over 30 million magazines created, thousands of publishers on our platform, and input from social networks like Twitter, YouTube and LinkedIn, we've re-imagined Flipboard to more effortlessly get you to the things you love. Long-time readers who follow lots of content should find a more streamlined experience, while new users will be able to dive right into their passions with minimal setup. Here's what's new in this edition:
A clean and immersive design that invites you to select up to nine interests to live on the new Home carousel, a sleek 'shelf space' for the topics most important to you.
When you add an interest to your Home carousel, Flipboard creates a single magazine that's automatically updated with stories from trusted sources as well as items being read and shared by our community.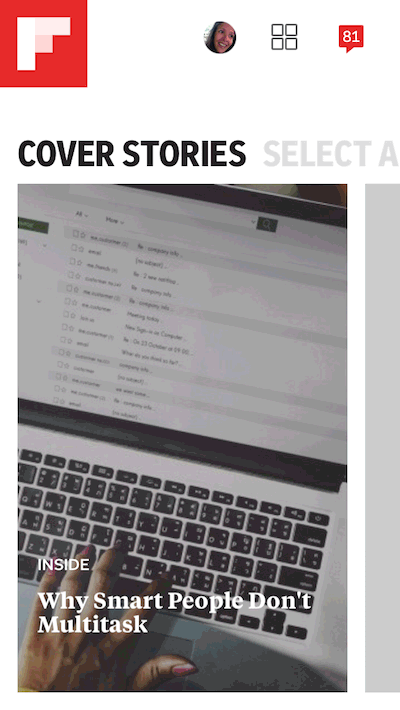 You can still curate your own magazines on Flipboard, but now you can also build an automatically updating custom magazine by adding content from any source, person, publication or even hashtag.
You can find all the magazines you curate under your profile area, located behind your avatar in the top right, along with everything you're following on Flipboard.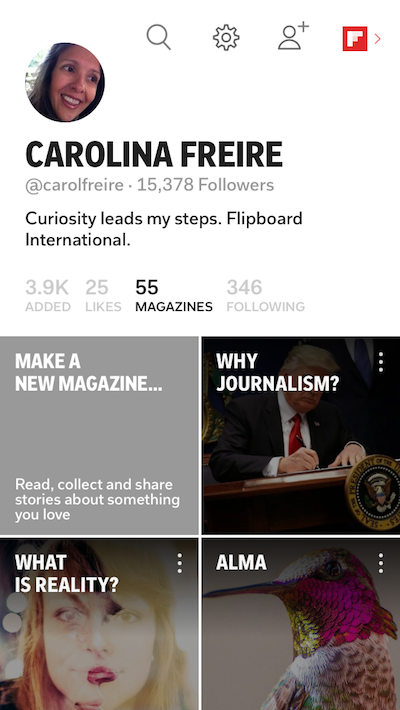 General search is now also tucked behind the profile icon. This is how you can explore anything on Flipboard as well as change your locale and Content Guide edition.
The more you interact with Flipboard, the better your experience will be: the algorithm learns from what you follow, heart and add. Liking great content helps your friends and followers, too, as those stories are more likely to surface to them.
Flipboard's latest edition is made to simplify and enhance your experience while staying true to our core mission of organizing the world's stories through a mix of algorithm and human curation. We hope you enjoy it. ~The Flipboard Team