Cannes Lions, Day 2: Flipboard Makes the Lions Roar
Business Blog / June 21, 2016
Following Mike McCue's discussion about the Art of Curation on the main stage at Cannes Lions on Sunday, Monday saw a different kind of excitement: the SoDA Digerati Mixer & Young Lions Party on the rooftop of Le Palais. Flipboard partnered with SoDA to co-host this special event honoring the Young Lions, 400 young professionals from around the world who work in advertising, digital, media, creative and public relations. Flipboard's red couch was also at this awesome event. 
The night began peacefully with an ocean breeze, a sparsely-populated dancefloor and some fun photos taken by photographer Bob Martin.
Then the masses of young lions, the advertising industry's next new creative stars, joined the party. The dancefloor picked up under the bright screen playing a Flipboard video.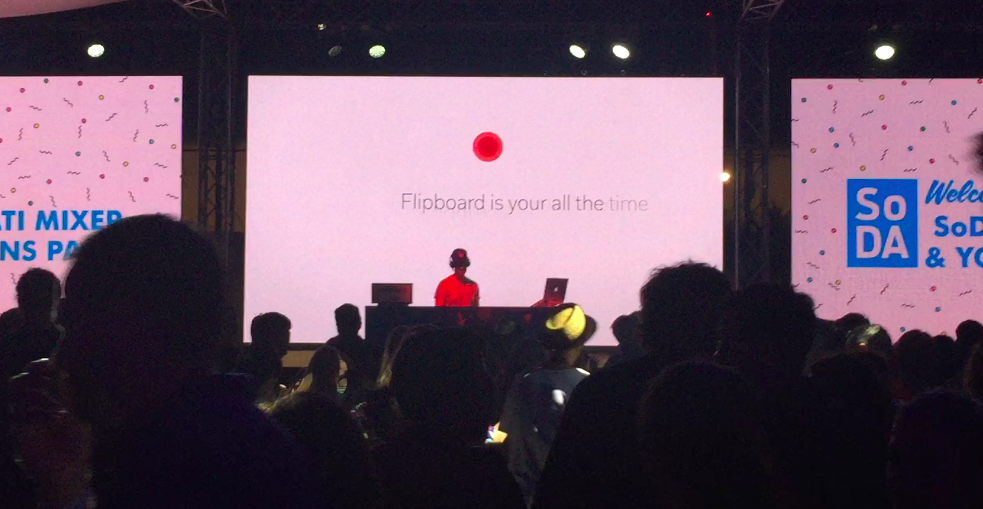 And then things got out of control with the young lion party-goers having their picture taken on the red couch. Here are the first shots; stay tuned for more in our Cannes Lions 2016 magazine.
What an amazing night! I wonder where the red couch will show up next…
~MikeC is reading Cannes Lions 2016