Content Marketing Conversations: Marketer Amy Higgins Demystifies Buzzwords
Christel van der Boom / November 9, 2017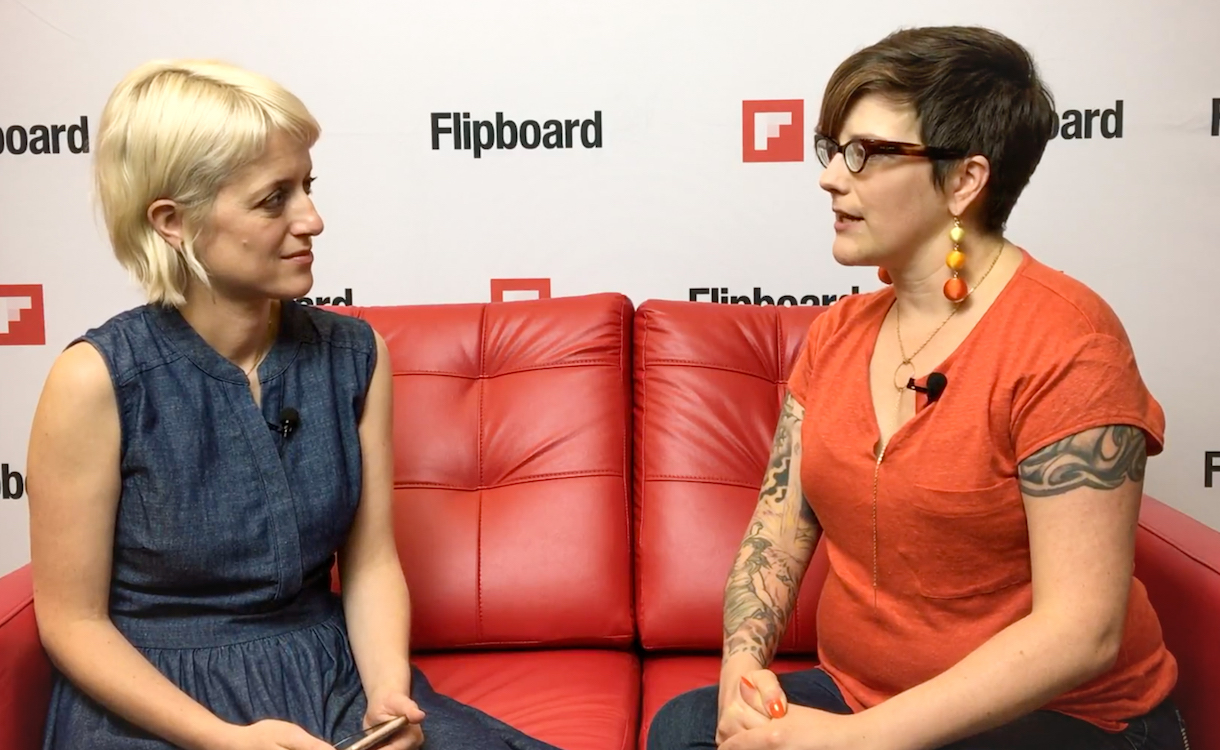 Here's an interesting idea: "Content marketing is the art of getting someone to do something for you, for nothing," says Amy Higgins, an influential content marketing strategist. That "something" is getting the word out—about your brand.
But before they can do that, content marketers need to ask themselves what their audience wants to do with their content, and that means they need to first build relationships with the people they want to reach. Only then will they learn what their intended audience really wants, and surprising synergies will follow.
Higgins, who's worked at the intersection of marketing and social media for almost a decade, focuses on influencer marketing and user-generated content in her role as account manager at the digital marketing agency, TopRank Marketing. At Content Marketing World, our head of curation, Mia Quagliarello, had a chance to catch up with her on Flipboard's red couch. Here are our notes on her take on the latest buzzwords and trends in digital marketing:
Influencer Marketing
We used to think of it as paid media. You'd pay a star to promote your product. Now we often work with micro influencers—someone may only have 10,000 followers, but if they are reaching your audience, it may be an important influence.
User Generated Content (UGC)
The most important things for marketers who want to drive UGC is to relinquish control, and lighten up if your fans break the brand guidelines. Embrace it.
Tech Marketing
Unlike what many people think, tech marketing is not about the latest tech tools; it's really about the people you want to reach. Understanding what their interests are will help you market to people.
Metrics
If you don't start tracking at the beginning of a program you will never know know how well your campaign did. To figure out what you want to track or measure, think about what your end goals are, and what you want to be able to prove at the end of a campaign. For instance, if your campaign's goal is to drive conversions, make sure to include UTM codes and Omniture's tracking codes in your web pages.
Big Data and Machine Learning
We know more about audiences than ever before. Data allows for marketing to be contextual and personal. For instance, instead of targeting a person because she is a single woman in her 40's, we can now market to that same person because she loves opera, hiking and works in tech. That allows for a very different kind of message that feels more personal and relevant.
Watch the full interview for examples and to hear where Higgins finds inspiration.
~Christel van der Boom is reading Content Marketing World 2017