Curated Conversation: The Future of Video with Twitter, IAB and Flipboard
Danika Azzarelli / July 10, 2017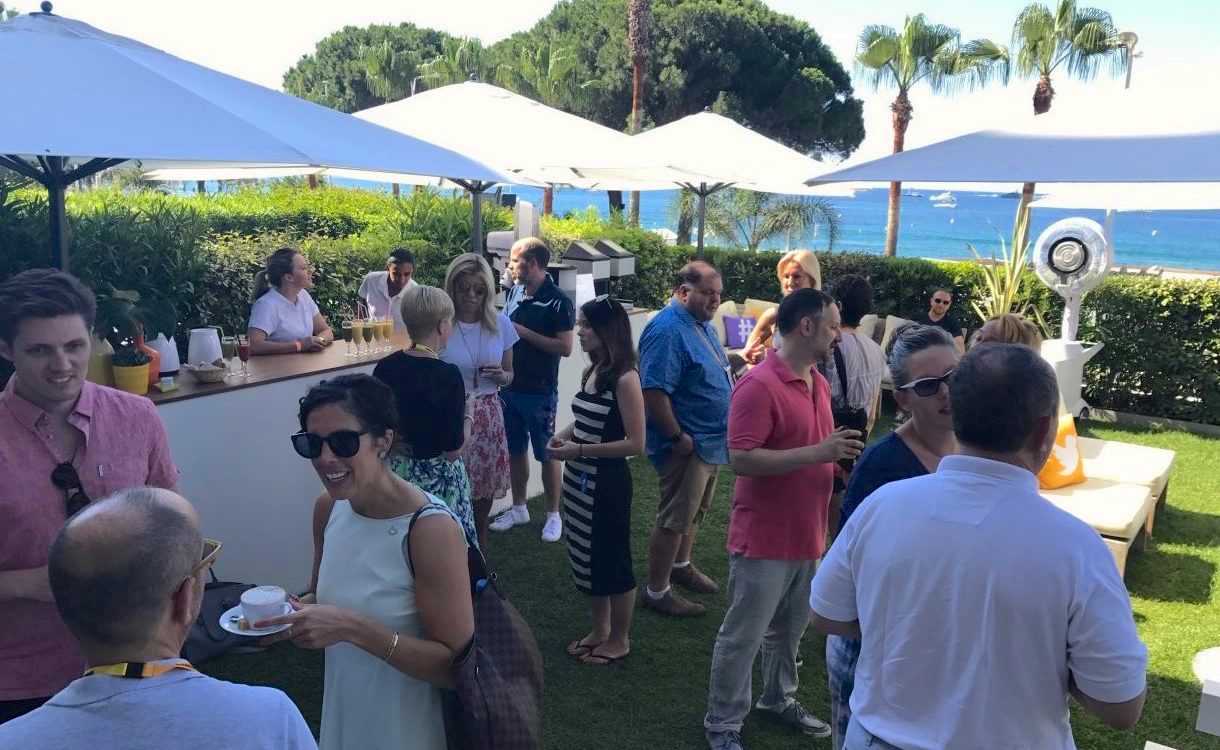 Following the 2017 Digital Content NewFronts, Flipboard teamed up with IAB and Twitter at the Cannes Lions Festival of Creativity to host a discussion around new ways of consuming video content with OTT and its impact on consumer behavior and the media industry. (OTT, which stands for Over-the-Top content, refers to the delivery of film and TV content via the internet, without requiring users to subscribe to a traditional cable or satellite pay-TV service.)
Below are the best snippets from the conversation covering how younger generations are setting new expectations around video, the impact of social media on content creation, the need for smarter metrics, and how the technology and entertainment industries are more blended than we think.
Millennial and Gen Z Impact  
Today, 30 percent of all U.S. Millennials are cordless, viewing more TV off TV than on TV. With these numbers growing, younger viewers are disrupting a variety of industries while impacting everything from how content is created to where it's distributed.
Randall Rothenberg, President & CEO, IAB: "OTT is now a mainstream medium. Think about that bluntly. It wasn't long ago when streaming video made people think of cat videos on YouTube. It's now so embedded, you don't think of Netflix and Hulu as different from cable."
Stacy Minero, Head of Planning & Creative Agency Development, Twitter: "In the U.S., Netflix subscriptions have just eclipsed cable subscriptions."
Rothenberg: "Cord-cutting is rapidly accelerating. Streaming digital video on TV has become a daily habit—with 46 percent of Streaming Enabled TV owners doing so daily, a significant increase from 32 percent in 2015."
Jacki Kelley, COO, Bloomberg Media: "This shows how much creative agencies need to be thinking about distribution now."
Rothenberg: "Any 14-year-old can build a television network with the apps that come programmed on their smartphones, and they are."
Social Television and the Need for Feed-First Content
You may not regularly watch The Tonight Show Starring Jimmy Fallon (or watch it at all), but surely you've seen clips of Fallon rap alongside Justin Timberlake, do musical impressions with Ariana Grande, and have a lip sync battle with Emma Stone on your social feeds. Those kinds of clips are what's known as "feed-first content."
Melissa Barnes, Head of Global Brands, Twitter: "You take The Tonight Show, where you have millions of people watching live, and now millions of people watching online the next morning. To have that collective audience watching it together on social media makes it funnier and gives a new experience to watching television. Also, data is showing that emotion is 20% higher when television is seen on social."
Christine Cook, Head of Global Advertising Partnerships, Flipboard: "From a content creation standpoint, The Tonight Show understands that feed-first content is crucial to survival. There is also a ton of opportunity to make live television more engaging and interactive with mobile."
Barnes: "Brands are starting to understand how to architect a story across multiple platforms. The brands and companies have to mandate it to the agencies. The challenge with all of this is doing it at scale across 100 markets globally. Factor in the economic perspective, you default to what is safe—which are the models that we have. We are seeing companies that are taking a hiatus to figure out this shift."
The Future of Metrics in a War for Attention
With ad blockers on the rise, and consumers having higher expectations from brands than ever before, the topic of metrics is an important one. Adam Shlachter, President, Global Innovation at PMX, kicked off this conversation saying:
"We are dealing with really shitty metrics in a war for attention. Attention is the most precious commodity we've seen. We are now competing with sleep. One of the challenges we have is that impressions are not showing if people are truly paying attention, and how quality affects engagement. The model to facilitate that from a measurement standpoint has not yet been cracked."
Lou Paskalis, SVP Enterprise Media Planning, Investment and Measurement, Bank of America: "The world of premium ad inventory is shrinking at a frightening rate. Brands and advertisers need to be more focused on the experience. Think marketing, not advertising. I don't know what the answer is, but we won't have the luxury of throwing in a 30-second spot much longer."
Cook: "From the media side, you hear two things: I'm a marketer and I want a quality experience, but we are hammered for being standardized and fitting in a box."
Paskalis: "News is the new sports. You can't take your eyes off of it. When we look at quality attention, we need to also look at quality audience and figure out a way to measure that differently."
Shlachter: "People are continuing to innovate because metrics are broken. The creative process is not changing as quickly."
Cook: "The creative teams need to get way closer to the media teams again for true innovation to happen. It needs to come together; you can't silo your strategy to one of your media partners."
Kelley: "I'm trying to see how we can make a huge opportunity of OTT and the shrinkage of premium inventory. You have your creative agency creating and your in-house team creating. How do agencies reimagine themselves as a new player in this process? The thing I'm most interested in is, how do we rebuild this and create attractions instead of distractions? This is the golden age for us, and if we're not careful we aren't going to catch it."
Technology Shaping Content
Whether it's vertical video, flipping through content, or swiping right, there is no question that technology shapes what type of stories are created, redefines fame and influence, impacts distribution channels, and alters cultural behaviors and life as we know it.
Rothenberg: "The technology presupposes the forms of content and dictates how it changes. We are seeing a TV come with a Samsung phone, and that's your setup and remote. The phone is very clearly the set top box."
"Mobile is now mainstream which means new opportunities for forms of content creation and attention at scale has become real. What's big is that today everybody can create a television network."
One of the most revealing NewFronts experiences this year came from Hulu, when Mindy Kaling came onstage highlighting the accelerated convergence of the entertainment and technology industries with the following quip:

"Now, at cocktail parties, I can say I'm in tech."
~Danika Azzarelli is reading Summer Travel on Flipboard