Curated For You: Flipboard Teams With Brand Innovators to Make CES 2020 Relevant to Marketers
Ken Yeung / January 17, 2020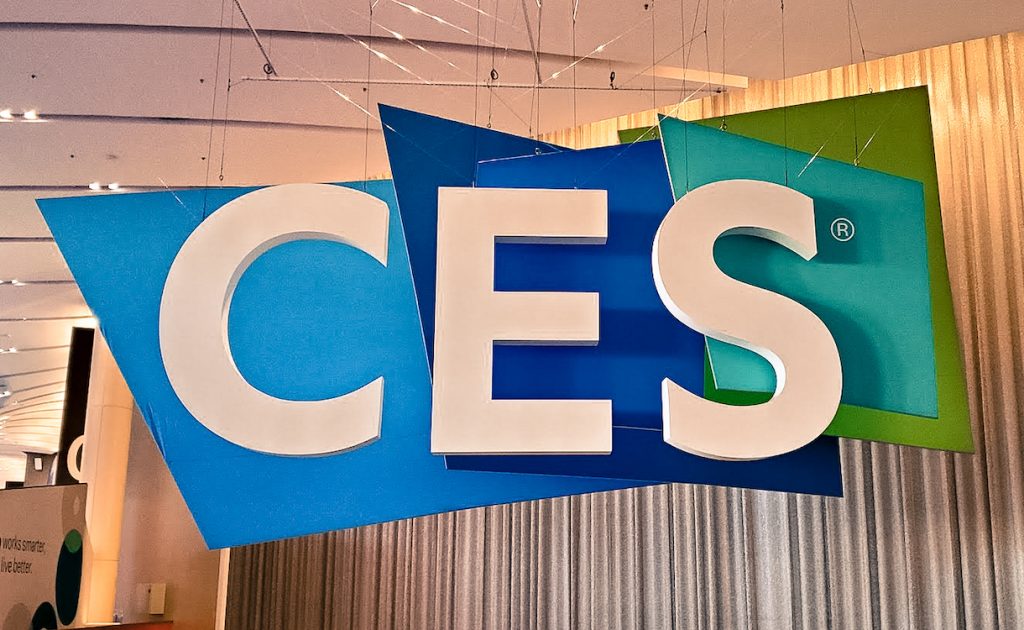 People come to Flipboard because we curate stories (editorially and algorithmically) around the things they are interested in, but what if this expertise to bring together the best and most relevant content was applied to the real world? That's exactly what we did at this year's Consumer Electronics Show (CES) in Las Vegas, Nevada. Normally, our editorial team curates all the news and product announcements around an event such as this, but this year Flipboard partnered with the business and marketing organization Brand Innovators to bring our curation to life and give business professionals a curated tour of the show floor.

Spanning more than 2.9 million square feet across 11 hotels and convention centers throughout Las Vegas, CES is one of the largest technology events in the world. Though largely attended by tech industry insiders, those not in the consumer electronics space could easily find navigating the show floor daunting and leave overwhelmed with information.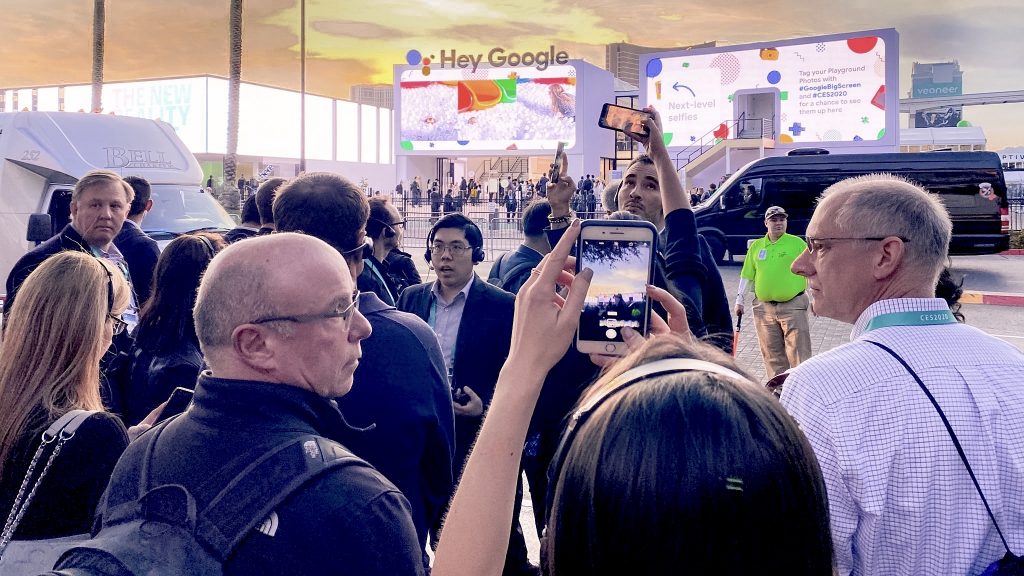 With the "Curated For You" program, we wanted to give a group of brand marketers representing companies such as Google, Intuit, Bulletproof, Luxottica and Untuckit an opportunity to not only experience CES but also provide them with an expert who could guide them past the crowds and help make sense of all the product announcements and high-tech devices on display.

Each destination on the group's itinerary was selected based on some of the show's four major themes: 5G, 8K technology, foldable devices and artificial intelligence (AI).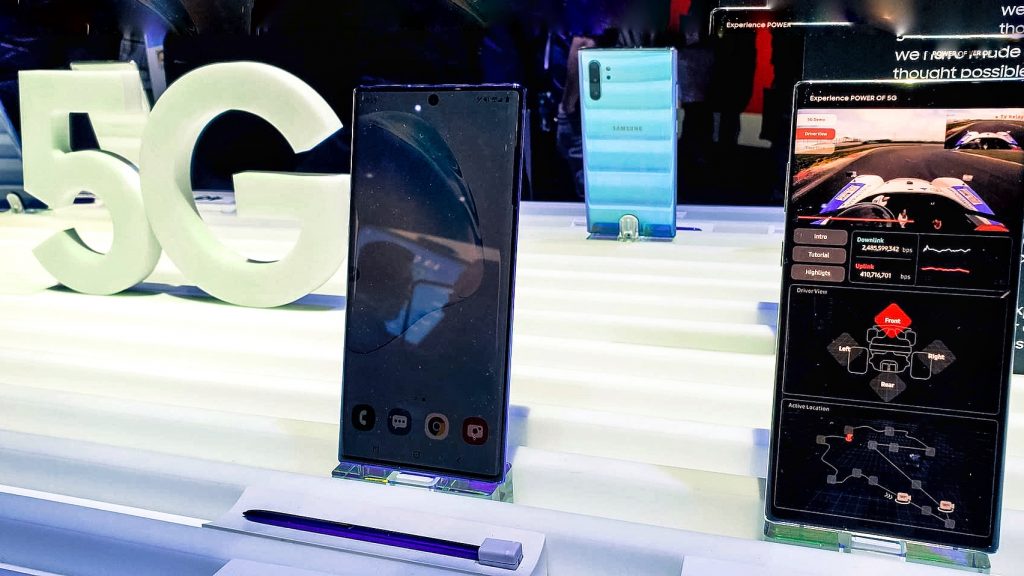 Consumer Benefits of 5G
Last year, 5G was heavily marketed as a means to increase data speeds, communication and the performance of artificial intelligence. In 2020, the public wanted to learn about the benefits the technology would give them. And though much of the 5G news would have to wait until February's Mobile World Congress (MWC) in Barcelona, companies were touting ways they've integrated it into devices we might own, including laptops, smartphones and even our vehicles. Announcements from Samsung, TCL, Qualcomm—all stops on our tour—and others included mentions of 5G, underscoring how important these manufacturers view the next-generation of fast-speed wireless internet.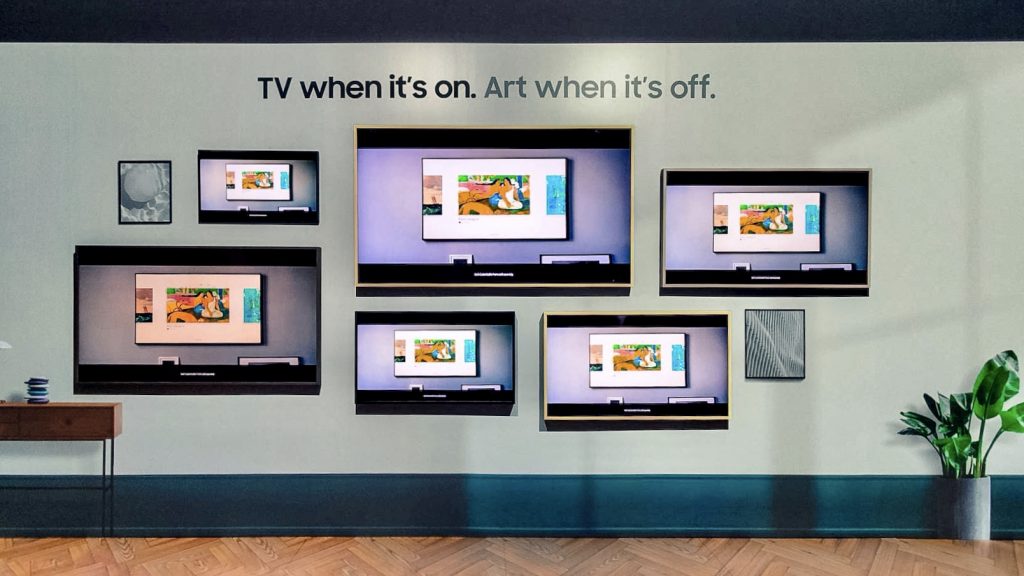 8K Technology and the Future of Televisions
One thing that's plentiful at CES are televisions, so what's the newest thing coming to the largest screen in a home? Better displays! The show that brought us 3D and 4K TVs has now introduced to us displays with 8K resolution. Would consumers notice the difference? What does it mean to have "true 8K"? (Samsung and LG, for example, follow different standards.) Is there a demand for such high-quality content? Are consumers willing to pay a hefty sum for these TVs?

With 8K's noteworthiness in question, I invited the group to pay attention to how televisions are featured in each booth we visited. For Samsung, the company has positioned its displays as blending into the aesthetics of a room, rather than being this bulky appliance that you notice as a TV. The Korean company has also developed a rotating TV that it believes will be useful for those who prefer landscape and portrait videos (like the content you'd find on Snapchat, TikTok and other social media channels). LG's latest televisions are made to get out of the way when you're in perhaps a smaller space; at CES, it unveiled a thin rollable TV that could cost $60,000.

Integrations with over-the-top services are also important to consumers, especially with the proliferation of streaming options (Netflix, Disney+, NBC's Peacock, Quibi, HBO Max). LG announced that it would soon add support for the Apple TV app, and Chinese TV maker TCL not only unveiled its own branded displays but will soon develop an 8K Roku television. All this shows that there's still life left in the television display, especially with new ways to consume content.

Foldable Devices Aren't Going Away
If you thought foldable devices were out of season, think again because at CES there were quite a few announced—and not just for smartphones. As part of TCL's push for self-branded electronics (previously TCL produced Android devices for BlackBerry and Alcatel), the company revealed it's going to launch a foldable device. And while that alone isn't noteworthy, how about this: It would be priced at around $500, cheaper than Samsung's Galaxy Fold, Huawei Mate X and Motorola's upcoming Razr phone. And even though TCL's would be a mid-range foldable, it suggests that it's possible to have a foldable without needing to break the bank.

Other foldables mentioned at CES include Lenovo's foldable laptop (yes, it's a thing) and concept devices from Dell and Intel. Expect to hear more about this form factor in 2020.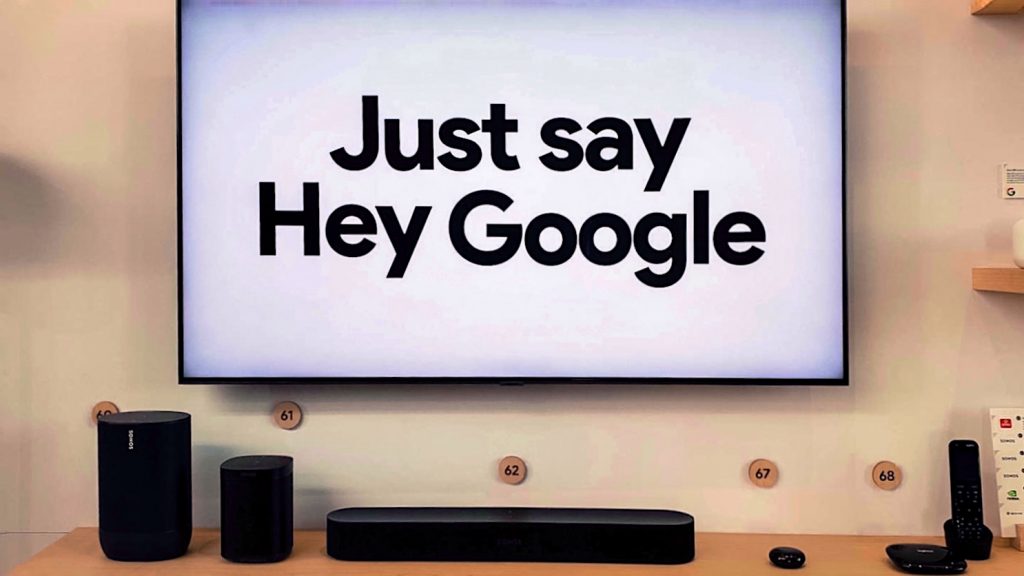 Artificial Intelligence In All The Things
AI seemed to be baked into everything at CES from laptops to televisions, connected devices and automobiles. A visit to Qualcomm showed the group the chip maker's new chips that will help devices support 5G and AI and also the company's plans to create a self-driving car platform that would compete alongside Intel's MobileEye, Tesla and Google's Waymo.

Speaking of Google, its Assistant was front and center at the show as the media was curious as to what Google would announce, especially as Amazon's Alexa was also at the show. I invited members of the tour to pay attention to how Google Assistant and Amazon Alexa were positioned. The former opted for simplicity, electing to help individuals be more productive, from finding recipes, controlling the home, visually identifying items, and so on. The latter appeared happy being embedded into anything connected to the internet, from home appliances to cars. Amazon announced it would integrate Alexa into Lamborghinis and also at Exxon gas stations. At Google's booth, our group was invited to participate in a walkthrough experience showcasing how the Assistant could help accomplish daily tasks.

While not everyone can leverage yours truly to be their personal guide for events like CES to experience a curated tour of the show, you can check out our CES coverage, curated from the best sources in tech, in this special magazine.

—Ken is curating #Tech