The Stylish Man: From Curator to Creator
Christel van der Boom / July 5, 2017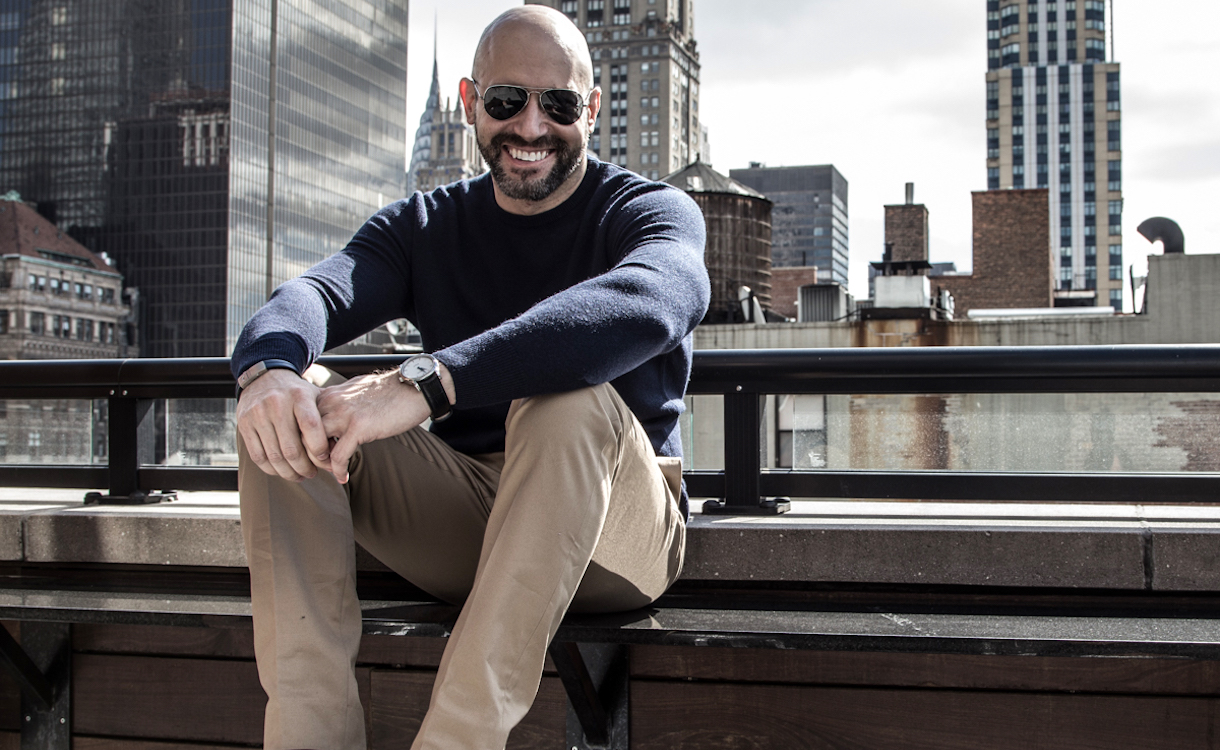 Ryan Sprance mixes his passion and business in life—and on Flipboard. Curating stories about the things he loves, like fashion and gadgets, was initially just a hobby. But it's since become serious business: Today, he launched The Stylish Man website.
Why do we care? Because the inspiration for this lifestyle site is a Flipboard magazine that Sprance started curating four years ago. See, in 2011, Sprance was the head of the Apple Store in New York's Grand Central Terminal. It's where he first saw Flipboard, which was then installed on all iPads and iPhones in the outlets.
A couple of years later, when Flipboard made magazine curation available to anyone, he saw how he could use this for professional purposes: He started his first Flipboard magazine, called Excellence in Retail Operations, and filled it with stories about excellence in retail operations. "I wanted to connect with people in retail, and it was also a résumé builder for me," explains Sprance.
While he was using Flipboard professionally, Sprance also kept a list of bookmarks of his favorite articles about men's fashion, fitness, grooming, gadgets and so on, for his personal interests. One day, when he was bookmarking articles, he had an aha-moment: "That's when I saw the real power Flipboard had to offer a curator like myself. I used to buy men's magazines once a month, but now I could make my own and update it every day." Sprance's dedication started to pay off as more and more people began to read his Flipboard magazine.
A Traffic Driver Emerges
Sprance fills his personal magazine with stories from his favorite publications, such as GQ, Men's Health and Engadget. He also mines "style blogs" for more esoteric stuff. He knows some of these bloggers personally, which led to his next epiphany when his blogger pals started to notice referred traffic from Flipboard in their analytics.
Flipboard, Sprance learned, helped bring new readers to content creators. "It's 5 to 10 times more effective in driving traffic than Instagram." This may sound hyperbolic, but he devised a little test to prove his theory. He started by collaborating with a friend who has two Instagram accounts. Together, the two profiles reach some 250,000 people, and have a high level of engagement as measured by "likes" and comments. In his Instagram bio, his friend links to his blog, which he regularly promotes in the captions of his Instgrams by asking people to visit it the bio link. "I challenged him to see who could drive more traffic: I put three of his articles in Flipboard magazines, while he promoted stories on his Instagram accounts. His WordPress dashboard showed that I drove nearly 4,500 visitors to his site, whereas Instagram drove 760," claims Sprance.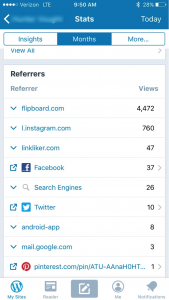 Sprance is observing a trend that others in social media marketing have noticed as well. "I used to get 6,000 to 9,000 likes on an Instagram post and now I struggle to get 3,000. I used to beat myself up over that—is it my strategy? My pictures? My content? In reality it has nothing to do with me. Social platforms are changing their algorithms. People are chasing bright and shiny objects in social media while in reality none of them compare to Flipboard when it comes to driving organic traffic. That's my opinion and my experience." In our recent conversation with leading content marketing blogger Jeff Bullas, he shared a similar observation with us.
The Power of Collaboration
Sprance doesn't curate alone. He invites others to contribute to his magazines, and they return the favor. In fact, he actively pursues these collaborations and creates mutually beneficial relationships. He's selective about whom he invites and does his due diligence before reaching out. He's looking for people who share his interests and passions.
"It sometimes takes some effort to explain how it works," he said, "but the key is that our combined audiences are larger. The network effect is very powerful and it's great when others see that too. We all help each other out by putting each other's relevant articles in our magazines."
Business Model Comes Into View
Flipboard is a key way for people to discover his stories. Having his own blog makes it possible for Sprance to add more of his own content to The Stylish Man and other Flipboard magazines. Flipboard is good at driving traffic to his blog, where he can monetize visits. Like most professional bloggers, he uses affiliate links and may run Google AdSense and some sponsored posts in the future: "I want to put building a great product for our readers first and then develop a revenue stream off of that product. If you turn that around, quality suffers."
The curator concludes: "Knowing that there are a lot of people every day who come and take a look at what I'm sharing makes me want to take things a step further. Without the audience on Flipboard, I would not have started my own men's lifestyle blog."
~Christel van der Boom is reading FYI