How To Tell a Compelling Story in Under 8 Seconds
Danika Azzarelli / April 26, 2017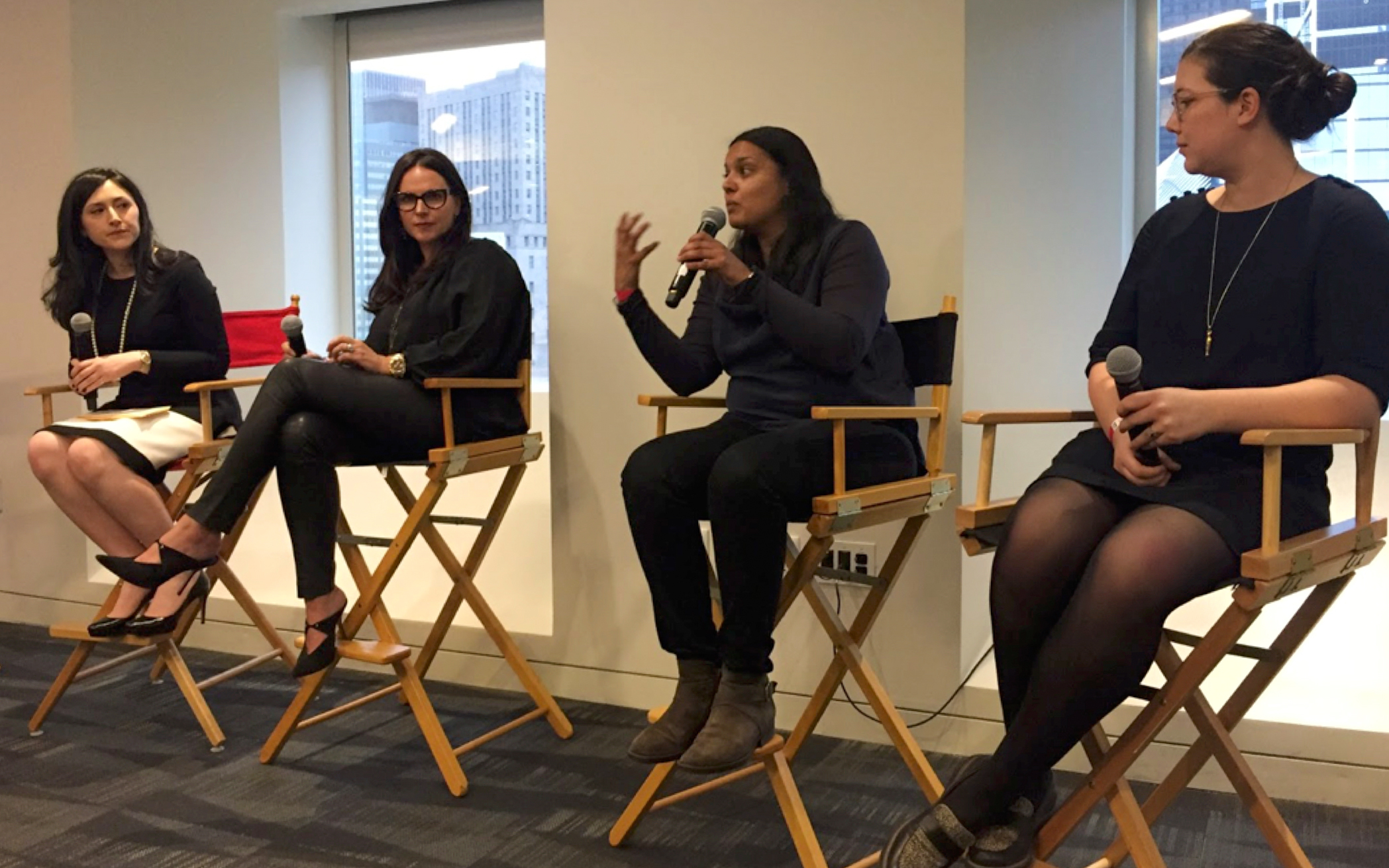 We spend more time than ever before navigating the daily digital overload––the flurry of opinions, articles, emails, ads, selfies, and videos––making us quicker to recognize and bypass content that's irrelevant, inauthentic, or forced. And as screen time spikes, attention spans shrink. 
One study by Microsoft found that most people typically lose concentration after a mere eight seconds––one second shorter than goldfish.
Last week at The Digital Storytelling Conference, Gabriella Schwarz (Global Head of News, Flipboard) led a discussion with MT Carney (CEO and Founder, Untitled Worldwide), Preeya Vyas (Managing Partner, Saatchi & Saatchi New York), and Rachel Mercer (SVP and Head of Digital Strategy & Invention, Deutsch NY) on how brands can tell a compelling story when they only have eight seconds. Here are our three key takeaways from the panel.
1. "Most people need only two seconds to know what they want. It's the same as a first impression."—MT Carney
The simplicity of this analogy is powerful because it's true. Instead of figuring out how to tell an entire story in under eight seconds, focus on making a solid impression. "You can always link to longer content," Carney reassures. "Short content should be powerful, informative, full of personality, and consistent for brand building." MT's Untitled Worldwide is the agency behind breakout brands like Oscar Health and Glossier––two companies that are nailing the first impression with short content.
Oscar Health Insurance: "You Never Know"
Glossier: "Boy Brow"
2. "Fleeting attention spans require storytellers to be reductionists."—Preeya Vyas
Getting to the point quickly requires an immense amount of thoughtfulness and creativity, two qualities that every great storyteller already possesses. While shorter attention spans have challenged marketers to think differently, Preeya sees the possibility of a divergent future. "More immersive technologies might make attention spans longer in the future," she said. "It's up to marketers to be agile and experiment with new ways to tell stories." Until then, Preeya is working with brands like Tide to pack in a lot of personality in a short amount of time.
Tide: "Bed Wetter"
3. "Know the length of time your story really deserves."—Rachel Mercer
People have the tendency to take up as much time as they're given, and the rise of short-form content is making brands realize that not every story––or platform––should be treated equally. "Consumer expectations around quality, length, and tone vary greatly from platform to platform," Mercer said. "Short content should inform or entertain, or both." Demonstrating how brands can inform and entertain with unique content created for a specific platform, Rachel referenced the Venmo Hack which encouraged Millennials to donate to WATERisLIFE.
WATERisLife: "The Venmo Micro Hack"
~Danika Azzarelli is reading Big Ideas on Flipboard.