Flipboard Grows Interest Targeting For Relevant And Respectful Advertising
Danielle Guarino / February 2, 2021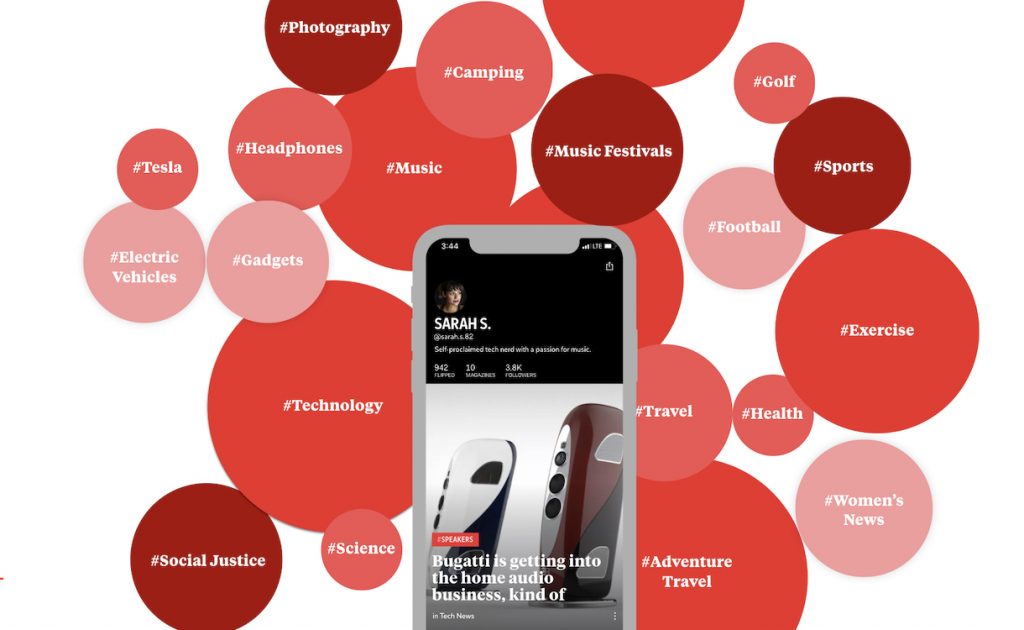 Flipboard has significantly expanded its first-party interest targeting to help brands find receptive audiences with demonstrated affinity for 200 topics. This advancement represents a quadrupling of interest sets to better cover the breadth and depth of user passions across the platform, from Real Estate to Social Justice, and from Health to Cyber Security.
Brands can now partner with Flipboard to reach custom audiences by customizing bundles of niche interests. For example, rather than targeting the Technology interest broadly, a consumer tech retailer could target a custom audience of users that are interested in Gadgets, Headphones, or Laptops. It's worth noting that this approach is also in compliance with forthcoming privacy requirements created by anticipated industry-wide changes to user tracking.
"Respect for user privacy has always been one of our core values. Flipboard's first-party interest targeting provides a highly effective solution for brands independent from third-party cookies and global identifiers, hence maintaining compliance with privacy requirements," said Brian Gottesman, head of video and monetization products at Flipboard.  
As a digital platform where people can discover, share, and curate content around their personal interests, Flipboard attracts users that are passionate  about a wide array of topics. While Flipboard keeps its audience informed with breaking news from trusted sources, 70 percent of the content consumed on our platform is not related to the news but about topics such as Adventure Travel, Sports, Business, Recipes, Personal Finance, and many more.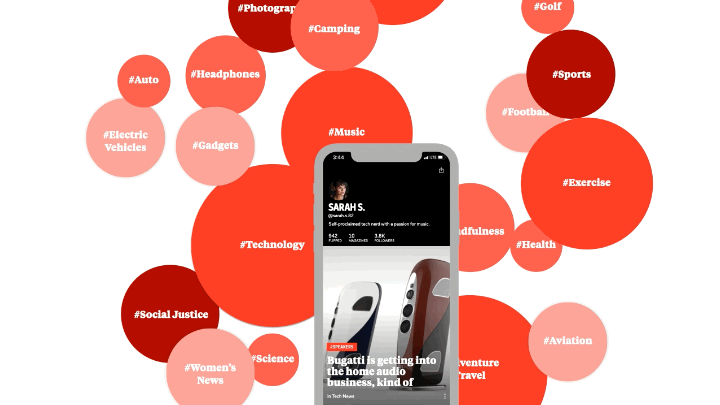 To maintain a high-fidelity targeting capability amid constantly evolving user interests, Flipboard leverages content engagement signals to monitor when topic affinity moves in or out of focus. Brands that partner with Flipboard have the ability to target their messages to audiences with affinity for one or more of the 200 interests. In doing so, brands integrate themselves within the platform — whether it is within premium video, articles and shopping content — through a relevant ad experience that creates value for both the user and the advertiser.
Interested in understanding which interests are right for your brand's message? Our team will be happy to customize a targeting strategy based on your brand's objectives and target audience. Please reach out to advertising@flipboard.com to get started.
— Danielle Guarino, Product Operations & Revenue Strategy at Flipboard, is reading The Recipe Exchange