Tips to Market Your Company with Flipboard this Holiday Season
Business Blog / October 4, 2016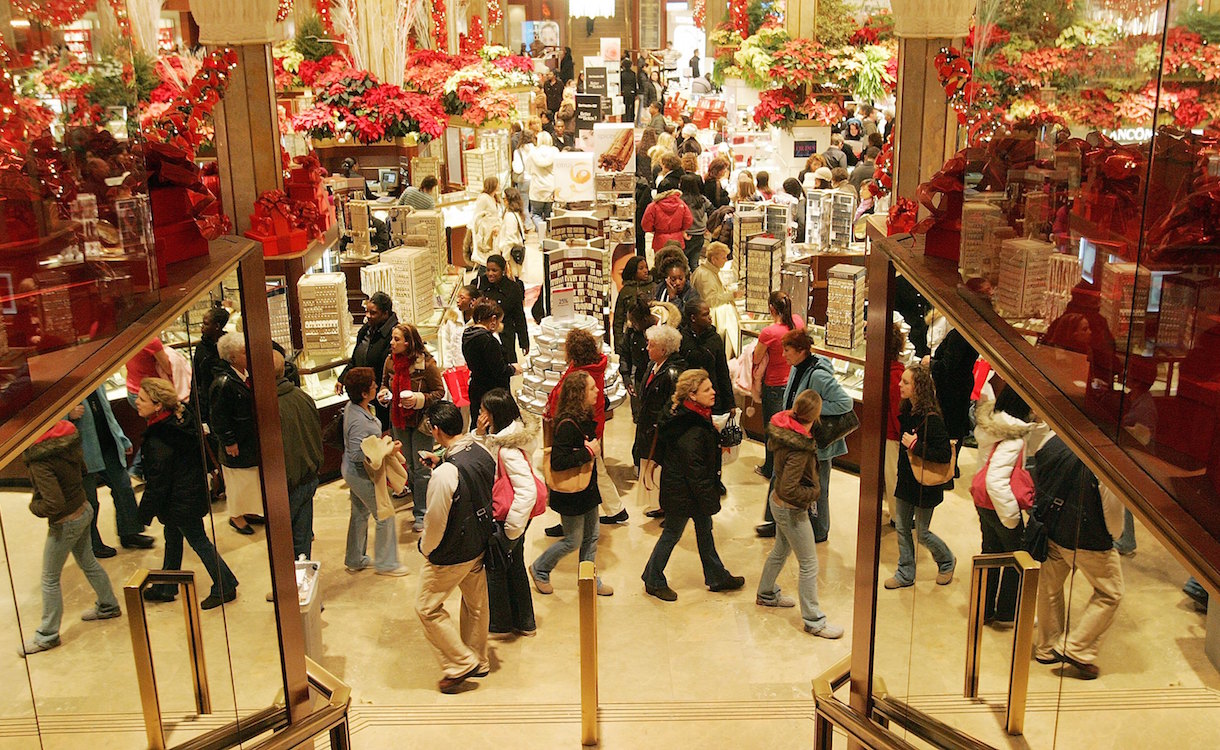 Photo by Mario Tama/Getty Images
This is a guest post by Janette Speyer, co-founder of Web Success Team, where she is responsible for the creation and execution of online marketing campaigns.  She is also a founding partner in Hot Ice Media, a digital social marketing, advertising and PR agency.
Yes, it's that time of the year again! Right after "back to school" marketers get busy planning for the next big sales push. The holiday season is just around the corner—Halloween, Thanksgiving and Christmas will be here before we know it.
Marketers are faced with the yearly challenge of promoting fresh  holiday ideas. But since it's hard to get noticed with all the noise out there, the real challenge is: how do you stand out from the crowd and make a difference?
One BIG solution is Flipboard in my opinion. With so many business applications out there that promise you great ROI, it can be overwhelming! A small business has limited time for complicated campaigns, contests and promotions. Flipboard streamlines the process by showcasing your offering in unique ways. It's a powerful tool for business, research, branding, catalog creation and just about any topic or category you can imagine.
Start planning early this season by taking advantages of this versatile tool. Here are a few tips to get you started:
1) Use Flipboard to brainstorm with your team
Planning a holiday marketing strategy? Start by curating a private Flipboard magazine to collect all your ideas to brainstorm with your team. Add colleagues and invite them to contribute their thoughts. This way, all your inspiration is in one place and easy to refer to when it's time to create your branded magazines. (For example, in this magazine, I collected articles on nutrition and health. We have several clients in this industry and I am always looking for content ideas for a sales catalog.
2) Use Flipboard to create your catalog and gift guides
Shoppable content is the big thing these days. The holiday season is the best time to curate sales items. Look-books, gifts catalogs, and giveaway contests are ideal for Flipboard. Offer useful tips and suggestions to create "a need and a want" for your products. You can entice shoppers to buy by showcasing your goods alongside your articles. Suggest pricing for each catalog product. It's always a good idea to add articles that describe a personal use for the featured item. This way, you will vary your content and keep your readers interested. In this catalog, I have shown how to intersperse travel gifts with tips and articles.
3) Send holiday cheer with a Flipboard magazine
Last year we collected fun seasonal articles to send to our clients as a holiday card. Most of our clients are in the consumer (B2C) industry. So we put in recipes, DIY ideas, things to do during the holidays, best movies to watch, and much more. We sent the card via email and got a great response. It was an unexpected surprise and a little different from the traditional card. See the example here: "Happy Holidays!"
4) Give back with a Flipboard for your nonprofit
Flipboard is great for storytelling. Take advantage of its features to build good will for your nonprofit or corporate charity. Curate a magazine to fundraise by showcasing activities, projects, and imagery. Here is an example for a school for poor children in Cambodia. We featured students' progress and shared compelling images to evoke empathy and to garner interest in their story.
5) Got a Cyber Monday campaign? Feature it on Flipboard!
Plan a sales pitch for these important sales dates. Shoppers love to hunt for deals on Black Friday and Cyber Monday, for example. A magazine is an excellent medium to give your audience what they are looking for. You can organize all your promotions in one convenient place. You can also take advantage of the comments and compose tools to start conversations and make announcements.
6) Connect with influencers
During the holiday season, many social media influencers offer gift guides. They are always looking for new content. This is a great opportunity to showcase your products on their magazines. Shoppers look more closely at trusted recommendations from people they know and follow. Some of these brand advocates have lively conversations about common interests. So jump on the engagement bandwagon and search for Flipboard authorities that have already created similar guides, such as Charles Murdock's gift guide. Build a relationship with them and suggest they flip your content.
7) Sharing is caring
Now that you have all your magazines together, start sharing away on all your social media platforms. Here are a few suggestions:
Trade Shows: Project your masterpiece on a large screen and invite passersby to view it.

Email: Add it to your newsletters, correspondence or simply as a signature.

Social Media: Post on your all your social media channels. On Twitter, use the hashtag #FlipMarketer if your magazine supports your marketing efforts.

Influencers: Encourage your brand advocates and influencers to share on their social media channels and to take part in conversations about your magazines.
A unique opportunity
One of the most important benefits of using Flipboard is that it seamlessly ties in traditional and digital marketing. Its uniqueness and "flippable content" not only engages the viewer but cuts through the clutter, helping your brand have a better chance of being remembered and distributed. Magazines are portable, sharable and easily accessible through all devices. So start planning your marketing strategy before the holidays and create an engaging conversation piece.
~JanetteS is reading Startup Stuff