Flipboard Europe Rolls Out the Red Couch for International Advertisers
Paul Katz / December 6, 2016
Last Thursday in London saw the best and brightest of the international advertising community out in force—literally. The occasion? The annual International Advertising Association Christmas party with the theme "A very merry Star Wars holiday season."
Since 1938, the IAA has focused on providing advertisers and the media community in over 76 countries with insights around innovations in the media space. In fact, it was founded to help protect and advance "the freedom of commercial speech" across the globe.
In keeping with the Star Wars motif, Flipboard's Lucy Gould, International Director of Partnership Development, and Christian Cecchi, Sales Director for EMEA, welcomed revelers by hosting a lightsaber and Yoda-packed Red Couch photoshoot inside the event at the Hilton Park Lane hotel.
Check below for a few of the highlights!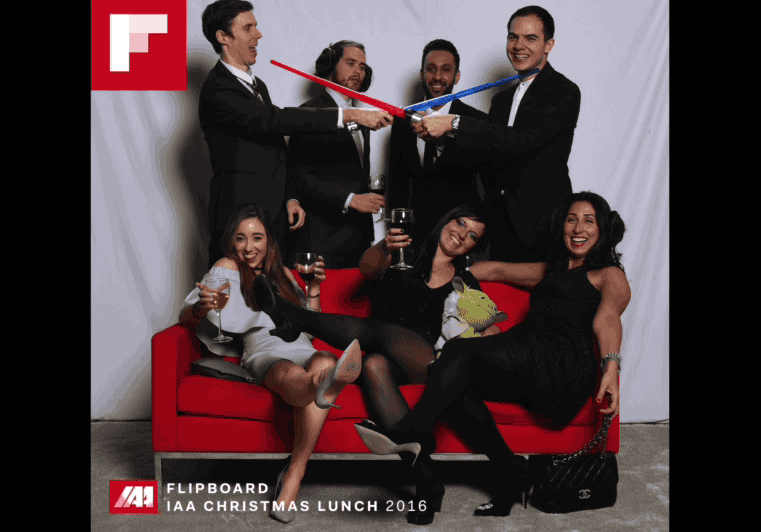 ~PaulK is curating The Art & Science of Sous Vide Cooking