Flipboard On The Web For Power Users: Notes, Comments, @Mentions and Notifications
Christel van der Boom / December 13, 2022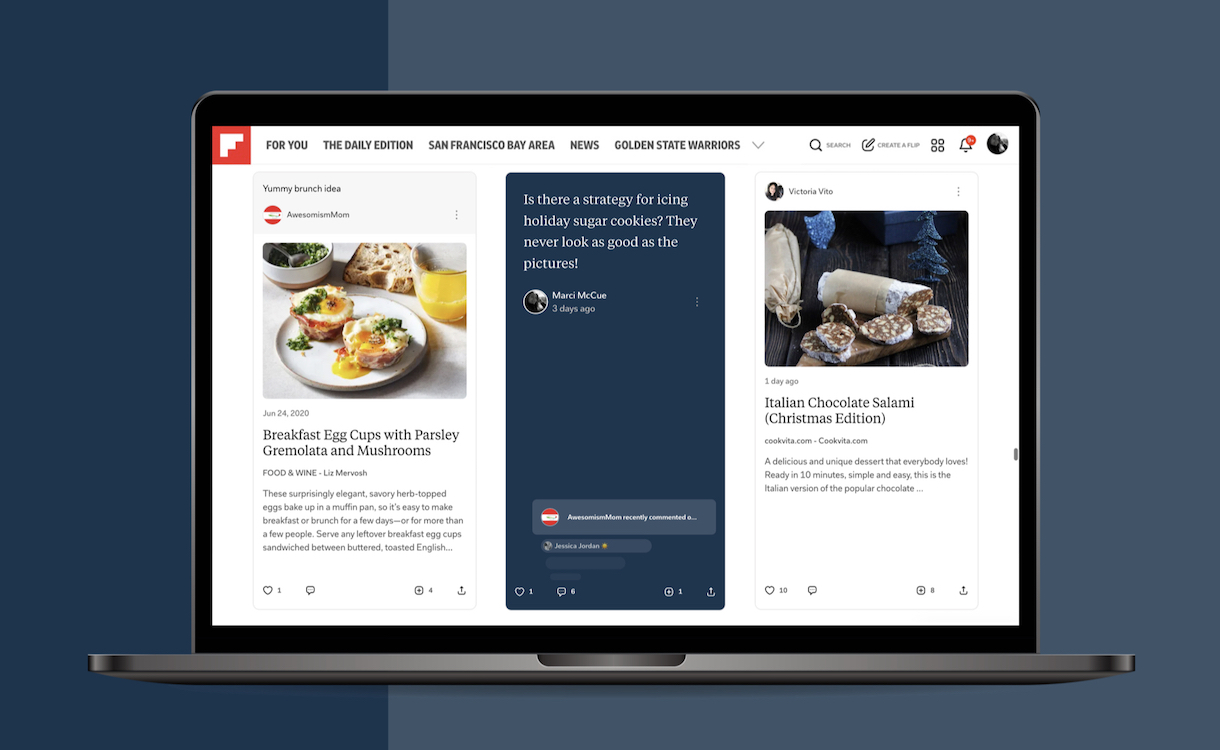 We're rolling out a set of features today that give curators new ways to have conversations with the followers of their Magazines. These tools are especially useful for creators, content marketers, community builders, educators and other power users. Since many of you use Flipboard on the web, we want to give you an overview of all the cool things you can now do with your Magazines when you log into your account on Flipboard.com.
Add original content to your Magazines
A new "create" icon gives you more ways to add original content to your Magazines. Click on it to write a note, spark a conversation and engage your audience in new ways. For instance, you can use notes to welcome new followers, share the purpose of your Magazine, establish rules for commenting, or ask your readers a question.
The create icon is in the navigation bar at the top of your screen, as well as on the cover of your Magazines. Besides notes, you can use it to upload a photo from your computer or to flip stories into a Magazine with a caption or comment.
Comment on stories, notes, photos and other content
Anyone can reply to notes, photos and stories you flipped into public Magazines. To write a comment, you don't have to open the Flipboard app anymore; you can do it on Flipboard.com, making it easy to respond or chime into conversations that are taking place in your Magazines. And you can also comment on content in other people's Magazines while you're perusing Flipboard.com. The responsive layout of a note reveals when conversations are happening by displaying replies to that particular note.
With a modern sapphire-colored background, notes are easily recognizable on the web. This design will roll out inside the app next month.
Tag followers and other Flipboard users
Additionally, you can @mention other Flipboard community members in your notes or comments. Use the "@" symbol followed by the person's name or username, and select them from the menu that appears. You can use @mentioning to recommend a curator's profile on Flipboard to your followers, to ask a specific person for a recommendation or to invite people into a conversation.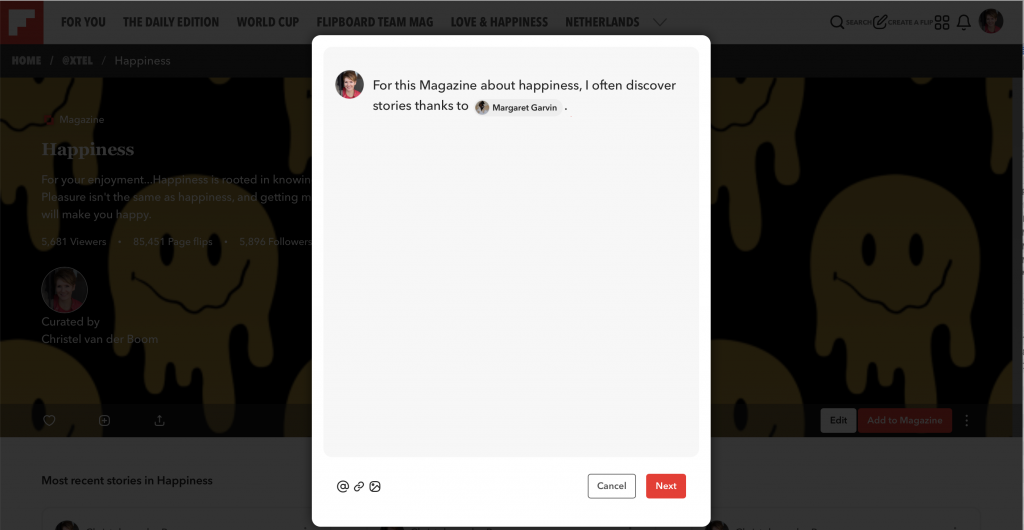 Access your notifications on the web
You can now access all your notifications on Flipboard.com via the bell icon next to your profile image in the top right corner of your screen. When someone comments on an item you flipped into a Magazine, you will see it in your notifications. Notifications are also sent when someone comments on items you have commented on previously and when you are @mentioned. You'll see all of these, along with likes, new followers and reflips in the new Social tab in your notifications. If you contribute to a Group Magazine, new activity in it also shows up here.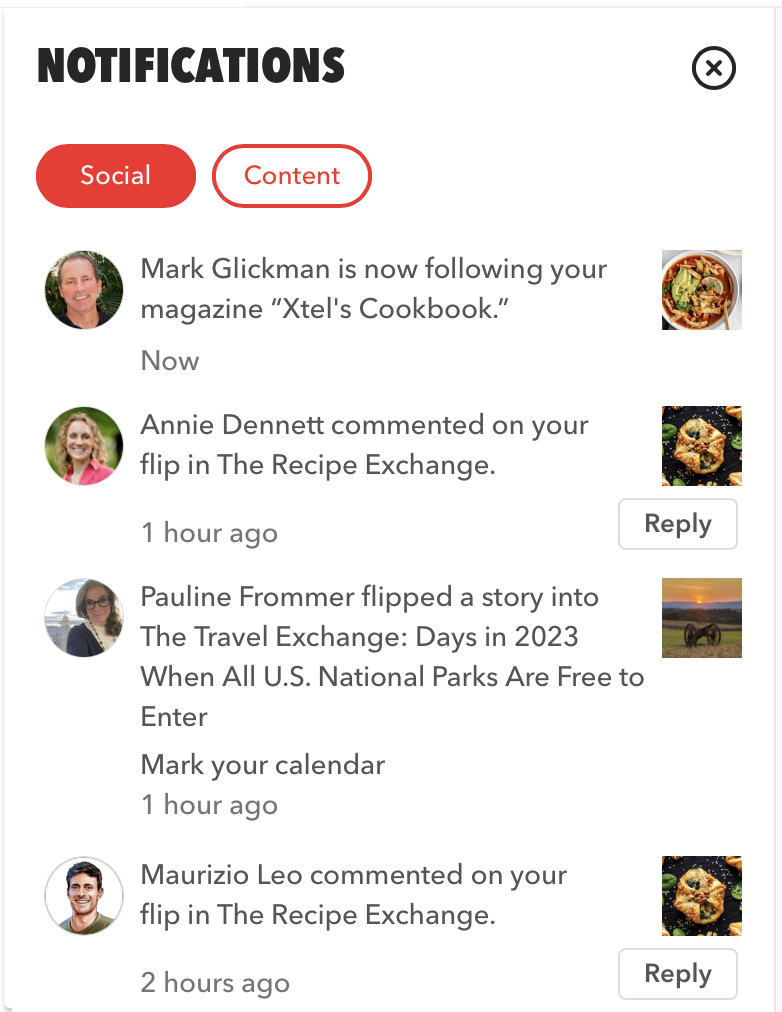 Publishers and creators tell us — and we see evidence every day on Flipboard — that building strong communities fosters loyalty and increases reader engagement. With this new set of features, we hope to inspire you to spark a conversation in your Magazines and create connections with your followers.
—Christel van der Boom, head of communications, contributes to The Travel Exchange.