Hello, Flipboard Premium Private Marketplace!
Nicole McCormack / August 30, 2016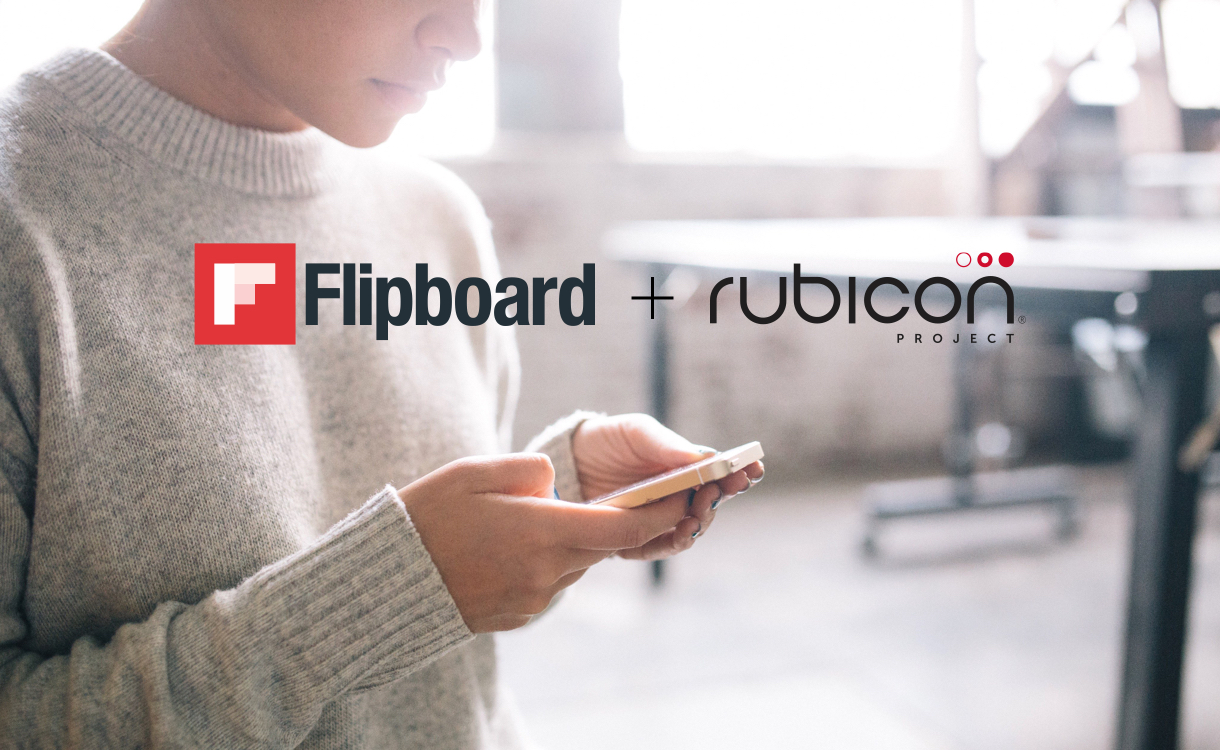 One of the recurring requests in conversations with brands and advertisers on our platform has been the possibility to marry their own audience data up with our proprietary data about interests to make their Flipboard campaigns even more effective. We also hear a growing desire for the automation of workflow of insertion orders and reporting so we can all spend more time collaborating on insights, innovation and creating unique consumer experiences together. The idea is that by leaving the transactional business to the machines, we can focus our valuable time and energy on creativity and developing meaningful relationships.
Introducing the Flipboard Premium Private Marketplace (PMP) enabled by a new strategic alliance with Rubicon Project!
Through this partnership, our existing clients can buy Flipboard's rich mobile ad inventory in an automated fashion, complementing our existing direct relationships. Furthermore, it makes our highly engaged audience available programmatically for the first time to premium brands on Rubicon Project's private exchange. We're looking forward to welcoming new brands to Flipboard that share our appreciation for high impact, beautiful advertising that adds to, rather than detracts from, the consumer experience.
Flipboard's PMP will have the same targeting methodologies brands are used to on Flipboard, including the ability to reach audiences based on interests. Interest targeting, enriched with audience data, lets brands reach people based on billions of stories across thousands of publishers that users are reading, sharing, curating, liking and discussing. Flipboard's PMP supports both automated guaranteed and private marketplace transactions.
As we enter the world of automated buying, we're excited to add some things that are tough to find in the programmatic mobile space, such as a high-quality environment (adjacency to the best content from the world's leading publishers and a beautiful user interface), premium ad units (full screen ads, 100% in view that deliver high engagement), and a discerning audience of over 90 million monthly active users who are curious, optimistic and aspirational. Time and time again we hear our brands lament the lack of high quality mobile inventory they can access at scale via programmatic channels.
Starting today, we hope we can help. We're proud to introduce the Flipboard premium private marketplace. Get in touch and come visit us soon!  
~Nicole M is reading Adserving and Programmatic