FlipMarketer Meetup Recap: The Rise of Employee Advocacy
Christel van der Boom / August 23, 2016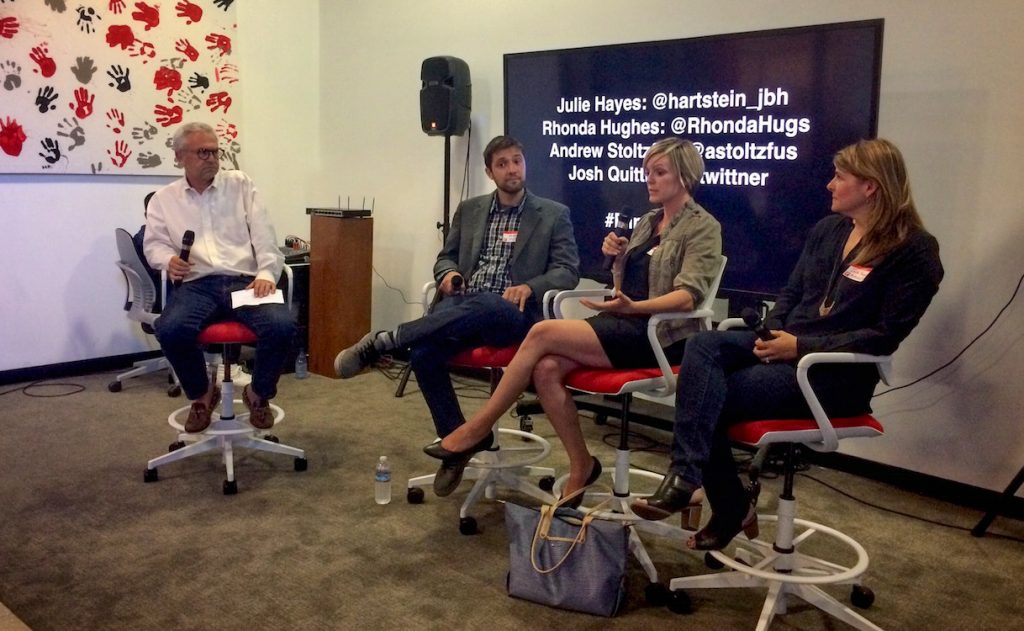 On August 15, we hosted our first FlipMarketer meetup about brands generating authentic online conversations via employees. Voce Communications helped us organize a panel discussion about employee advocacy. We learned a ton from panelists Rhonda Hughes, Corporate Social Media Manager at Citrix, Julie Hayes, Sr. Brand Communications Manager at Autodesk and Andrew Stoltzfus, VP of the Technology Practice at Voce Communications shared their experience, insights and best practices in a conversation led by our own editorial director Josh Quittner.
Here are five takeaways:
1) To Reach New Audiences Get Employees Engaged on Social Media
Studies show employee-shared content generates eight times more engagement than brand content and is re-shared 25 times more often. Moreover, employees have social networks that reach 10 times more people than a company's followers and, perhaps most important, people trust other people (including employees) more often than brands: 90 percent of consumers trust peer recommendations, while only 33% trust ads.
2) 'Remove the Leash'
The most successful programs allow employees to share their enthusiasm and passion authentically. It's impossible to micro-manage employees' excitement when sharing about the brand. Trust that employees participate in your employee advocacy program because they view social as a valuable medium for themselves and the company, not because they "should." However, it is helpful to make clear that employees are not spokespeople for the company and that they represent themselves. Guide rails are more effective—and memorable—than rules.
3) Train Your Workforce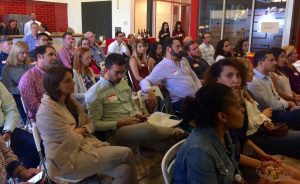 Training is an essential element in any employee advocacy program and helps people to understand which topics are fair game and which are not. It should also include basics of social media such as the use of hashtags and how to share content. For instance, when sharing content, explain why it's relevant for your friends or followers instead of saying "look what I did today!" Some companies even have guidelines for when things are too self-promotional. Show employees how to look smart—it's about their personal branding, after all.
4) Provide Sources
At the core of any social media initiative, including employee advocacy programs, is great content. First rule of great content is that it resonates with its intended audience. An employee's network often reflects a different audience than a company's so it's key to keep the exact readership in mind when creating content. Our speakers also recommended creating a "library" of content with articles and media from external sources and make it available in multiple places such as Bonfire, Slack, a Flipboard Magazine, Sharepoint or a closed Facebook group.
5) Measure and Analyze
While employee advocacy programs play a role in support, communications, sales and recruiting, they typically fall under marketing because marketing metrics are the best fit for measuring success. Clicks, shares and engagement are all indicators of a program's performance. Some companies regard the outcomes as a form of earned media or compare them to advertising. No matter which way you measure, you need metrics in order to secure budget (for training, creating a content repository, etc.). Additionally, giving employees insight into their own analytics works like an incentive. When they see what works and what gets them more engagement, the program allows them to learn and improve.
"What If They Say Something Negative?"
How to keep employees from hurting the brand, intentionally or accidentally? Many ask this question, but in fact, we've already addressed it with the previous five points. It comes down to trust, training and helpful content. And as marketer Jay Baer articulates so well: if your employees aren't your biggest fans, you've got problems way bigger than social media.
You can watch the full panel online.
~ChristelV is reading Content Curation World