Creating an Immersive Storytelling Experience Through Design
Business Blog / December 20, 2018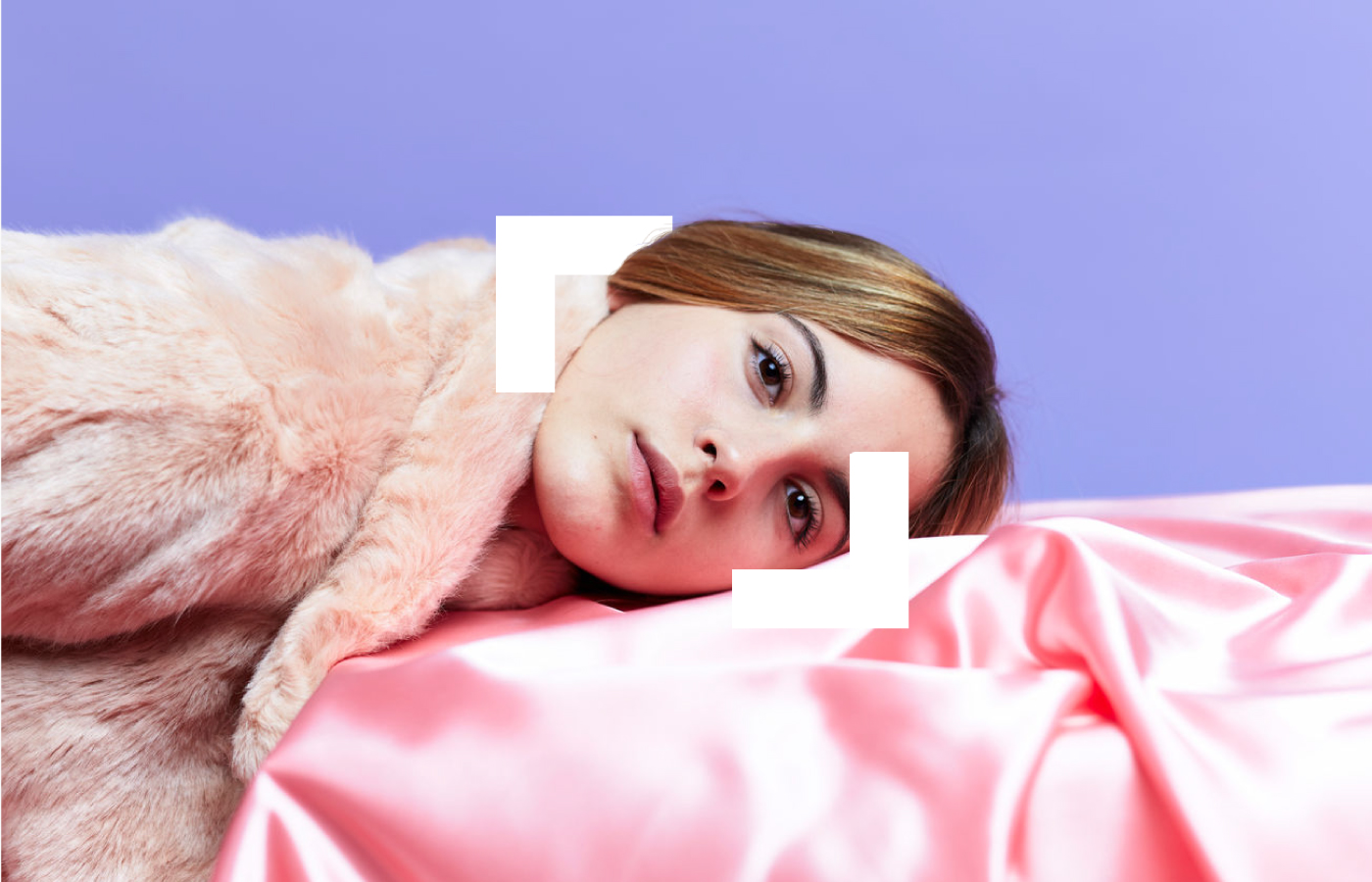 Note: At Flipboard, we have been piloting new storytelling experiences for five of our editorially curated franchises. Our design team published a story on Medium about the design process for these five hand-curated destinations. Their goal was to strike the perfect balance between establishing individual brand identities for each franchise and just the right amount of the larger Flipboard identity. 
Pick up an issue of "The Economist" or "Creative Review," or walk into your favorite store and chances are you know what you're getting — a sense of familiarity with the stories you'll read or in the products you'll find on the shelf. That feeling comes from the connection people develop with their favorite brands, magazines, playlists, and authors. It's a relationship built on trust, quality, discovery, and a shared sense of identity.
As a design team, we wanted to find a way to inspire the same level of connection on our platform by exploring ways to enable better storytelling within our editorial franchise offering— a collection of articles and content we manually curate. People turn to Flipboard every day to explore and discover content around the topics they care about most. But unlike interacting with only one source, they interact with stories from thousands of brands, creators, and storytellers, curated collaboratively by humans and algorithms.
Since June, we've been piloting an experience that reimagines the best curation on Flipboard to help us achieve this goal. This enables our editors to create finite collections that take the reader on a journey through the use of organization, pacing, additional context, and perspective.
In addition to designing an environment that enabled and enhanced this form of storytelling, our challenge was finding a way to highlight the unique voices of key hand-curated destinations in a memorable way. This was important not only to aid in their discovery and differentiate them within the core Flipboard experience but also to help us to promote them externally.
Working alongside our editorial team, the initial five franchises we started testing this new experience and visual identity with were 10 for Today, The Daily Edition, The Culturist, Vote 2018, and The Insight. Each one is focused on different topics like daily news, culture, the U.S. midterm elections, and daily inspiration. We began by looking at the individual categories before diving head first into the stories and content that define them in hopes of extracting qualities and concepts from which to draw inspiration. This process led us everywhere from local newsstands and magazine shops to recordings of fashion shows and campaign videos, providing us with the perspective we needed to inform our work.
Each franchise was given its own unique tone and personality, but we created an overarching visual identity that tied each one back to Flipboard, utilizing elements born out of our brand refresh launched earlier this year.
These elements allowed us to not only create consistency among each franchise identity but also create a system that could be used to identify and represent this new storytelling format.
We then brought these franchises to life by establishing a core set of characteristics, based on the tone of each destination:
Vote 2018: energetic, fresh, approachable
10 for Today: serendipitous, thought-provoking, curious
The Insight: insightful, informative, compelling
The Culturist: creative, edgy, entertaining
The Daily Edition: trustworthy, informative, engaging
The new identity is still in its infancy, but we are excited about this new visual playground and the creative challenge of scaling it across many new franchises, as well as experimenting with how it comes to life outside of the Flipboard environment.
We'll be looking to the community in search of innovative opportunities to collaborate, as well as working with our editorial, engineering, and marketing teams to gather insights that can help us evolve and improve the discovery and overall experience of these destinations.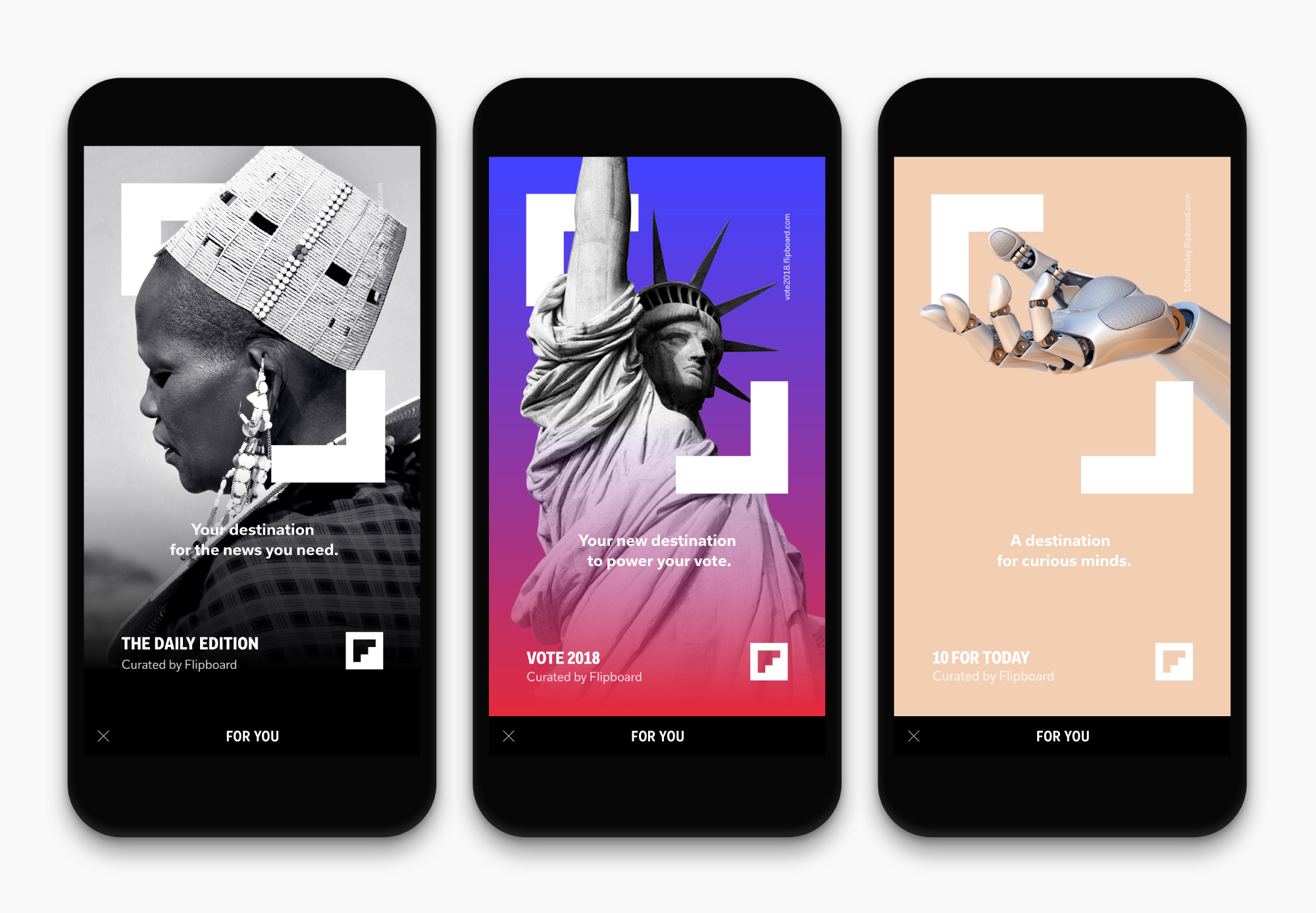 As a platform and product that exists to inform and inspire people in all aspects of their lives, we will constantly strive to create products and experiences that bring value and joy through great stories.
Flipboard Brand Design Team's Ashleigh and Ben
P.S.  We are looking for design leaders passionate about the future of storytelling. If that sounds like you, please get in touch.