In Trying to Solve the "Orgasm Gap," Unbound Finds a New Audience on Flipboard
Mia Quagliarello / July 24, 2019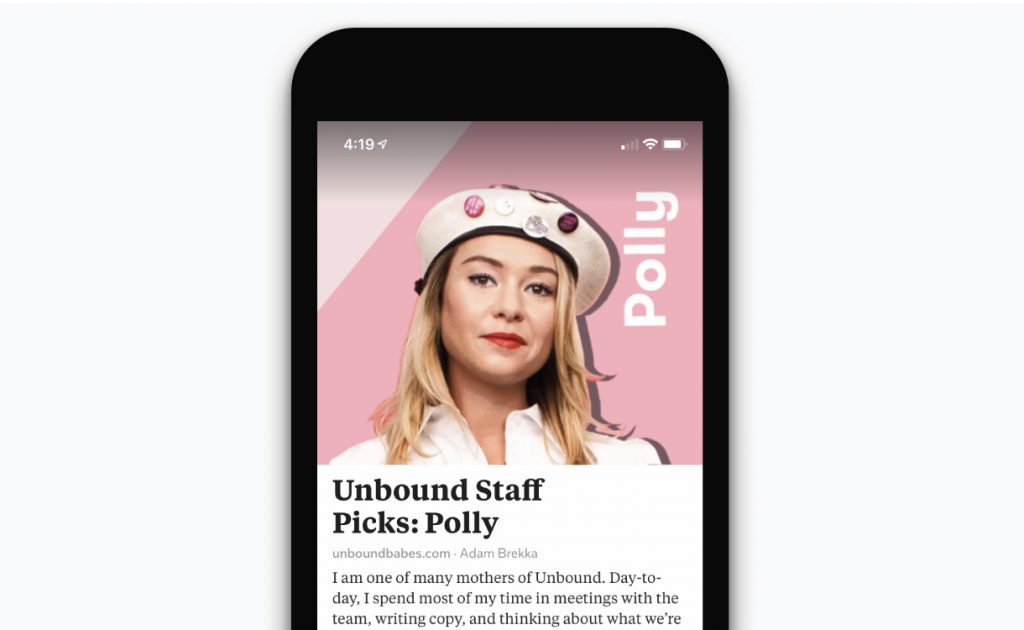 This is a story about sex toys. But it could be a story about any new product finding its customers through Flipboard. 

Meet Unbound, a company set on changing how women explore and enjoy their sex lives. Through a quarterly box, online shop, printed magazine and an openness that begins with founder Polly Rodriguez, the organization is part of a growing "femme tech" movement that celebrates female sexuality while attempting to remove the stigma around it.

Rodriguez got the idea to start Unbound after a cancer diagnosis at age 21 resulted in early onset menopause. She found herself shopping for a vibrator at a seedy shop next to a highway in St. Louis, where she's from. Fast forward 10 years, and Rodriguez and her co-founder Sarah Jayne Kinney are upending the narrative around shopping for sex toys with their team of 10 women in New York City.

"The people that are most qualified to build solutions are usually the ones experiencing the problem," Rodriguez said of the unique perspectives women can bring to this category. That means out with strictly phallic-shaped products and in with more elevated designs. Buh-bye to packaging with clichéd depictions of women; hello to a fresh look that could represent any mainstream wellness product. What started as a subscription box morphed into a rich line of 50 products—all made in-house. The typical Unbound customer is a millennial woman, but Rodriguez said 30% are male and the over-40s are the bigger spenders.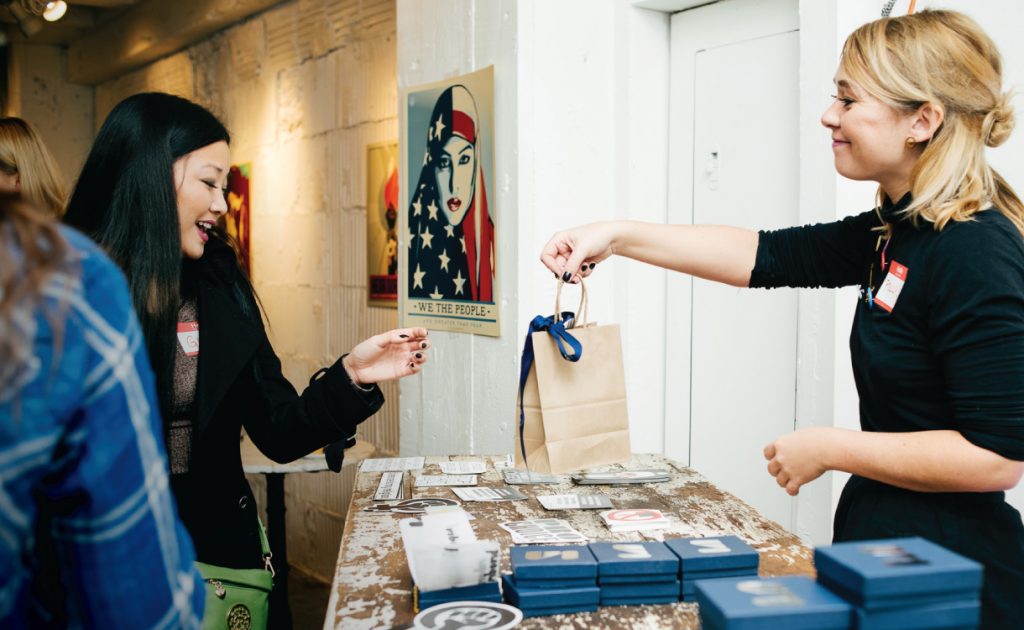 But even with all of this innovation and normalization, don't expect to see vibrator ads on your social feeds any time soon. Most platforms—even IRL ones like the NYC subway—ban advertising female sexual health products that are not related to family planning. And don't forget that earlier this year, CES revoked its innovation award given to the Osé hands-free sex toy, contributing to claims of gender discrimination and double standards at the conference. (This decision was recently reversed, and CES will allow sex toys to win awards and be presented on the show floor next year.)

"When you look at this in juxtaposition to erectile dysfunction, Playboy, and how women's bodies have been used to sell every product under the sun, it's incredibly frustrating that these policies still prevent companies like Unbound from being visible," explains Rodriguez.

One thing that's helped with visibility, she said, is Flipboard. A user shared a Bustle article featuring Unbound, and not only did it get flipped into magazines like "Love and Romance," but it also got picked up by the relationships topic, which has 1.8M followers, and was recommended to others reading similar stories. The article ended up with a 22% CTR. Rodriguez noted the spike in her analytics and a surge in sales that weekend, along with a new kind of audience featuring more men than Unbound typically sees.

"It got picked up like crazy," she remembered. "And it was among a demographic we hadn't thought a lot about. We started to realize that this was a community where people really value the things that were being shared."

It didn't hurt that the article, by Emma McGowan, was emphatic about how Unbound's Squish product changed her sex life for the better. That's the kind of story that'll get almost any reader's attention but likely for many, many more reasons than you might think. Dig beneath the headline and you'll find a narrative about self-empowerment and connection. The Unbound team have since created a Flipboard account to share stories about sex tech and wellness. (Follow them here.)

"As someone who's been through menopause, one of the really beautiful things to see is that your sexuality continues to evolve," Rodriguez said. "We want the brand to be as mainstream as Trojan or Viagra."

— Mia is reading "Unbound Magazine"