Introducing Promoted Story
Business Blog / January 21, 2015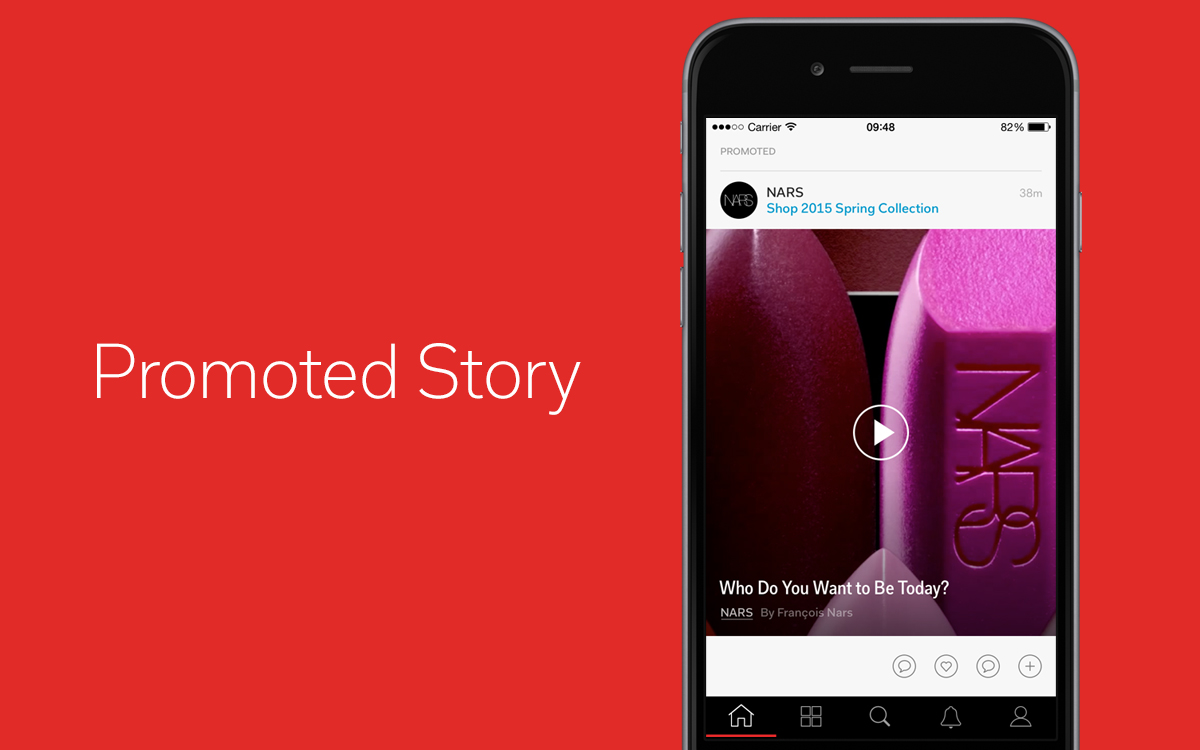 From social media posts to articles by experts, brands have discovered the power of content as a way to engage customers and prospects. It's not hard to find great examples of content marketing campaigns these days.
In support of content creation by brands, we're launching a new service on February 1 called Promoted Story. Keep an eye out for stories from the Levi's® brand, Merrill Lynch, NARS Cosmetics and University of California, all of whom will be part of this new program.
Brands are already flipping their own content into their Flipboard magazines, and with Promoted Story, they will be able to reach an even bigger audience. Advertisers can promote products, articles, videos or photography from their brand magazines, content from their websites, or even the entire website or brand magazine itself.
You'll see these pieces mixed in with other stories on Flipboard in sections like Business, Style, Entertainment, Lifestyle, Design and Travel. (To make sure readers know this is a form of advertising, they'll be labeled "promoted.") Promoted Story is a powerful new tool that also lets brands ask readers to take a specific action, such as signing up for a newsletter or following their magazine on Flipboard.
As native advertising has become an industry mainstay, many brands and publishers are looking to scale their efforts in this space. Now, with Promoted Story, they can extend their reach on Flipboard.
~ChristineC is reading "The Fair Sex"
@flipboardads
@flipboard
/flipboard
+flipboard