Mobile Marketing Lesson Learned at eMarketer Attention!: Earn It!
Kyle Snarr / October 27, 2016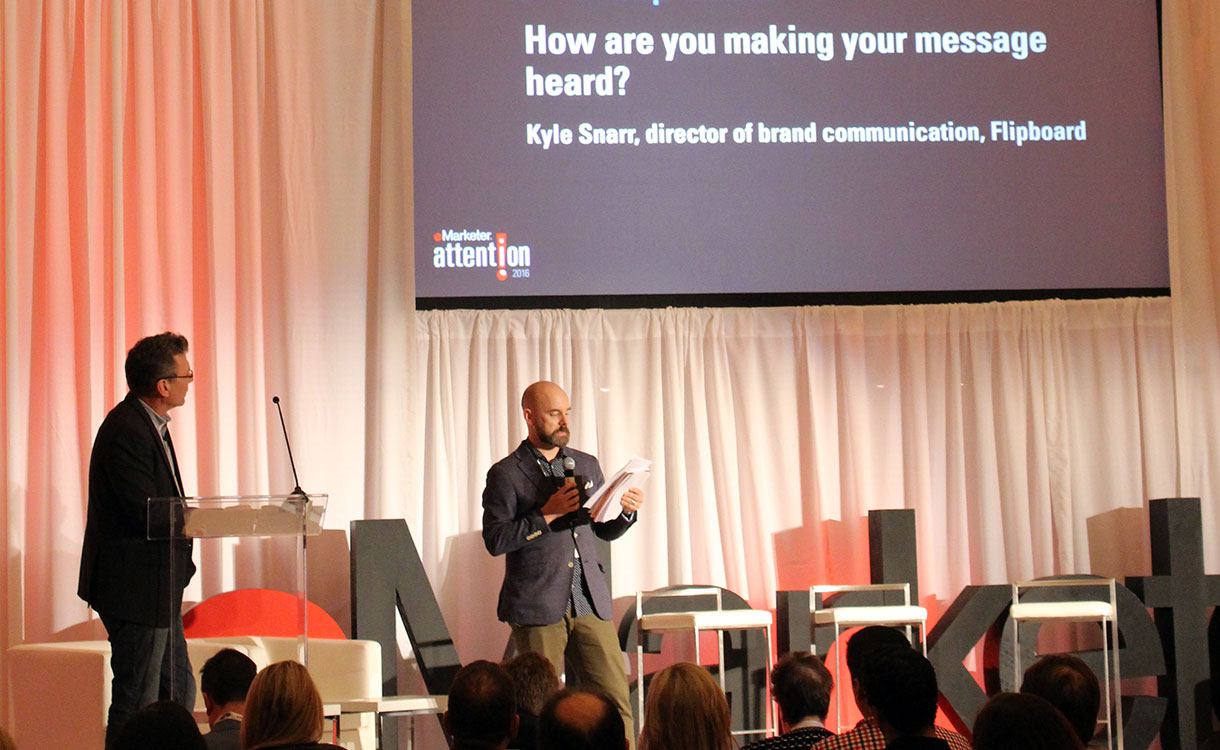 How are you making your messages heard on mobile? I had the pleasure of asking this question as a "quadrant leader" at eMarketer Attention! conference this week, where Flipboard was in full force. Now despite that title sounding like someone in charge of a squadron of X-wings, the actual role consisted of quickly leading a group discussion, organizing the ideas from that discussion, and then presenting those ideas to the entire conference.
Three major themes developed through our discussion, with one overarching and vitally important goal to always keep in mind.
Seize the Mindset Moment
The first theme to come out of the discussion was to capture your audience when they're in the right mindset. Time on mobile is often spent in fleeting bite-sized moments. But as these screens continue to become the first ones in our daily digital lives, targeting in-app and in-feed moments captures people when they are more open to brand messaging. For instance, we learned that the team at education startup Chegg gets better results if they target students when they're (supposed to be) studying.
Importance of Authenticity
The next theme to come out of the discussion was that it's critical to be authentic. Marketers in my quadrant said they're tapping into true storytelling with genuine emotion in order to combat the lack of screen real-estate in mobile. By tapping into an emotional center—like what Carmichael Lynch does for Subaru with its social responsibility activations—brands can use emotion to overcome the hurdle of a smaller screen.
The Right Medium for the Message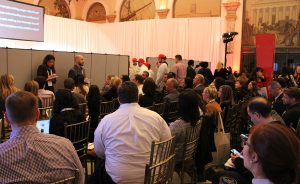 Choosing the right medium is crucial for getting your message heard on mobile. In terms of what works best, the folks in my area made it clear that imagery and videos were the standout performers in their mobile marketing toolsets. But the other mobile performer was a bit of a surprise: amongst our group, email was still a great means of connecting with their on-the-go audience.
Through this experience, we learned that the principles of capturing attention and truly being heard are encapsulated by a single concept: attention must be earned. By authentically approaching your mobile audience when they're in the right mindset with a medium that taps into true emotion, you can indeed make your messages heard. So get out there and earn it!