Newsletter Expansion and New Native Ads Make Flipboard Omnichannel
Andrew Zalk / September 23, 2021
I was invented in 1978 and was first widely used in universities in the early 1990s. Over 300 billion of me are delivered every day. What am I?
If you guessed email, you get a point.
This 43-year-old technology is still very much up and coming. And it is a channel Flipboard is embracing in a big way in 2021 as we make it a primary touchpoint for today's audience and audiences of tomorrow with three exciting updates:
We're expanding our email offering with five new newsletters, growing the total number to 11. We recently launched Climate Change, Recipes of the Week and The Shot (photography), and in the coming weeks, we'll add Wanderlust (travel) and $avvy (personal finance and investing.) These themes reflect the topics we see most engagement with across Flipboard.
For the first time, we're opening up email access to anyone. Previously our newsletter offerings were exclusive to Flipboard users who had set up an account and followed certain topics. Now, anyone can sign up to receive emails via our new email sign-up center.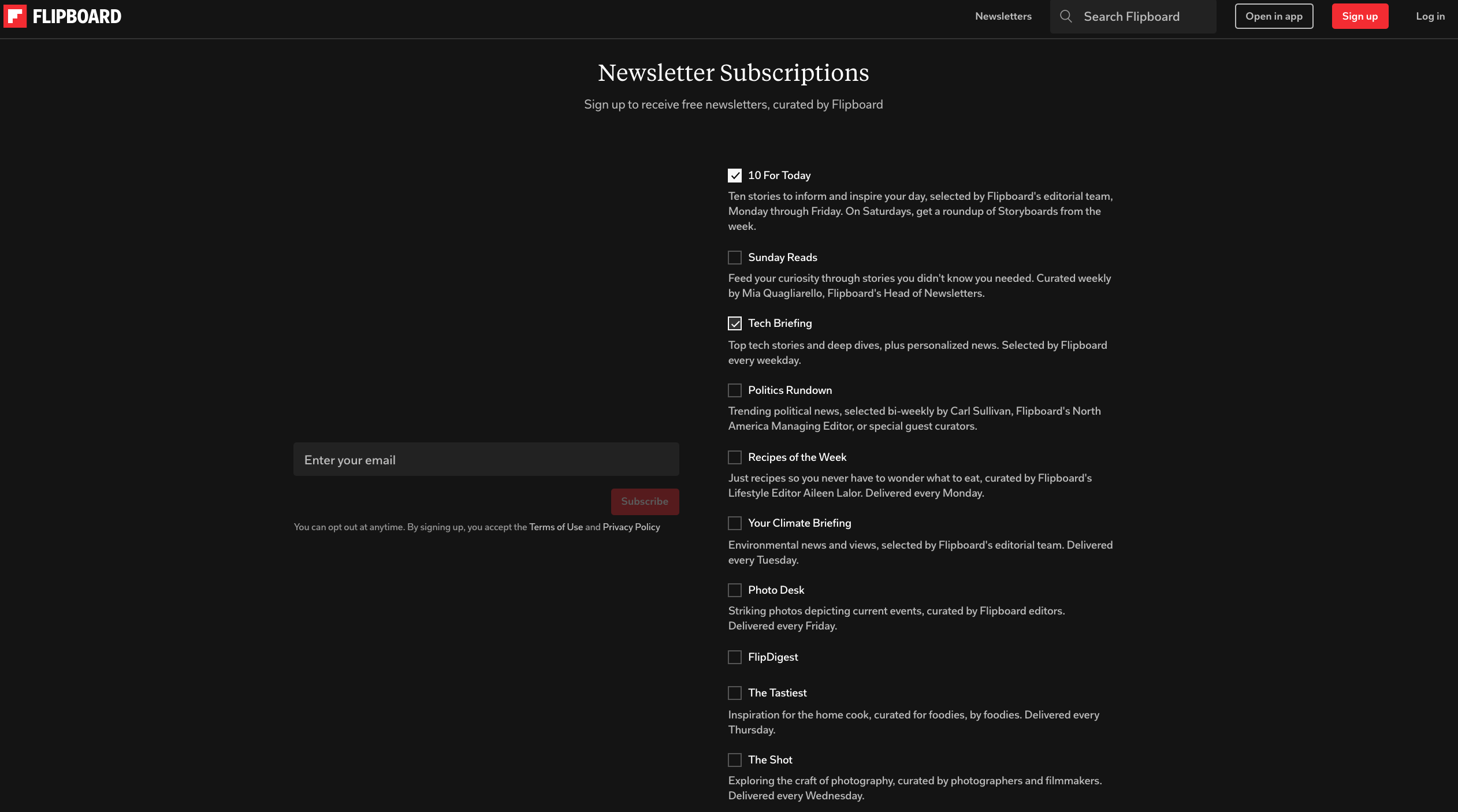 We're rolling out a redesign of our newsletters and simultaneously launching beautiful new native ways for brands to integrate their creative with trusted editorial voices. This allows brand content to reach millions of subscribers in their inboxes, a place that fosters super high intent and engagement. With this addition to our advertising solutions, Flipboard becomes truly omnichannel.
Starting this October, brands can sponsor formats like our native Promoted Content and Promoted Collections both in-app and in our newsletters. This creates cross-channel impact and connectivity across a platform where audiences are passionate about becoming educated, informed and inspired, wherever they're discovering our content.
For more information about Flipboard newsletters, feel free to contact me.
— Andrew Zalk, director of newsletter & content partnerships is following #CHELSEA FC