On the Red Couch with Squarespace Founder and CEO Anthony Casalena
Business Blog / March 25, 2015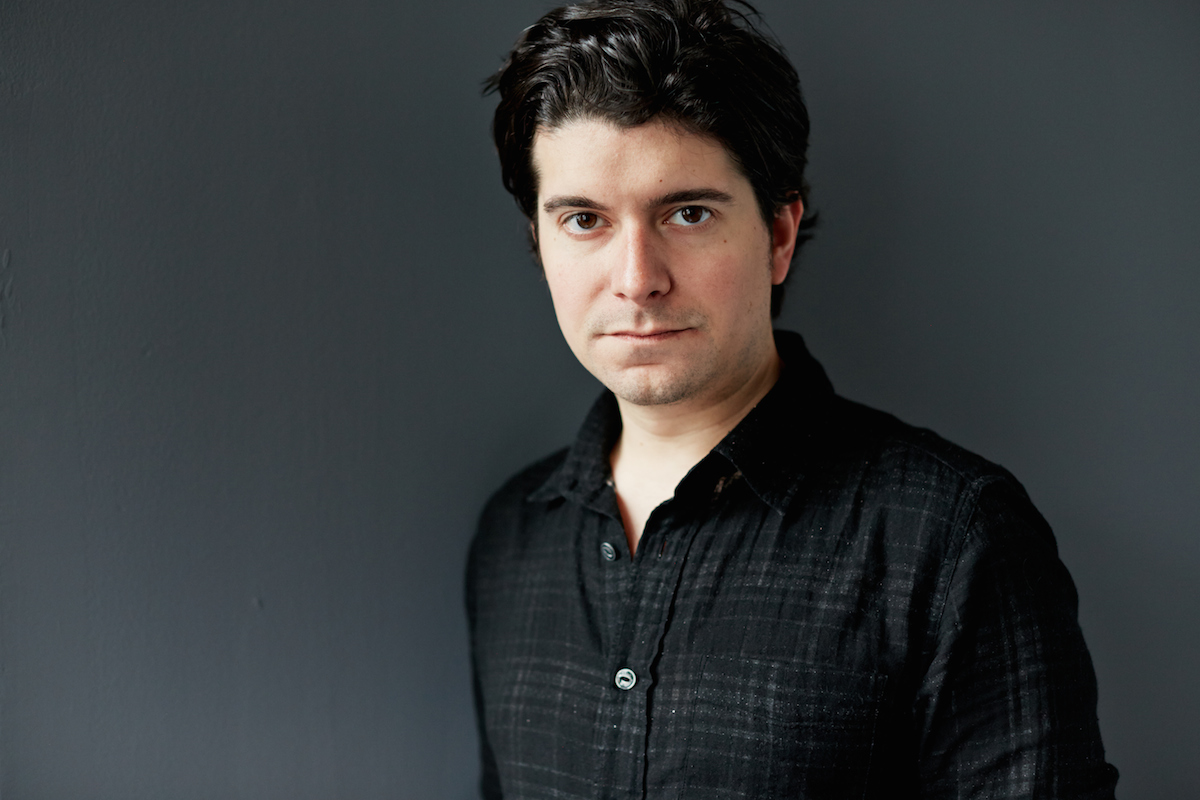 The Super Bowl may be a distant memory by now, but we're still thinking about the Squarespace ad featuring a somniferous Jeff Bridges and his sleeping tapes. In case you missed it, the campaign (which ran on Flipboard in January) centers around the actor's deep, hypnotic voice, coupled with intriguing noises and sounds, doing their off-the-wall best to send you to sleep. (100% of the album's retail price goes directly to No Kid Hungry.) It's a quirky recording and that's the point—Squarespace claims to bring "even the wildest ideas to life in a beautiful way."
We called Casalena to learn more about the campaign and to understand how Flipboard fits into Squarespace's bold advertising strategy.
When it comes to advertising, Squarespace is really going for the gold—you've had spots at the Super Bowl twice! That's a big deal, especially for a tech startup. How do you think about this?
People see our big ads these days and they forget that we've actually always done advertising, even 10 or 11 years ago—we started out with just Google AdWords. As the years have gone by, we've become more and more sophisticated on how we present things and how we express ourselves in the company, and you can see it that reflected in our ads. You know, we've got tons and tons of different channels now, anything from the Super Bowl to podcasts to Flipboard, and it works out really well for us.
How does Flipboard play into your advertising strategy?
Well, we are always looking for new and innovative ways to connect with the kinds of people that are our people. The audience on Flipboard shares a lot of the qualities of the kinds of people that we want to target on Squarespace: people who care about design, people who care about their reputations online, who are "do it yourself-ers," indie creatives, and so.
There must be intense creative pressure to come up with a concept for a Super Bowl ad. How'd you do it?
The process for each ad was somewhat similar; obviously with the Super Bowl the intensity is a little bit higher because every second really matters. You hope to start with an insight. The more precisely you can describe that thought, the better. Then you develop the creative idea around that.
If you think about our first ad, the concept is quite simple: the Web is a very cluttered space. When you go out there and put your thing on the Web, do you want to be part of the messy Web, or do you want to part of this clean, elegant way of putting things out there? This year, the concept was, 'Look, no matter what your idea is, even if it's weird, Squarespace can make it look great.' And that's embodied in Jeff's concept.
Yeah, I really loved this year's ad. What did you learn from the time you did your first Super Bowl ad to the time you did this year's?
The Super Bowl is really a medium for…high-octane entertainment. You can do things with the medium that aren't appropriate for normal television, if you will. We wanted to do something dramatic that would stand out, and I think we did that. The other thing we did this year is create more of a campaign around the ad. The ad itself makes absolutely no sense if you just see it in the :30 spot. If you experience the campaign, and go to the site, the ad makes perfect sense.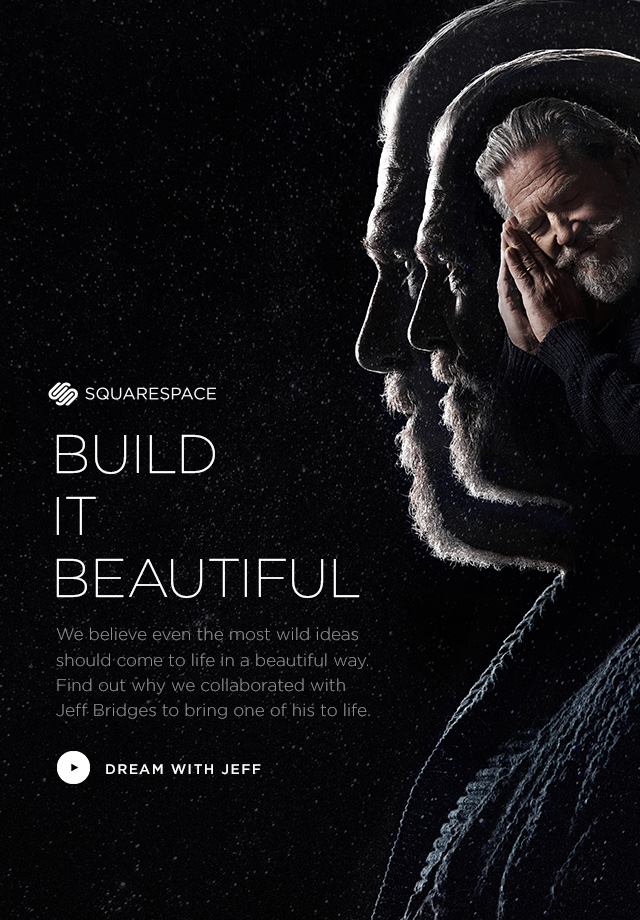 Are The Sleeping Tapes real? Was Jeff already using Squarespace or was he commissioned?
Yeah, we reached out to him for this project. But the really incredible thing about this ad is The Sleeping Tapes are absolutely real. He got very invested in the idea when we pitched it to him and spent a lot of his own time taking this idea beyond anything that we had originally envisioned for it; he put his own personality and soul into it, like the collaboration between him and his friends, who include the sound engineer from True Detective and a guy who helped with Pink Floyd.
And why Jeff Bridges?
We put some filters on the kinds of personalities that we're willing to work with and one of the things that was important to me is that the individual be sort of unique and quirky; a lovable personality versus a polarizing one. But I also wanted it to be weird; I didn't want them to be particulate generic. Which sort of ties in very nicely with the idea that weird ideas can be made beautiful, weird ideas can win.
OK, last question: what do you fall asleep to? The Sleeping Tapes?
(Laughs) Do I fall asleep to The Sleeping Tapes? I actually fell in love with them; I think they are really good. I will admit the first time I listened to them, I was like, 'Whoa, this is out there.' I was expecting this super digestible lighthearted thing, and there's a lot of that in The Sleeping Tapes, but some of those tracks initially I was like (chuckles), 'This is scary,' but I ended up really really liking them. No, I don't fall asleep to anything but hopefully silence.
~MiaQ is reading "Self+"
GET FLIPBOARD ON:
iOS / ANDROID / WINDOWS / WEB
FOLLOW US ON:
FLIPBOARD / TWITTER / INSTAGRAM / FACEBOOK / GOOGLE+ / TUMBLR / YOUTUBE / SOUNDCLOUD / PINTEREST / MEDIUM